I created a Typeform that is a paid registration but when I add a free promo code using the advanced logic branching it allows anyone to bypass paying without entering the promo code.  Can someone please help me with this?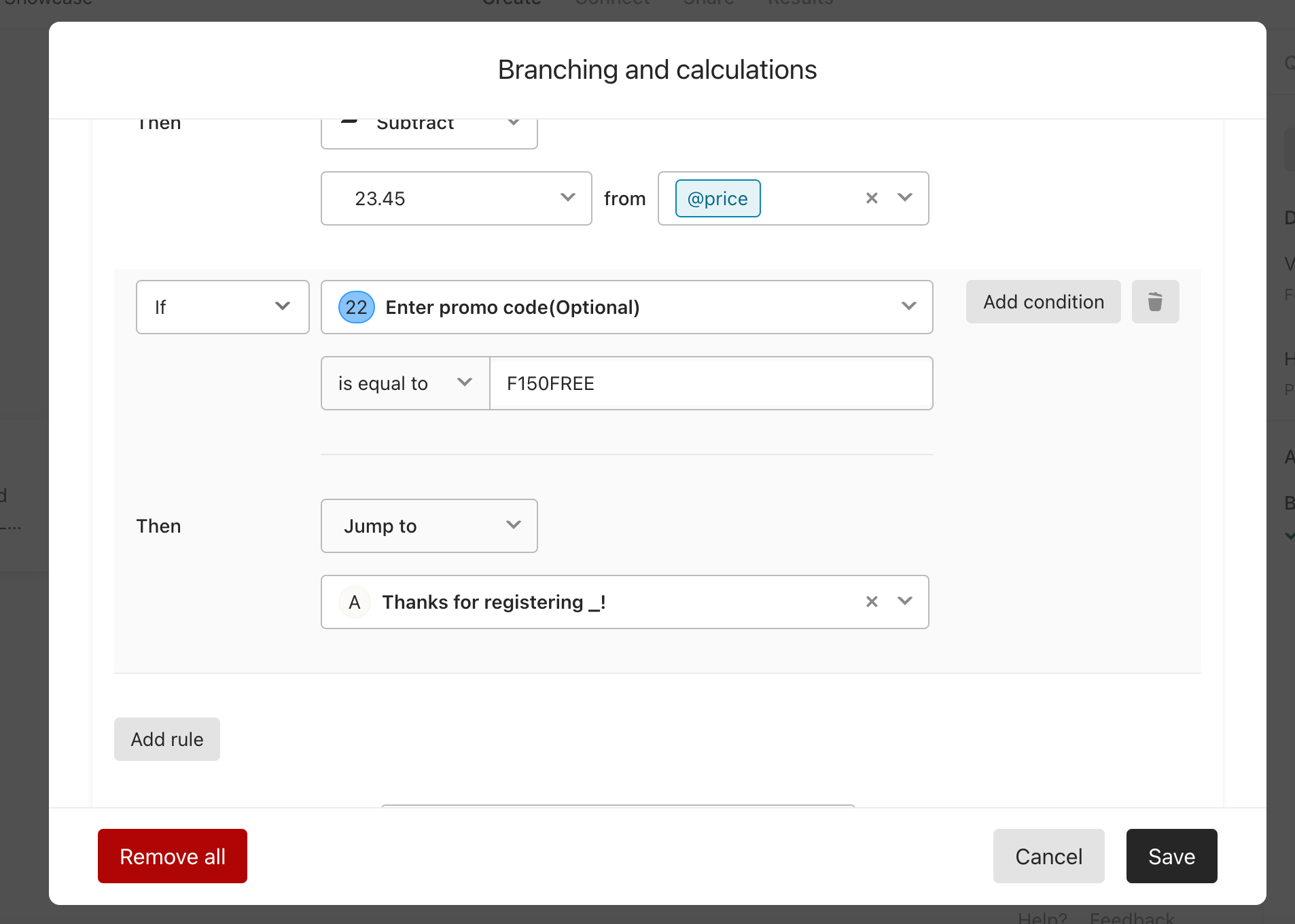 Best answer by coop3254 15 September 2021, 00:09
I figured it out.  Needed to add more logic for what happens for all other options.  Thanks!
View original