Hello there community!!! Hope you're having a happy hump day. Hopefully I can make it even happier with some good news from Typeform! 
I'm Jackie and I'm part of the Channel Experience team here at Typeform. We've been working on polishing up our Conversations feature and I'm delighted to announce it's now out of Beta and has officially been named da da da da da da daaaaa... 🥁🥁🥁🥁🥁  "Chat". OK, so the name might not win any prizes for originality – but we wanted something as clear as possible to describe a feature we believe will be a game changer for many of our customers. 
So, what is Chat?
Essentially, it's a no-code chatbot builder within Typeform that allows you to turn your forms into beautiful conversational experiences that you can embed on your website. 
Here's a video showing some chatbots built with Chat to give you an idea of what I mean:
Chat is included with your Typeform account and it's free to get started. As with typeforms, your chats can be integrated with other tools in your stack, such as HubSpot, Salesforce, Intercom, and Slack to send the data you collect to exactly where you need it.
What can you use it for?
Your imagination is the limit when it comes to how to use Chat 💡 In terms of popular use cases, here are some ideas (the examples shown underneath are all available as templates inside Typeform).
Lead generation

Many customers use Chat (or Conversations as-was) to collect details from potential customers who come to visit their site. Besides asking for a visitor's contact details you can pre-qualify them through an engaging automated conversation where you find out a bit more about their needs.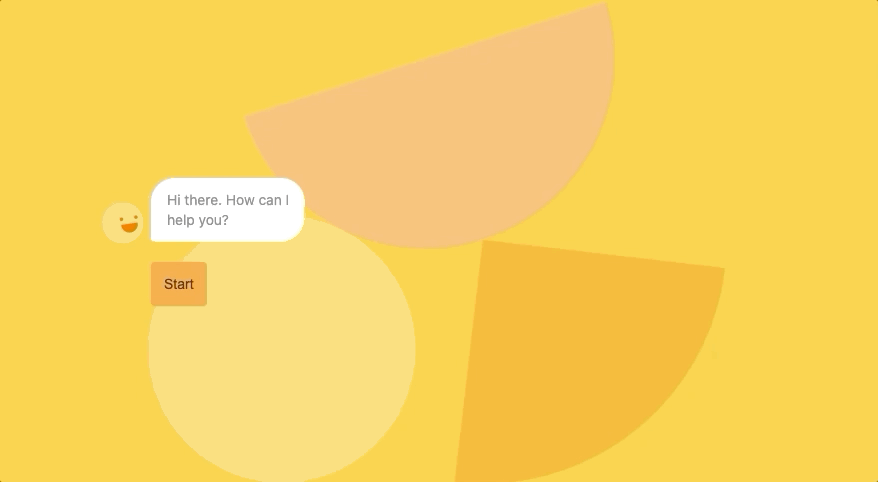 Website helper
You can use Chat as a point of help on your website to guide people to the right information and provide useful information. It's handy for making a good first impression and welcoming someone into your business' virtual home.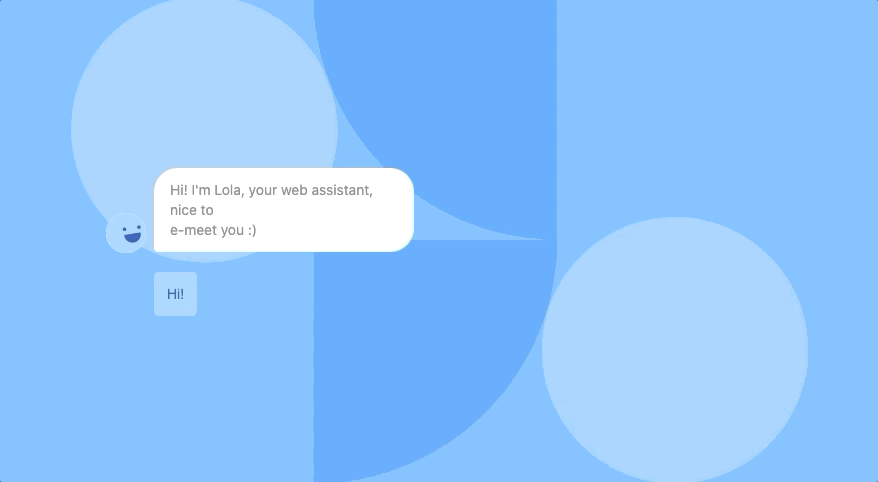 Product recommendation
Typeform is awesome for building product recommendation quizzes (I'm thinking Beardbrand, Curlmix, Zenni Optical, among many others). Chat allows you to do the same thing, posing the questions in arguably a more natural way.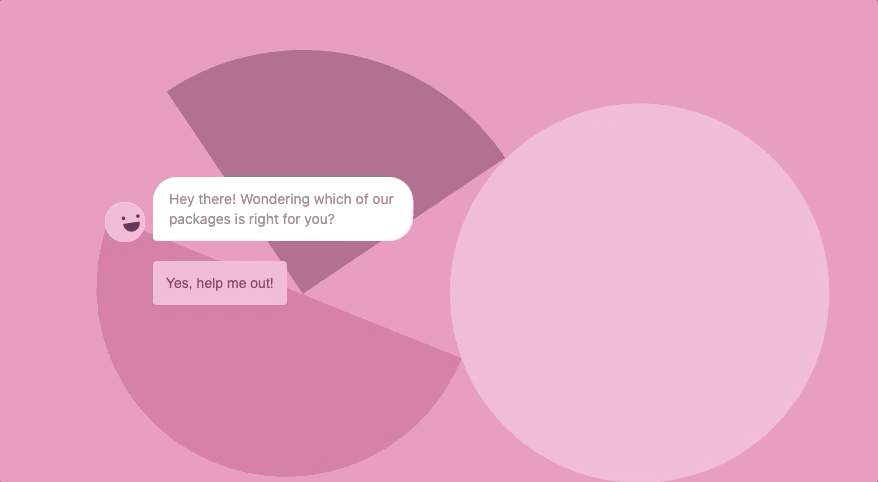 Event registration
If you're running an event either virtually or IRL you can use Typeform Chat to gather people in. By embedding it in your event's page you can capture the attention of visitors and offer them a really easy, natural way to sign up.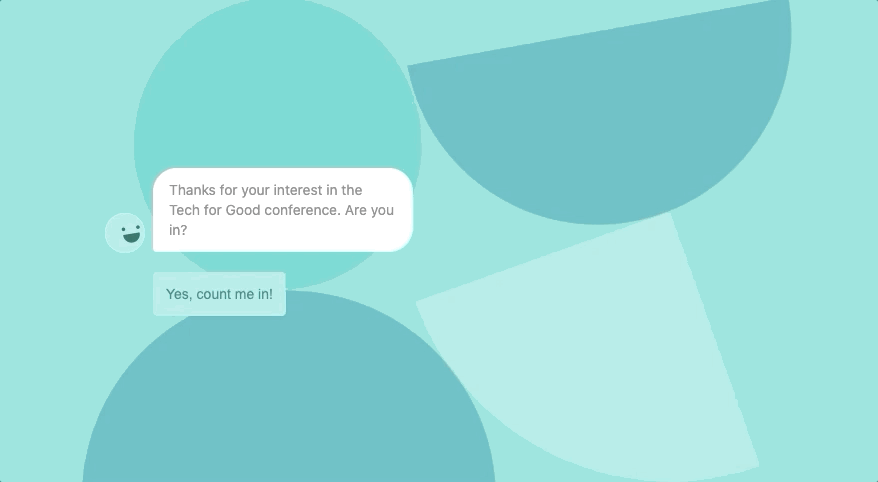 How to get started
You'll find the Chat feature within the Share panel in Typeform. You can make a chat from any existing typeform or create a new one. You'll also find all the templates I showed above in there to help get you started. 
There are a bunch of different options to tweak in your chat. You can:
 
Choose between standard, full-page or pop-over embeds

Add a custom avatar to the chat

Change the color of the chat

Change the speed of the typing emulation (or turn it off altogether)
Check out this quick guide that our chatty video educator @suzieq  put together:
Note that Chat is compatible with all question types except for payment, matrix and ranking. 
Once you've done customizing your chat you just hit the 'Get the code' button and paste this code into the <body> of your site's HTML. Simple!
For more instructions on how to use Chat, head to our Help Center article here.
So, what do you think? Have you had the chance to try it yet? Let us know what you think – and feel free to share any chats you've created! I'd love to hear from you 😃