If you've been hanging around our Community, you probably noticed his presence. Darnell is based in the USA and uses both Typeform and VideoAsk. The man is pure charisma!
Every day, he brings a lot of positivity into this little corner of the internet. That's why we decided to feature him in our Community Member Spotlight! 
Ladies and gentlemen, I'm proud to announce… Darnell Brown! 👏🏽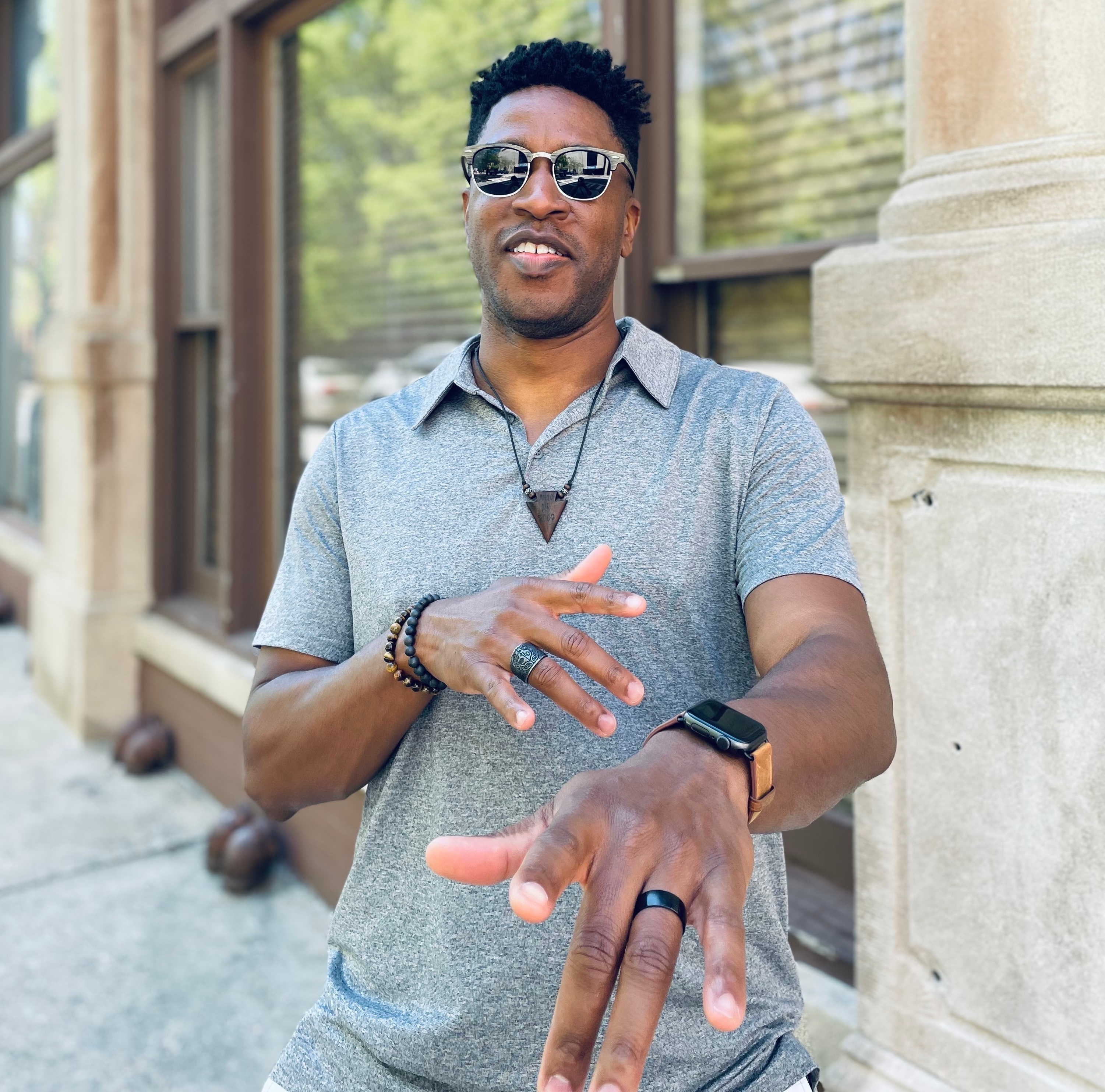 What do you use Typeform/VideoAsk for?
I'm currently using Typeform for feedback surveys and soon I'll be using it for quizzes. For VideoAsk, I'm using it both for lead generation and lead qualification, as well as for shopping guidance. So, when someone is visiting a website it offers an experience like when you go to a clothing store and the vendor asks you "May I help you with something?" It's basically being able to guide the visitor to where they need to go on my website.



  Which Typeform/VideoAsk feature can't you live without?
For Typeform, it would be conditional logic. I can't live without that! It's so good! Especially with the new update, the interactive map. I just love the way it works and the simplicity of how you can redirect the respondent to where they need to go, I just love it!
For VideoAsk, it's a tie between how easy it is to embed your videoask on a website or in a landing page. I love the embedding capability of VideoAsk as well as the ability for the respondent to schedule something right there in the videoask. Those are the ones I can't live without!
  What tips would you give to someone starting their Typeform/VideoAsk journey?
Think conversationally. Not just in terms of writing the form, but really change the way you think about how you want to correspond with a person. What would it look like if I could sit in front of this person and ask all of these questions using real language? I wouldn't ask "how would you rate this feature?", I wouldn't talk like that in real life, it would sound a bit different.
So when it comes to conversation, it's about how you would talk to a friend or someone you are interested in getting to know. That mentality changes everything. Think conversationally with only one person you're connecting to on the other side of the screen. Always ask yourself, how can I connect with this one person?
  What's the weirdest response you ever had to a Typeform/VideoAsk?
I don't have any crazy responses, what's curious to me when I don't get a response on a certain question.
One of my forms has a welcome screen asking for feedback, along with a completion time estimation so they know how long it will take. I'm always curious when I engage with the person who just had taken the course and they click on the link with the warmest message they could ever receive, and then they drop off. It would only take several seconds, and I'm like "why do they click it in the first place?"

It's one thing putting a survey link in a social media post where you would expect people to drop off. But if you have created a connection with the person and still they don't fill out, I am always struck by that a little bit.



  What value do you get out of the Typeform/VideoAsk community? How has it helped you so far?
The value I get is the helpfulness, the feedback, the warmth and the friendliness of getting to know who's behind the product that I adore and utilize a lot. 
The Typeform Community is an example of what a great community can be about. That's the value I get from it. It opens you up and makes you think differently. It brings a lot of new information, maybe about product updates or things that I wouldn't find out if it weren't for the Community. 
It's an easy-going type of community. It's online and we know online can be messy sometimes, but this is the type of online community where everyone wants to help each other to succeed, where no one is selfish, where everybody cares about how their peers are going. I love that! It represents the best of what the internet could be.
 
  What else could we be doing here in the community to help you even further?
It would be good to be able to reply to the post that you're tagged on. For instance, if you were mentioned in a post with ten other people, I'd love to be able to reply to that post for everyone that was tagged to see instead of adding @ to everyone that was tagged. I think this would be very helpful in the community!




  Besides Typeform/VideoAsk, what's your favorite no-code tool and why?
My favorite no-code tool is Loom. It's a screen recording software that is super slick and simple to use. It really comes into play when you want to show someone a demo of something, when you want to share your screen, keep a video view as well in it, so the person can see you and your screen. 
The way you start and end the recording is so simple, your page is there. If you want, people will be able to comment on it or share it. You can create snippets, or trim the video right there on the webpage. 
I love being able to use it when it comes to demos and tutorials. I've used it for courses as well. It's great to be able to record entire lectures with videos and share them. When it comes to no-code tools, Loom would be my favorite in addition to Typeform and VideoAsk.
On the spot
Now let's get a feel for what makes Darnell tick. Here's where I put to him some of life's great philosophical questions!