Hello and welcome to the first videoask of the month for 2023! 🎉
We're kicking off the new year with a fantastic videoask from Stanley Tate at Tate Law. 
Stanley was an early adopter of VideoAsk, finding the tool useful for time-saving lead generation and quickly building online relationships with his clients.
Check out the videoask here:
(Don't worry, this videoask is set to preview mode so your answers won't be submitted 🤓)
What's the use case?
This videoask has been designed to capture and qualify leads. People landing on the Tate Law website can quickly get to know Stanley by watching him in this videoask. 

They can then choose between a series of multiple choice options which will allow them to get to know more about the services offered by Tate Law. If they are ready to talk they will be redirected to a typeform which collects their contact information and allows them to book an appointment via the Calendly integration.
Where can I find it?
This videoask is embedded on the homepage of Stanley's website, and it's pretty much the first thing you'll spot when you land there:
Once you click on the image the videoask will begin playing, allowing you to choose from the multiple choice options and begin navigating around the modal:
If you choose one of the options to schedule a call, you'll be redirected to a lead page with the typeform embed to start the booking process: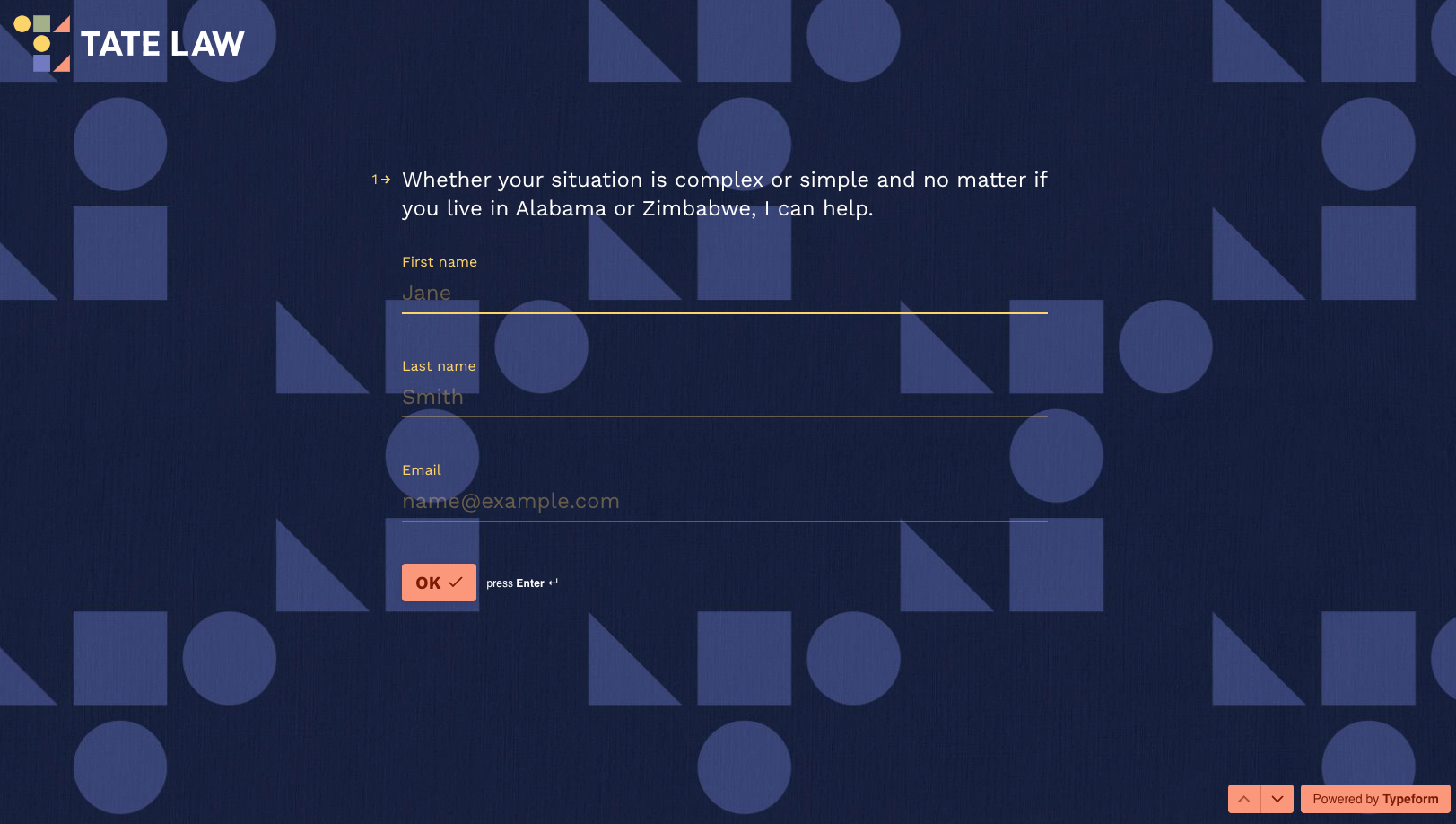 If you're not quite ready to book in a call with Stanley and choose an option which redirects you to information on his website, this videoask is also embedded as a widget, so wherever you land you can always get back into the videoask and book that call: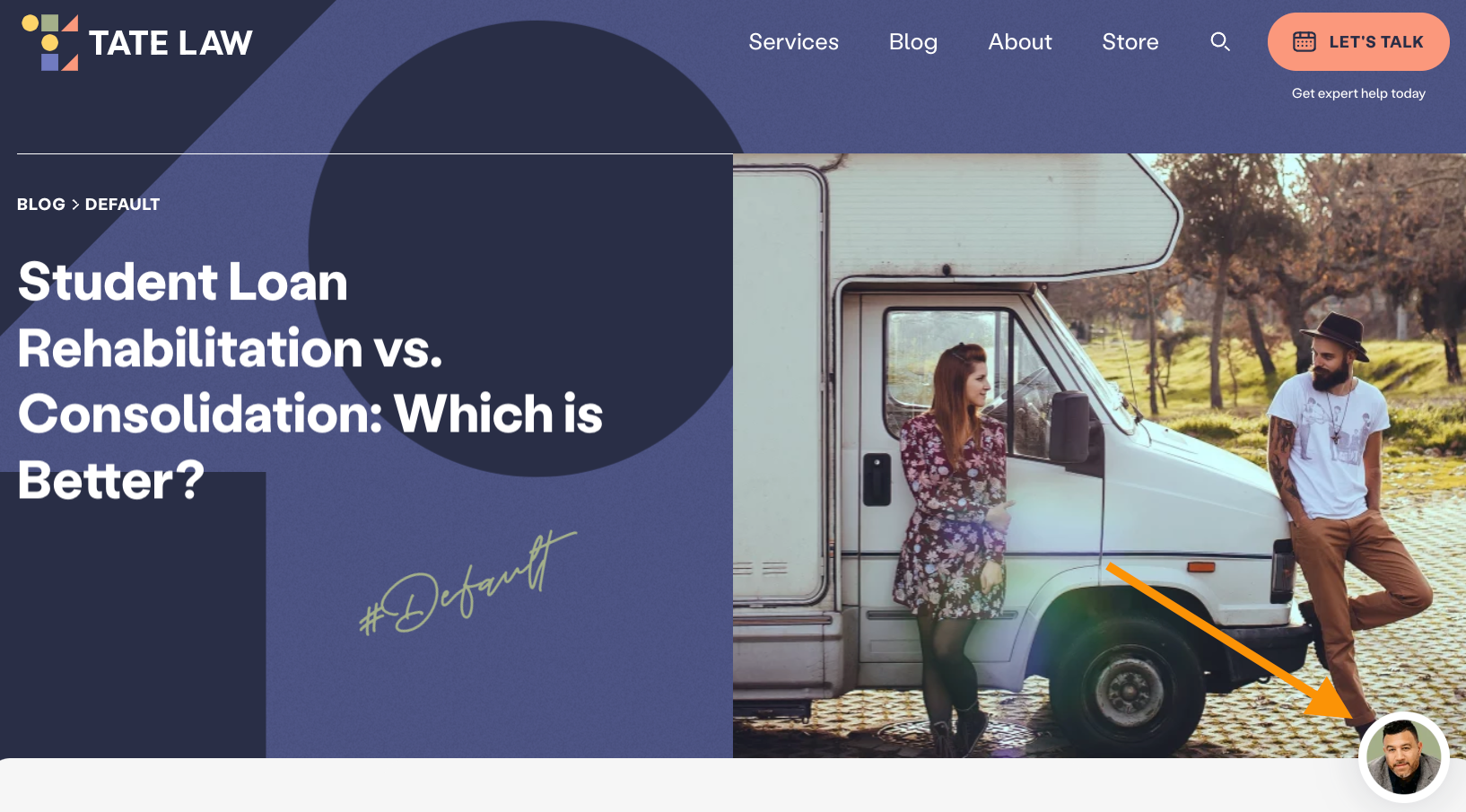 This videoask was built using the following features

Stanley Tate is using both VideoAsk and Typeform to power his funnel. The videoask allows him to warm up prospects which he can then capture and qualify via the typeform and using the Calendly integration, book in their first call.
Congratulations to Stanley Tate for creating such an inspiring videoask, and thank you for letting us share it with our Community! 💛
If you have any question about the features used in this videoask, don't forget to drop them in the comments below ⬇️