Hey everyone 👋
It's time to share another awesome videoask, and this month it's from keynote speaker and virtual magician, Kostya Kimlat. 
Kostya has been a huge advocate of VideoAsk, so we are very pleased to be able to share one of his videoasks this month with our wonderful community 😍
Check it out:
(Don't worry, this videoask is set to preview mode so your answers won't be submitted 🤓)
What's the use case?
Kostya is using this videoask to help educate prospective clients before they meet in a live call. He's able to provide some valuable information on what to expect when hiring a virtual magician, and offer an easy way for prospects to get a quote or book a call.
"I've found that the videos build an emotional connection for us before we even speak." - Kostya Kimlat.
Where can I find it? 

This videoask is embedded as a widget on the Virtual Magic page of Kostya's website.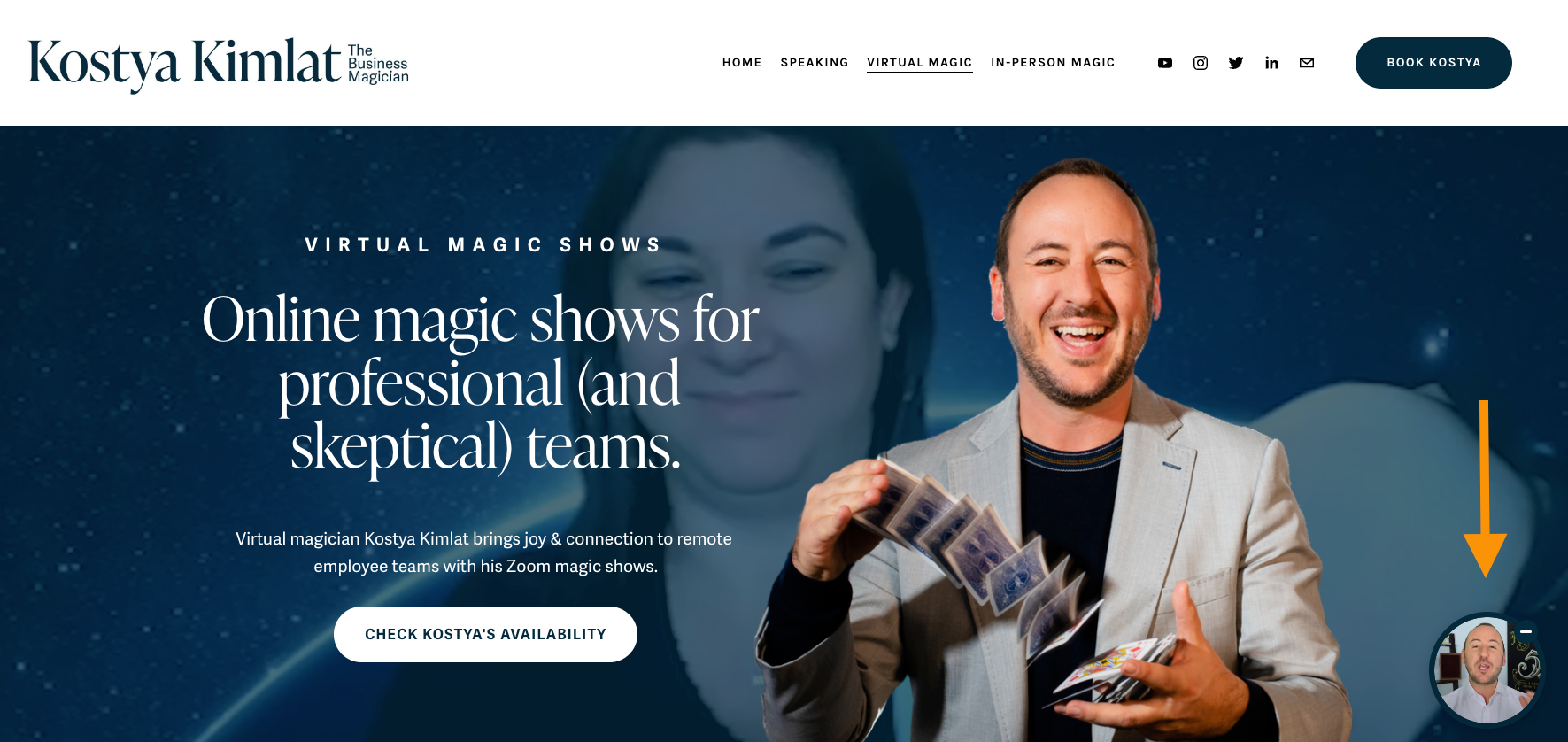 Clicking on the widget activates the modal so viewers can start to interact with the videoask.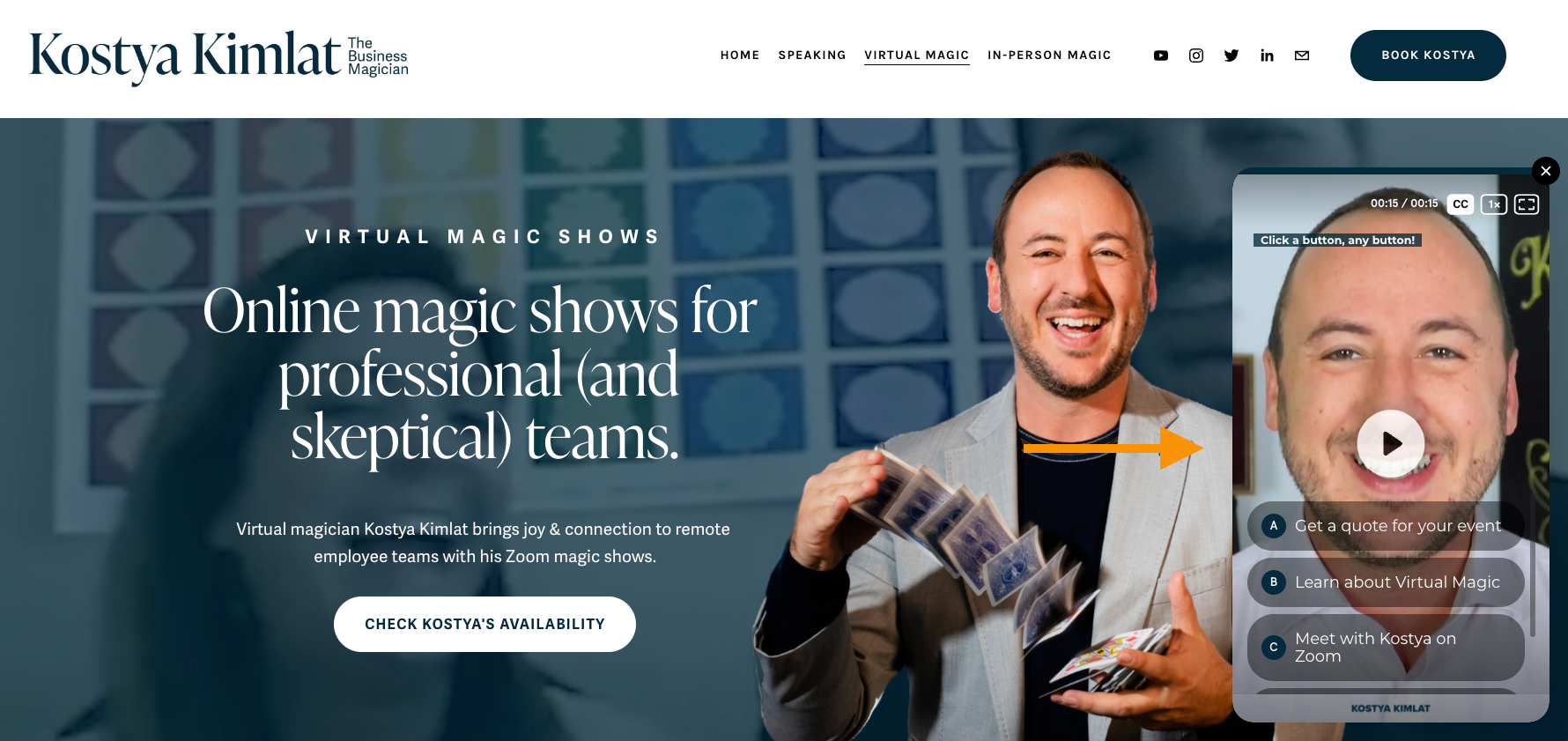 If you take some time to explore Kostya's website, you'll notice he has other videoask widgets embedded, each one is relevant to the page it lives on to help prospective clients find the information they need. It's a great way for Kostya to showcase his skills and on-camera talent before getting on a live call.
This videoask was built using the following features
You'll notice straight away the multiple choice options available on the first step of the videoask. Kostya also uses logic to create a go back option so prospects can easily navigate the videoask and select more than one option.
When it comes to being ready to book a call with Kostya, they've used the Calendar answer type to integrate with Calendly to easily set up a Zoom call. 
You'll also notice if you go down the Learn about virtual magic route that it will redirect to a second FAQ videoask where you can get answers to even more questions. You can see that videoask here.
Kostya has added his logo to the videoask to align with the branding of the website. He's used the upload a video option when creating certain steps and toggled on the fit video option so you get the complete effect of what a virtual magician experience looks like. Kostya makes sure to recommend you use full screen mode to watch this section of the videoask.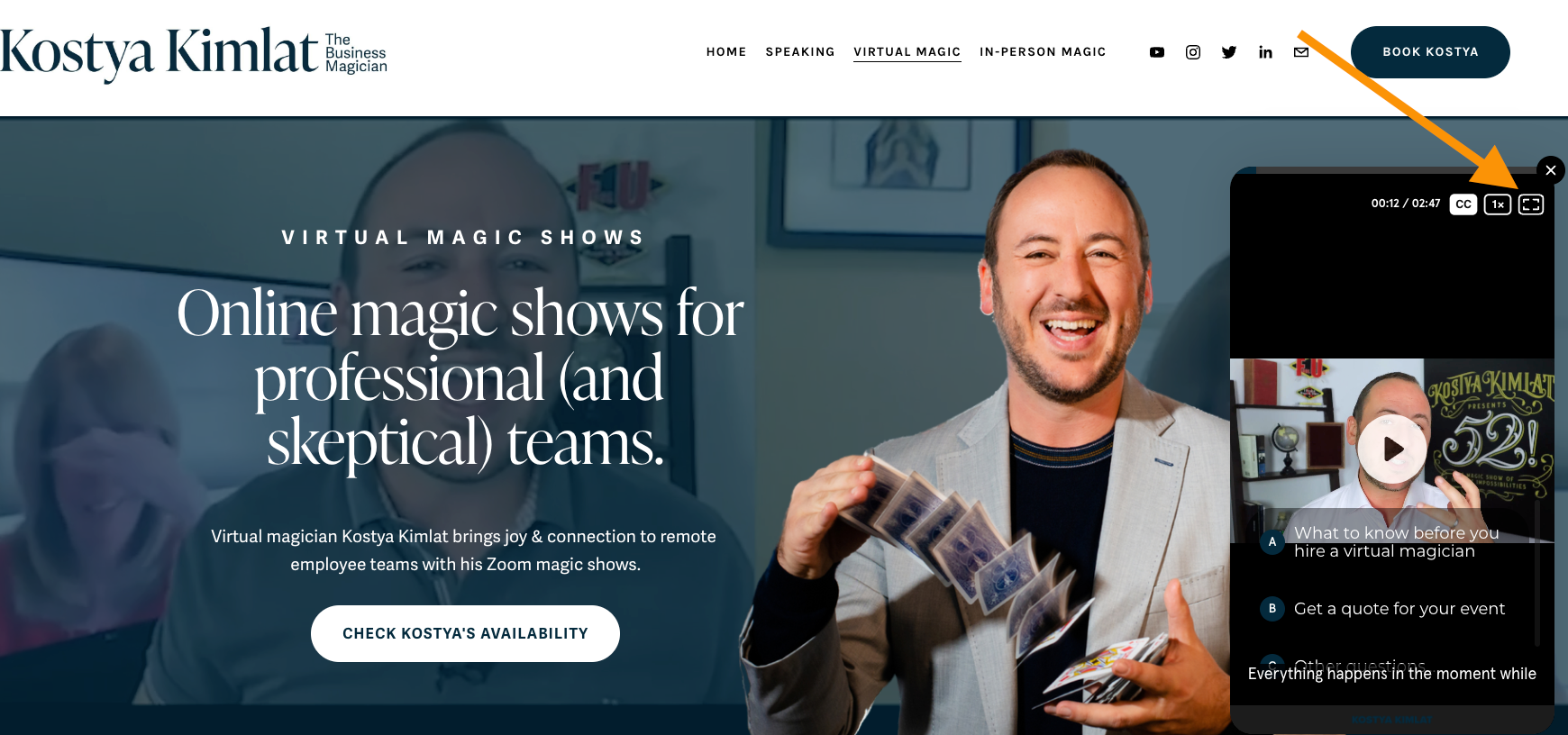 Congratulations to Kostya for creating such an engaging videoask, and thank you for letting us share it with our Community! ✨

If you'd like to learn more about Kostya Kimlat, and find out how he once fooled Penn and Teller, check out the website here! 🪄
As always, if you have any questions drop them in the comments below. And if you have a videoask you'd like us to share, don't forget to send me a DM! 🎞