Hey Typeform Community 👋
I just wanted to pop by with a quick but exciting update on a new product from Typeform, which we're releasing into private today –  formless
Back when I co-founded Typeform in 2012 our vision was to reshape forms. Instead of resembling mundane laundry lists of questions, we wanted them to feel like engaging, real-life conversations (just like in the 80s movie "War Games"). Over the next few years we grew Typeform into a product that could go some way to help us achieve this vision.
Now, thanks to the availability of AI and Large Language Models we're able to take a big step closer to our vision of creating a genuinely conversational form, one that not only asks questions but also reacts to your responses and answers any queries you might have — just like a real conversation.
Formless is an expression of what a form product could look like if it were entirely AI-driven.
The result is the world's first fully conversational form product which I'm thrilled to announce that we're launching into private beta today.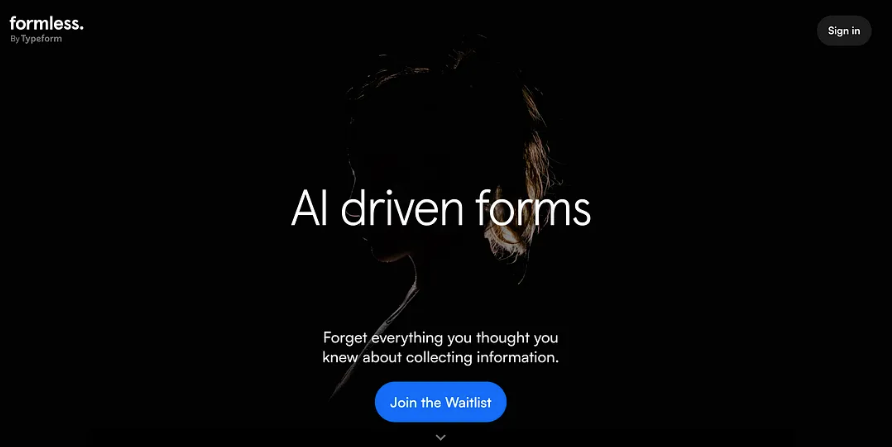 Here are my thoughts on my journey from Typeform's birth to Formless here if you're interested in hearing more:
If you want to try out formless, please join the waitlist on https://formless.ai
We can't wait to see what you'll build with the new tool. Let us know your thoughts and feel free to share your creations with us here!