Hello Typeform and VideoAsk Community! How are you doing today? 

While we're dealing with a heat wave here in Europe, we hope you're enjoying your summer as best as you can! 🌞

July has been very intense for our Community and that's why, I'm here today to send some Typeform LOVE to some of our most loyal members. 

If you've been an active member of the community, you should get an email from us with 'LOVE'. The email should look like this (I promise it's NOT spam). 😉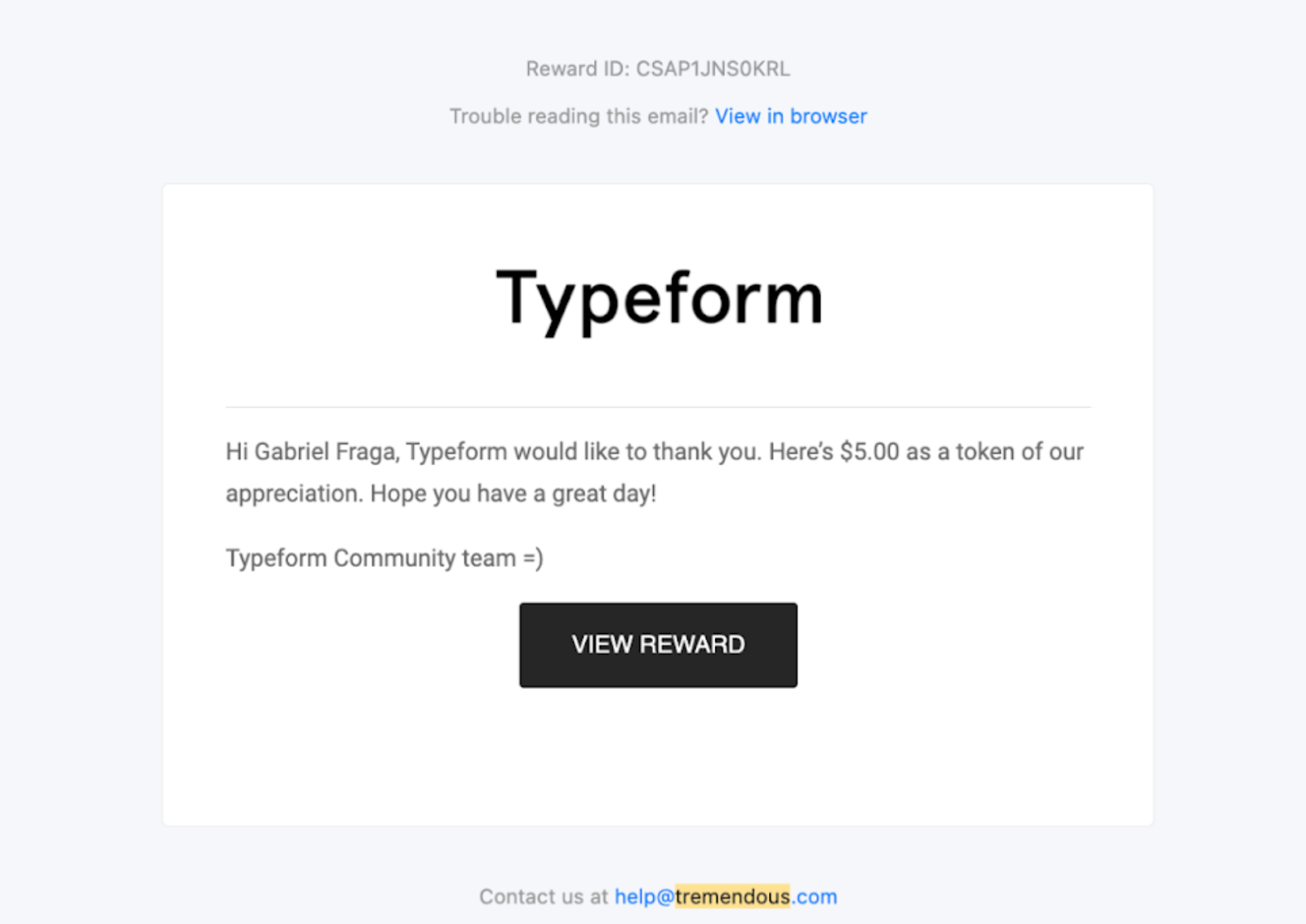 We'll send the email to the address you have registered in your Typeform or VideoAsk community accounts, so stay tuned! 💪🏼

This month, we're sending a special shout out to: @john.desborough @mathio @Darnell @the conservative @picsoung @Mikkel @Michaela @funeng @Jeanne Dimmick @Kristy Aschell @Sol Mendes @andrew_videoask @ActionJackson 

Don't know what is our Typeform Love program? Read all about it in the link below: 

Thank you very much for being here. We hope you like it!