Hello my friends! 

June has arrived bringing the summer to Spain and I can say it has been a very nice month for our Community too! Here I am, once again, sending some Typeform LOVE to some of you. 

If you've been an active member of the community, you should get an email from us with 'LOVE'. The email should look like this and don't worry, I promise it's NOT spam. 😉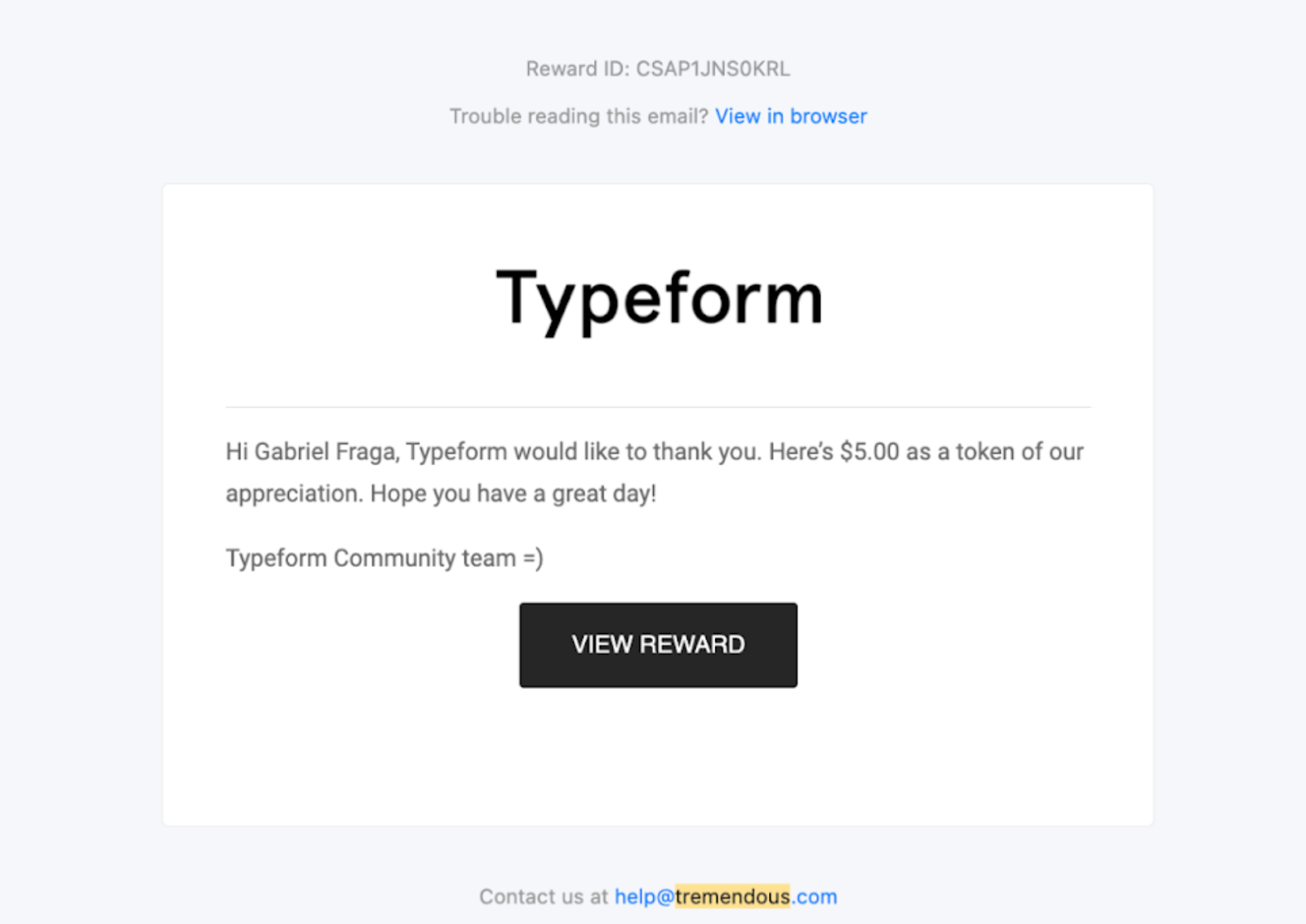 Please note that we'll send the email to the address you have registered in your Typeform or VideoAsk community accounts, so stay tuned! 💪🏼

Special shout out to: @john.desborough @mathio @Darnell @ActionJackson @the conservative @TMo @Hein Meijer @jvh @YGB @andrew_videoask @kylefuller @ajosecorrea 

You can read more about our Typeform Love program below: 

Thank you very much for your contribution. We hope you enjoy it!