Hey folks,
In case you haven't seen the big news yet – we've just smashed past the 25,000 community members mark 🚀🤩🥳
This is an incredible feat, especially given that the Typeform Community only went live a couple of years ago.

We wanted to say a huge thank you to everyone who has signed up to our little corner of the internet (big shout out to @NinaAdScanner who became our 25,000th member 🙌). We are humbled to have you all here and have enjoyed sharing stories, swapping suggestions, and solving stumbling blocks with you. 
To mark the occasion, we've gone back through the archives to pick out 25 of the coolest use cases we've seen so far. For the purpose of sharing these I've decided to imagine that our favourite Typeform and VideoAsk use cases are Friends episodes (don't ask me why)...
1. The one with the all-powerful octopus 🐙
A choose-your-adventure story like no other, The Octopus is an interactive masterpiece that throws you into a creepy digital world where you must use your wits to stay alive. The story, created by @cpeak5000  and the team at Cock and Bull Arts has to be played to be believed! Watch Chris explain his creation here.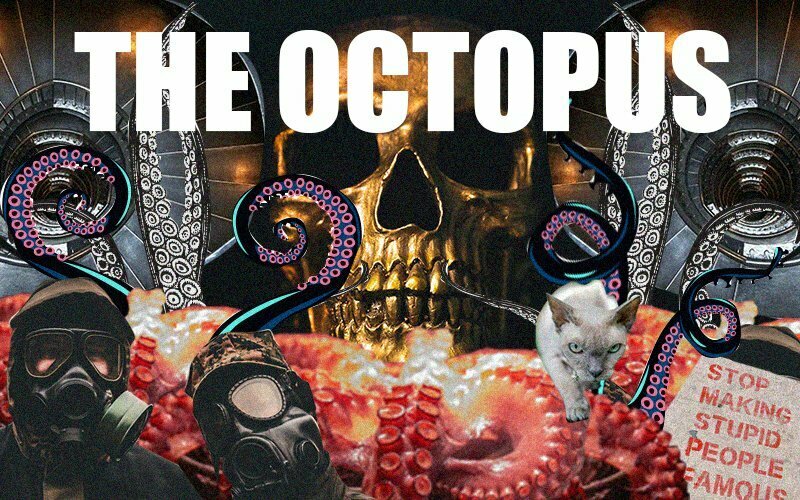 2.
The one where Des brews up a t-shirt business ☕👕
Coffee is the "secret sauce" that powers the incredible @john.desborough. And when he's not helping the Community untangle their logic and sort out their variables, Des is busy brewing up innovative business ideas that leverage Typeform – like using it to shift his hilarious coffee-themed tee shirt designs. See how he built it here.


3. The one with a booze-up in a brewery 🍻
How do you arrange a booze-up in a brewery? You use Typeform of course! Brad Campeau from beer tour company BrewDonkey explained how he's built a legal waiver typeform that's saving him hours a week in admin costs – freeing up valuable drinking time! Check it out here.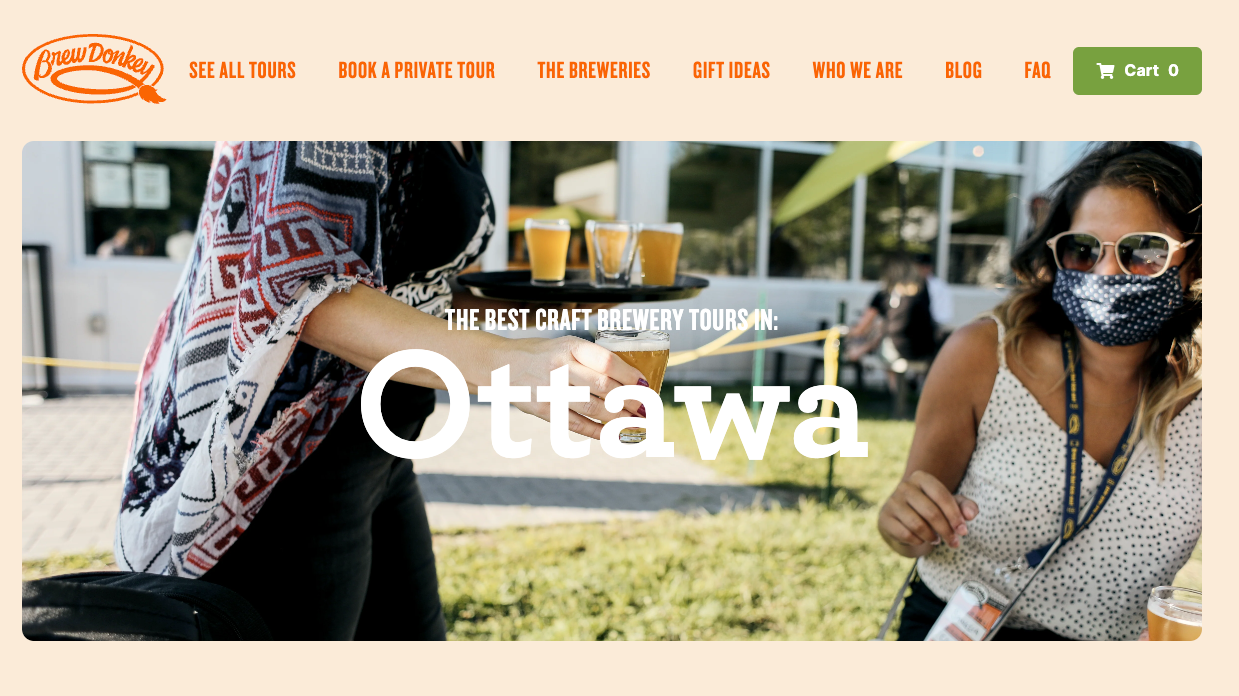 4. The one where Bella saves people from the rat race 👔
Our good friend @belinda_long  is a whizz at harnessing both Typeform and VideoAsk to generate business for her coaching company. We had a great chat with her about how she's helping corporate escapees find their own niche – and got to see the awesome tech solution she's built. Catch up on our chat with Bella!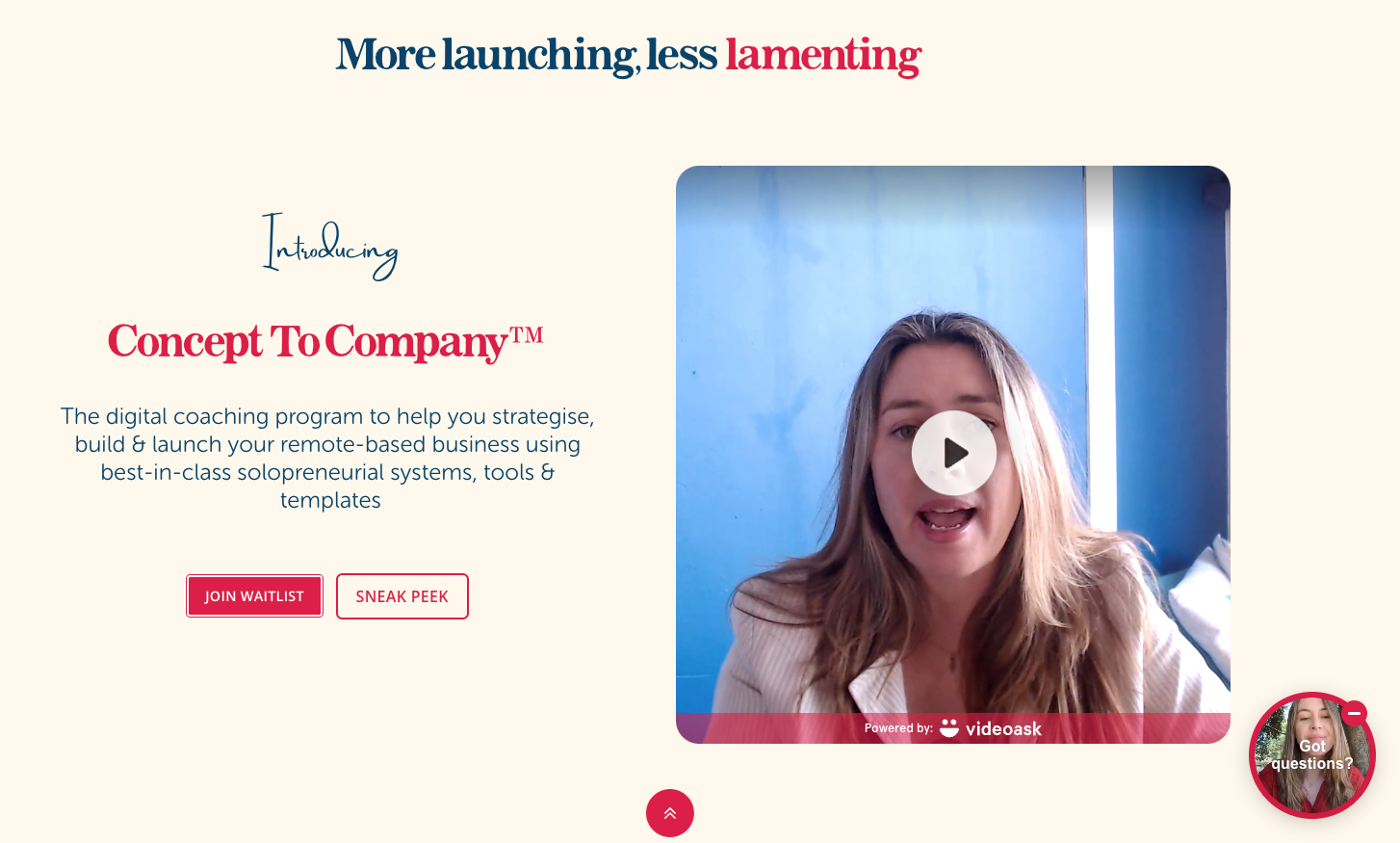 5. The one where a founder fires himself 👋
If it can be automated, Leander Howard will automate it. We were blown away by the solution he built using Typeform, Keep, Zapier and more, which powered the lead generation flow for his resume-writing business, @Spark Your Resume. It was so good that he said he was able to "fire himself" from his job as founder! Watch Leander lift the lid on his solution.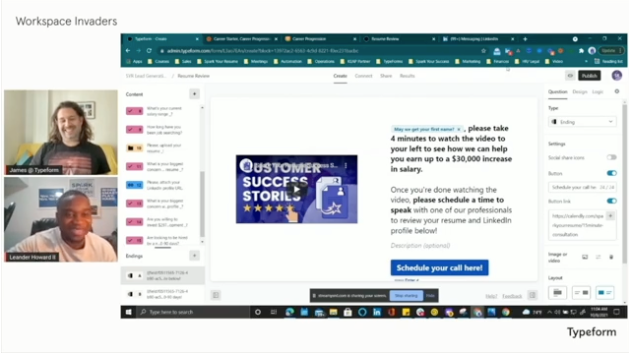 6. The one with the magic brooms 🧹
I love a good analogy, and they don't come better than when music festival organizer Maurice Rosellini compared Typeform's Airtable integration to Mickey Mouse's brooms in Fantasia. We had a delightful chat with Maurice where he took us behind the scenes of the solution that helped him book artists on the double. Check out Maurice's broom-bending solution.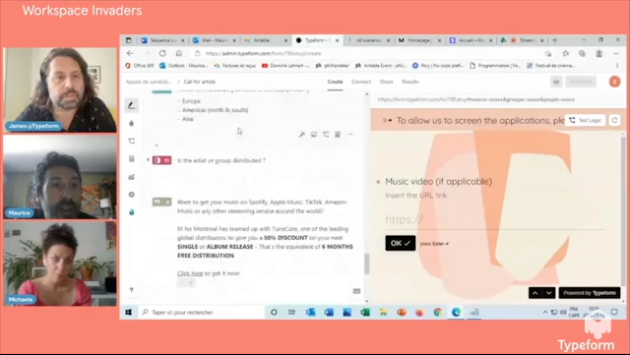 7. The one where carers are given a break 🏨
It's always great to see our products being used for good causes and Joey Ceunen's solution for Carefree was a real post-lockdown heart warmer. He created a no-code solution with Typeform that matched carers with unbooked hotel rooms to give them a free break. Hear Joey's story for yourself here.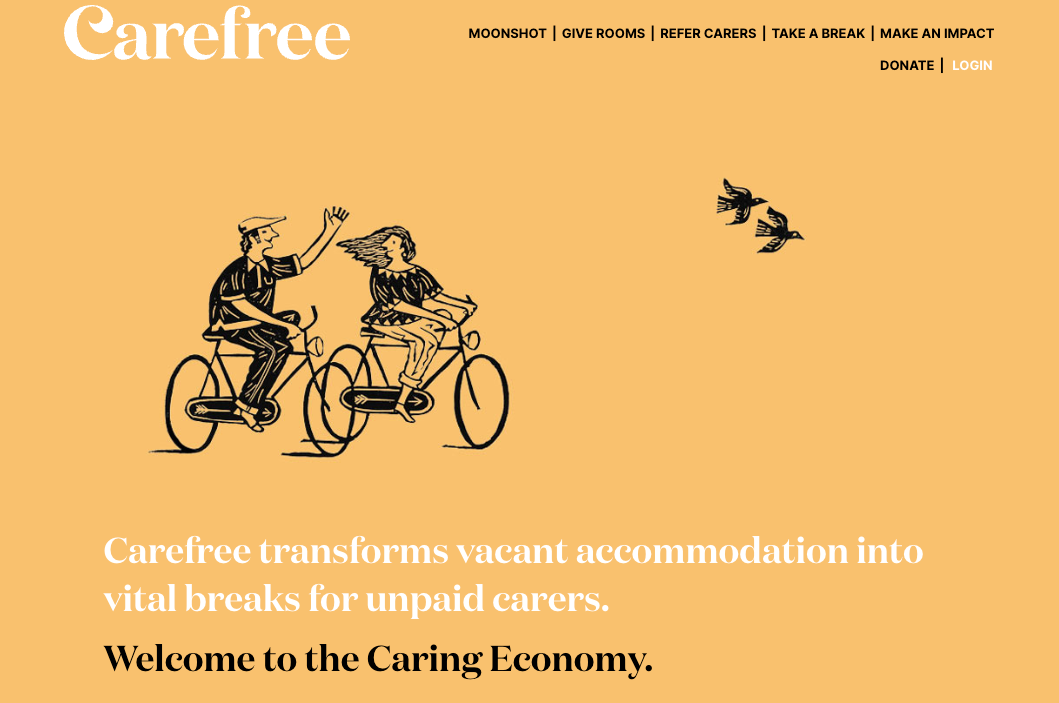 8. The one with all the swag 🛍️
Michael Martocci has built an empire off the back of swag. No, he's not a mask-wearing burglar – just a creative entrepreneur who has used Typeform and other no code tools to launch and operationalise his merch business. Michael told us all about how he bootstrapped the business and grew it to a multi-million dollar company. Discover how Michael did it!
9. The one where Vicki casts leads into movies 🎞️
@vickioneill is a Typeform Community hall of famer who has helped out scores of people here. Vicki's marketing nouse and storytelling prowess helped her build an amazing lead generation form that sends people a personalized movie-themed story based on their answers to a typeform. Hear Vicki's story.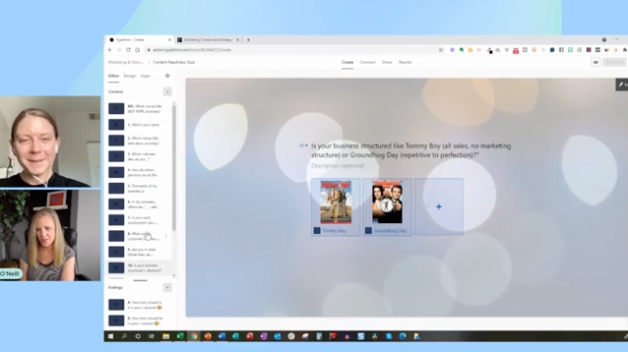 10. The one with the scientists 🔬
After he came to us with some questions about how to set up an email flow using Typeform, we were lucky enough to sit down with @JustinV22  and see how he and his scientific consultant Brian built a no code solution that helps scientists plan experiments – enabling them to do 6 months of research work in 6 minutes! Watch our interview with Justin and Brian.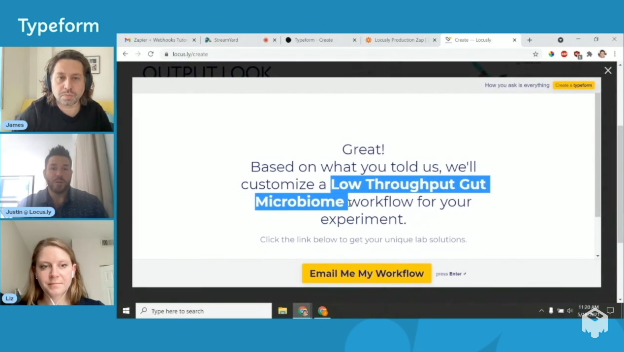 11. The one where greatness is fostered 💪
If there was ever a founder who lived their organization's name, it's Jordan Bartlett from Doing Good Works. Jordan uses Typeform to drive the enterprise he set up to empower young adults coming out of the foster care system. He also uses the product as an educational tool for their mentorship program, Foster Greatness. Check out my chat with Jordan for on this great work.


12. The one where Nordin cracks automated reporting 🤓
@Nordin  is sadly no longer at Typeform but his legacy lives on through his guide to the genius automated reporting system he built for our Support team. If you haven't read it yet, you're definitely missing a trick! Check out his guide to creating reports with Typeform and Google Data Studio.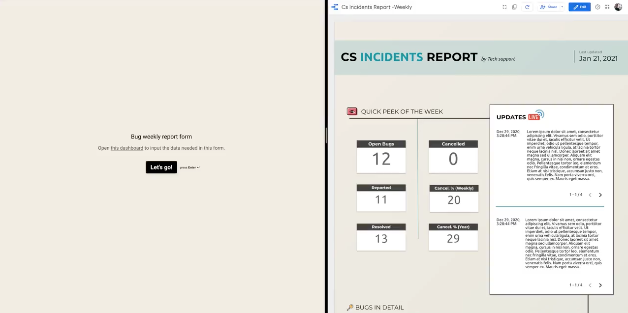 13. The one where they crowdsource hope 💚
We're constantly dumbfounded by the creativity of use cases for VideoAsk. John Ostler and Ariana Gibson blew our minds with the app they created that allows mental health sufferers to watch tales of hope from others through a crowd-sourced video messaging platform. Watch @Grace 's interview with John and Ariana here.
14. The one with all the special effects ✨
@mrjankeck is one of the most engaging VideoAsk creators we've spoken to. He uses the tool to create fun interactive experiences for his audience – and fills them with all manner of cool special effects. See Jan's case study in this episode of VideoAsk Voyagers.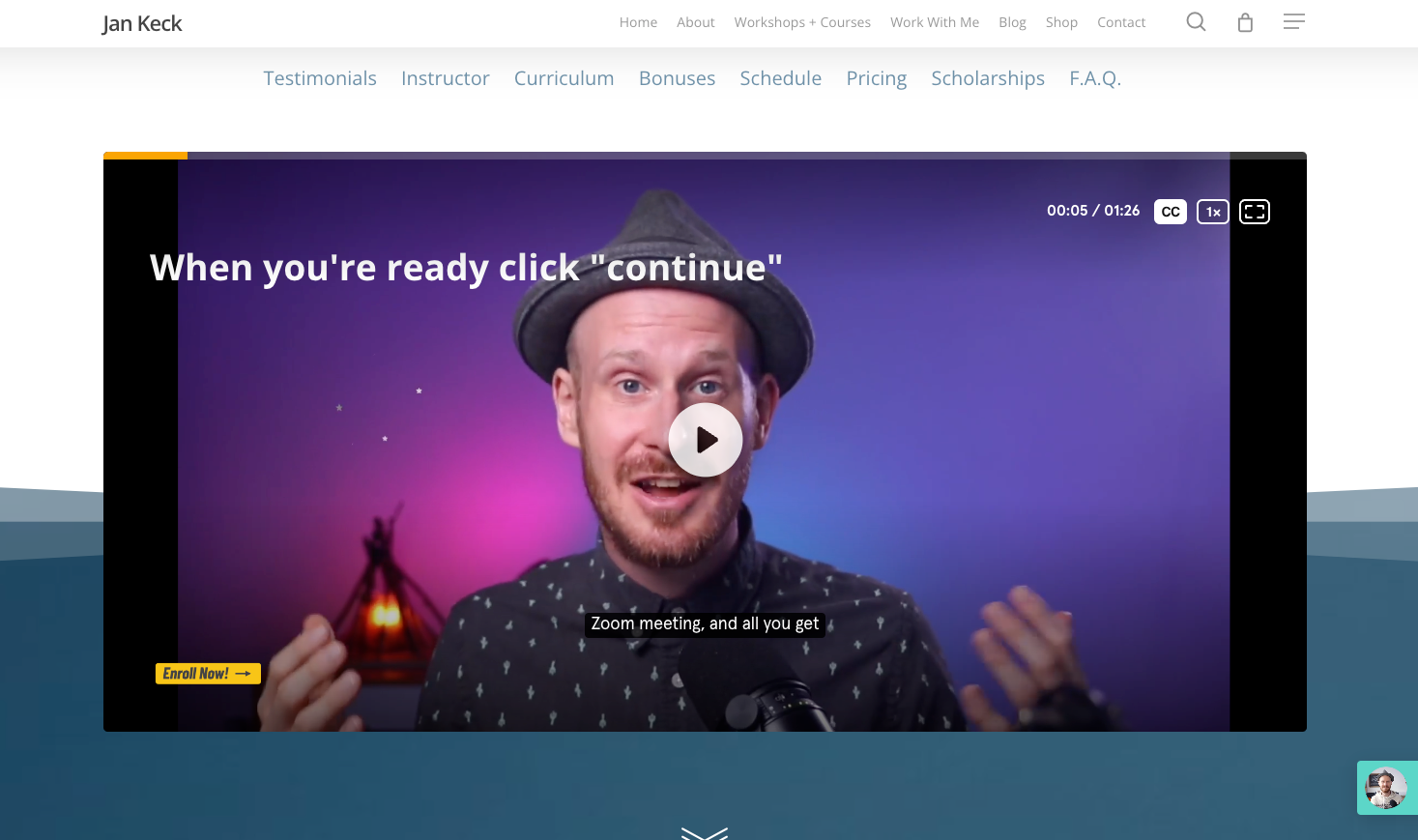 15. The one with the magician 🪄
Virtual magician @Kostya Kimlat conjured up a fascinating videoask solution to promote his online shows. He pulls off some cool tricks to show off what he can do, and get people to a quote or to book a call with him. Check out Kostya's case study here.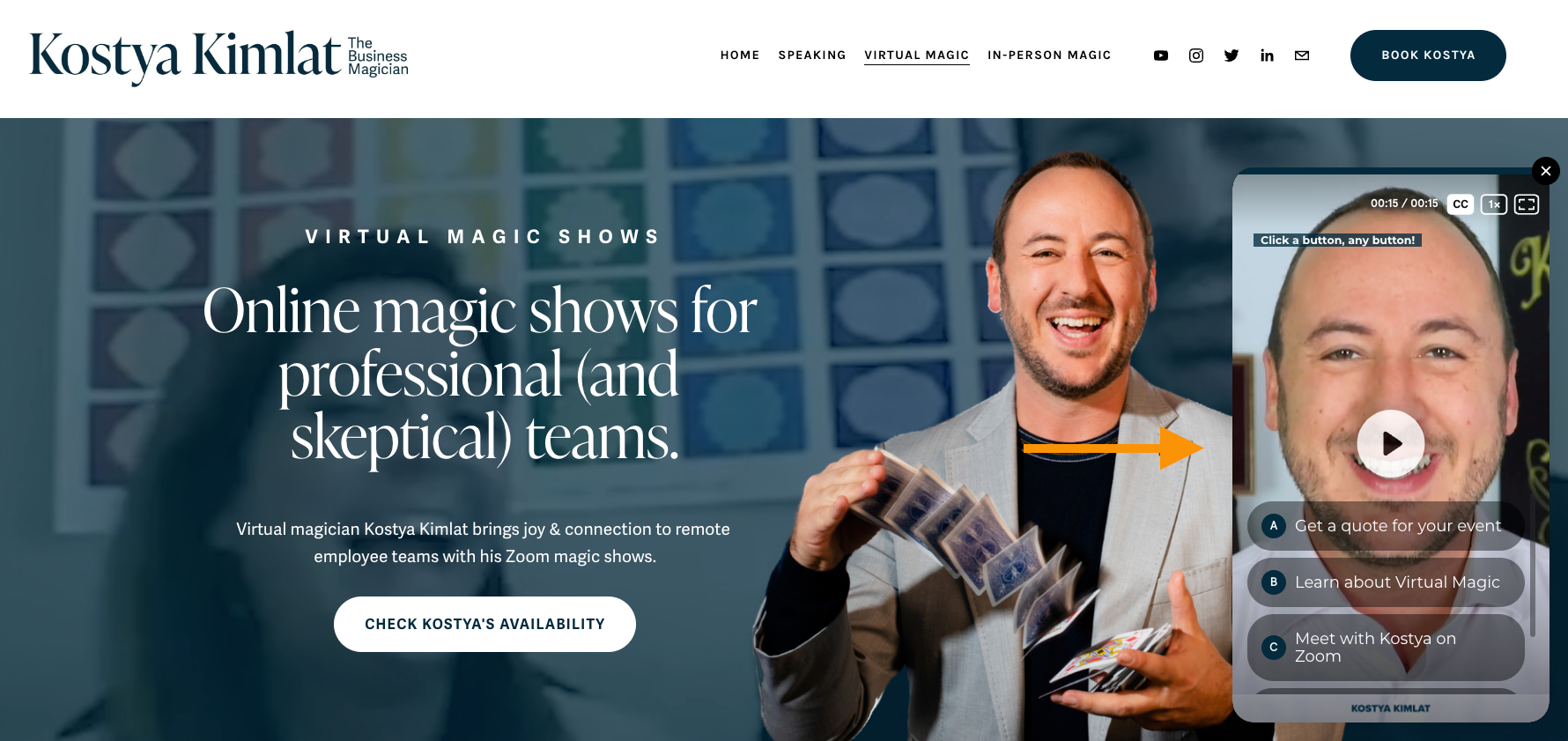 16. The one with the tech-savvy student loans lawyer ⚖️
Stanley Tate from Tate Law knows how to have fun while generating leads. His website's homepage features a videoask where you can virtually meet Stanley, explore services through multiple-choice options, and even book an appointment. Find out how Stanley uses VideoAsk and Typeform.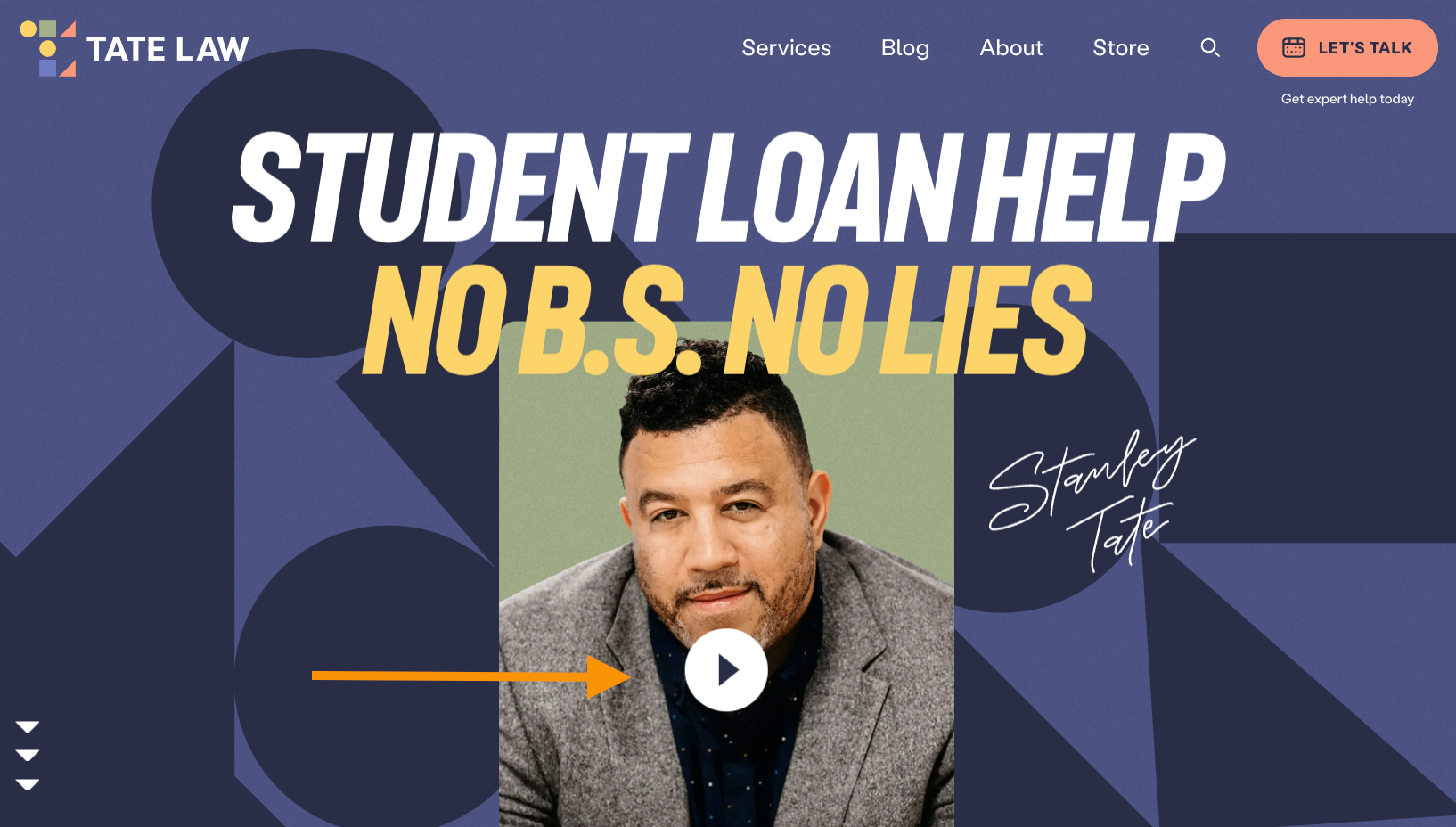 17. The one where Darnell melds VideoAsk with Typeform 😻
@Darnell  is a dear friend of the Typeform Community, and when it comes to lead qualification, he knows how to make it fun and effective. With his videoask embedded on his website's homepage, potential leads can get to know him before booking a consultation. Check out our profile of Darnell and his solution.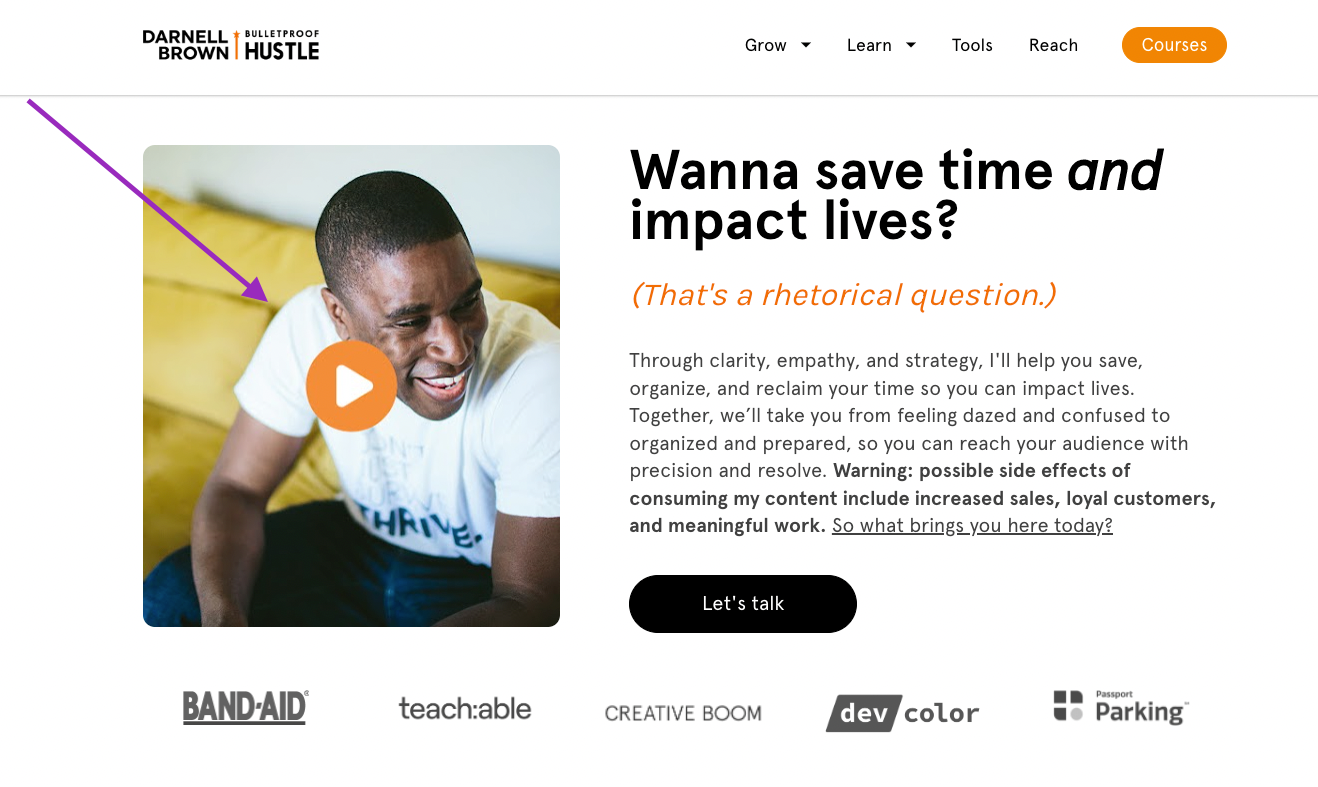 18. The one that tackles chronic fatigue syndrome 🫶
Miguel Bautista, the founder of CFS Recovery, turned his personal experience with chronic fatigue syndrome into a program to help others. Miguel and his team are using VideoAsk to qualify leads and collect video diaries, all while saving time with handy automations. Watch the interview with Miguel.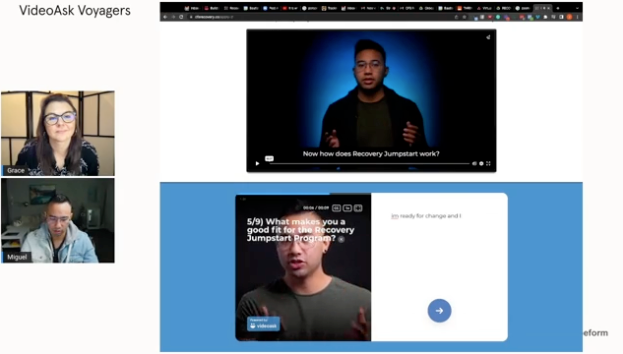 19. The one where we help shape something awesome 🎲
@Paul Lilley  came to the Community looking for feedback on the enquiry form he built for his branding studio. We had fun helping him tweak his already-awesome form, applying some of the tricks we've picked up from years of staring at typeforms! Check out the thread.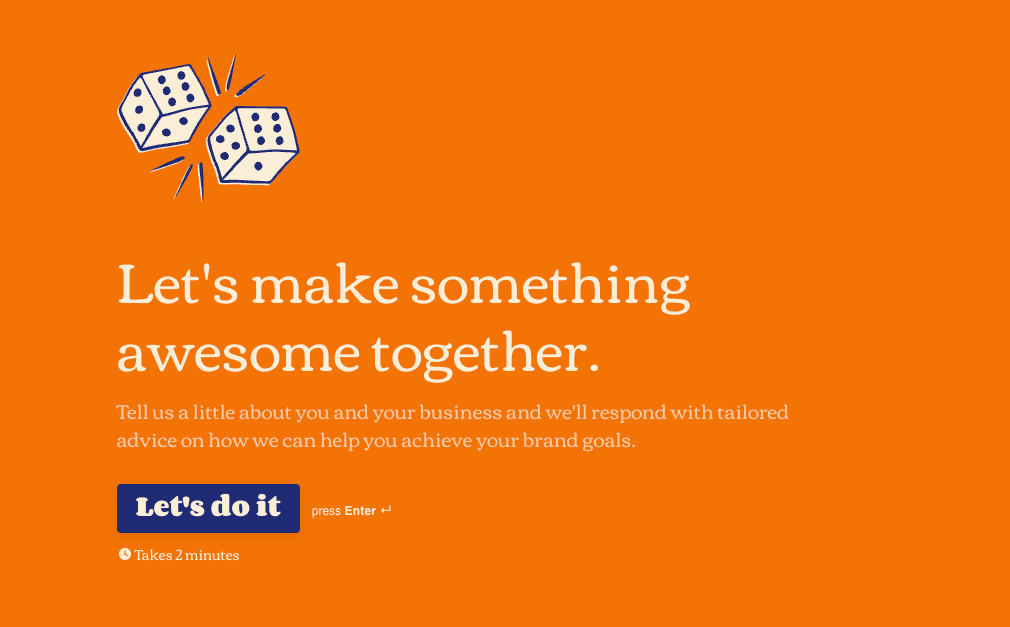 20. The one where Nick blows his trumpet 🎺
Founder Nick Telson joined our webinar How to prep your lead qualification for success to talk about how he used Typeform and Hubspot to build out a waitlist for his sales software, Trumpet. Nick collected signups through the form and then was able to qualify them and filter them through to Hubspot to be processed. Genius!
21. The one where Rand schools us on surveys 📋
Marketing maestro Rand Fishkin kindly gave up his time to come talk about his approach to audience profiling. Along the way he described how he uses Typeform to survey people in order to build a clear understanding of the prospective audiences for his businesses. Watch Rand's webinar: How to target and attract the right leads.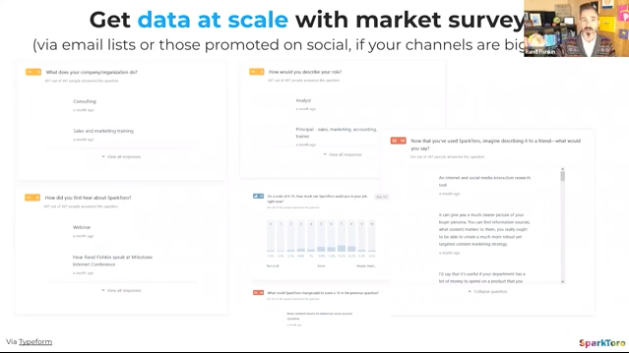 22. The one with John, Paul, George and Ringo 🎸
What better way to promote the city of Liverpool than with a "Which Beatle are you?" quiz? We remember when @StefanPrice  from Marketing Liverpool shared his typeform like it was "yesterday". Check out Stefan's solution in our Meet and Greet thread.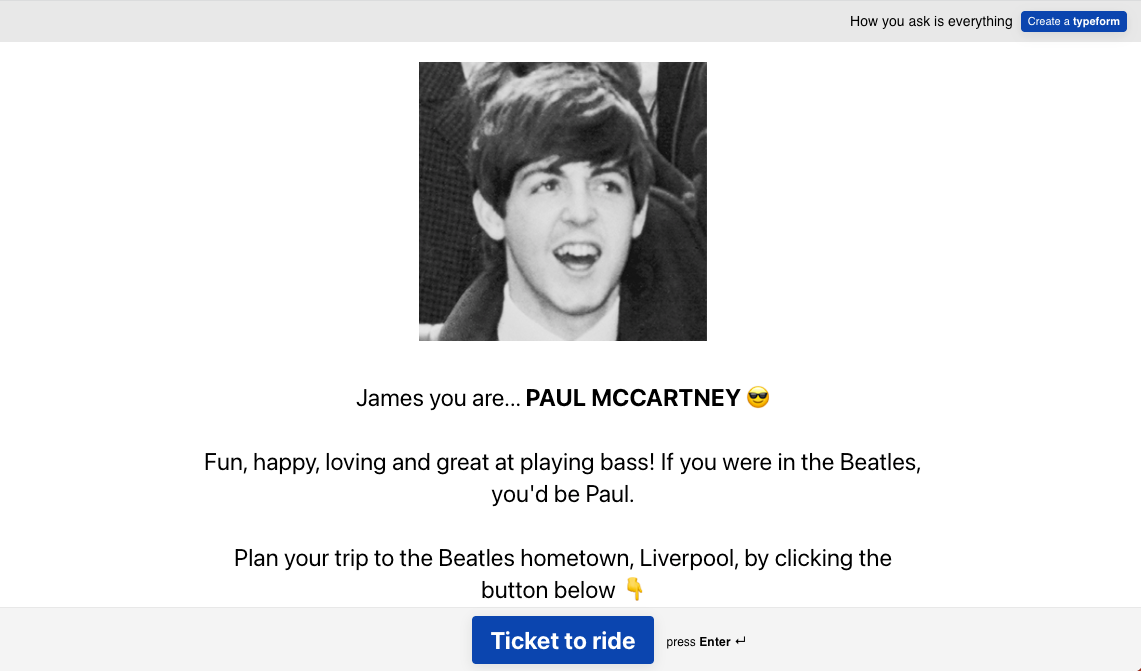 23. The one with the superhero colleagues 🦸
Ankita Mehta runs a community-led initiative called YumTum that creates immersive virtual team building experiences. She spoke to Grace about why VideoAsk plays a key part, including how they built an experience that allows teams to turn their colleagues into superheroes! See our chat with Ankita.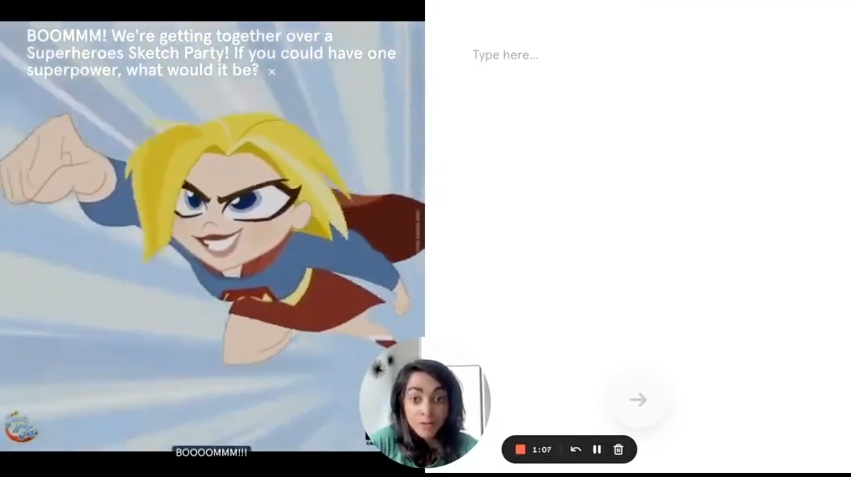 24. The one where we talk about testimonials ⭐⭐⭐
Justin DeMers and Sarah Tempte, the Co-Founders of Wake Up to Freedom, shared their refreshing approach to collecting authentic testimonials using VideoAsk. From capturing meaningful customer stories at every stage of the journey to creating a toolkit for other businesses, Justin and Sarah prove the power of testimonials in informing marketing strategies. Watch the episode!
25. The one where Cris wins the World Cup ⚽
We put Typeform to use to help us build our epic World Cup prediction league. Players submitted their score predictions for every match to create a running league table. It was a titanic tournament, which was ultimately clinched at the death by @christome . Relive all the action here.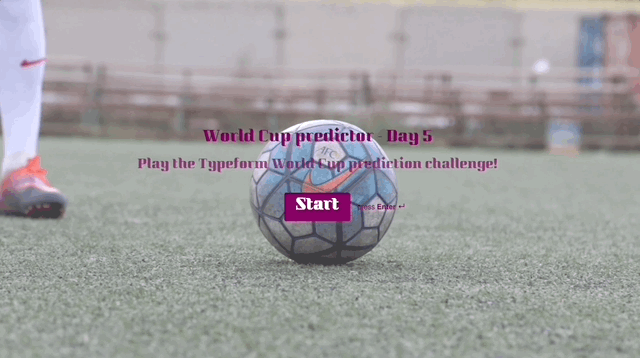 Share your own story!
As you can see, we love hearing about all the inventive ways people use our products. Let us know what you've created with Typeform and VideoAsk and show the community what you've done! Hit us up in the comments below!
Thanks once again to you all for making this such an inspiring community. If you want more celebratory fun, check out @Grace 's hilarious Community Awards post 🏆