Hi all! In setting up a sub-question as multiple choice, because the question is long, the configuration button gets hidden behind the main question header. Attached is the screenshot.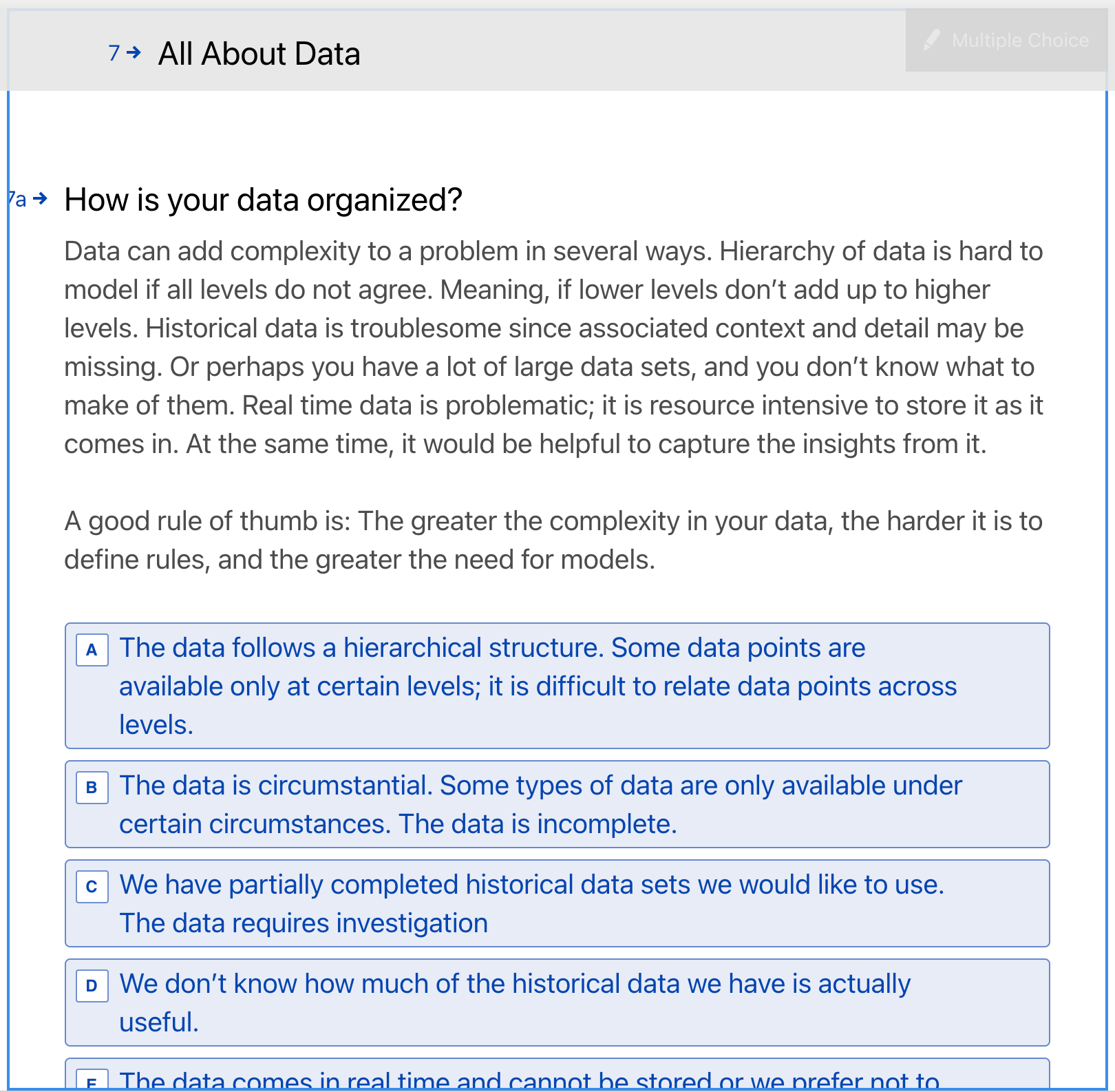 As you can see, for question 7a, I need to set it up so that my users can choose more than one answer. But to do that, I need to click on the "Multiple Choice" box in the upper right hand corner, which is at the moment, hidden behind the "7 → All About Data" header. I checked this issue in more than one template; here is something similar in a different template.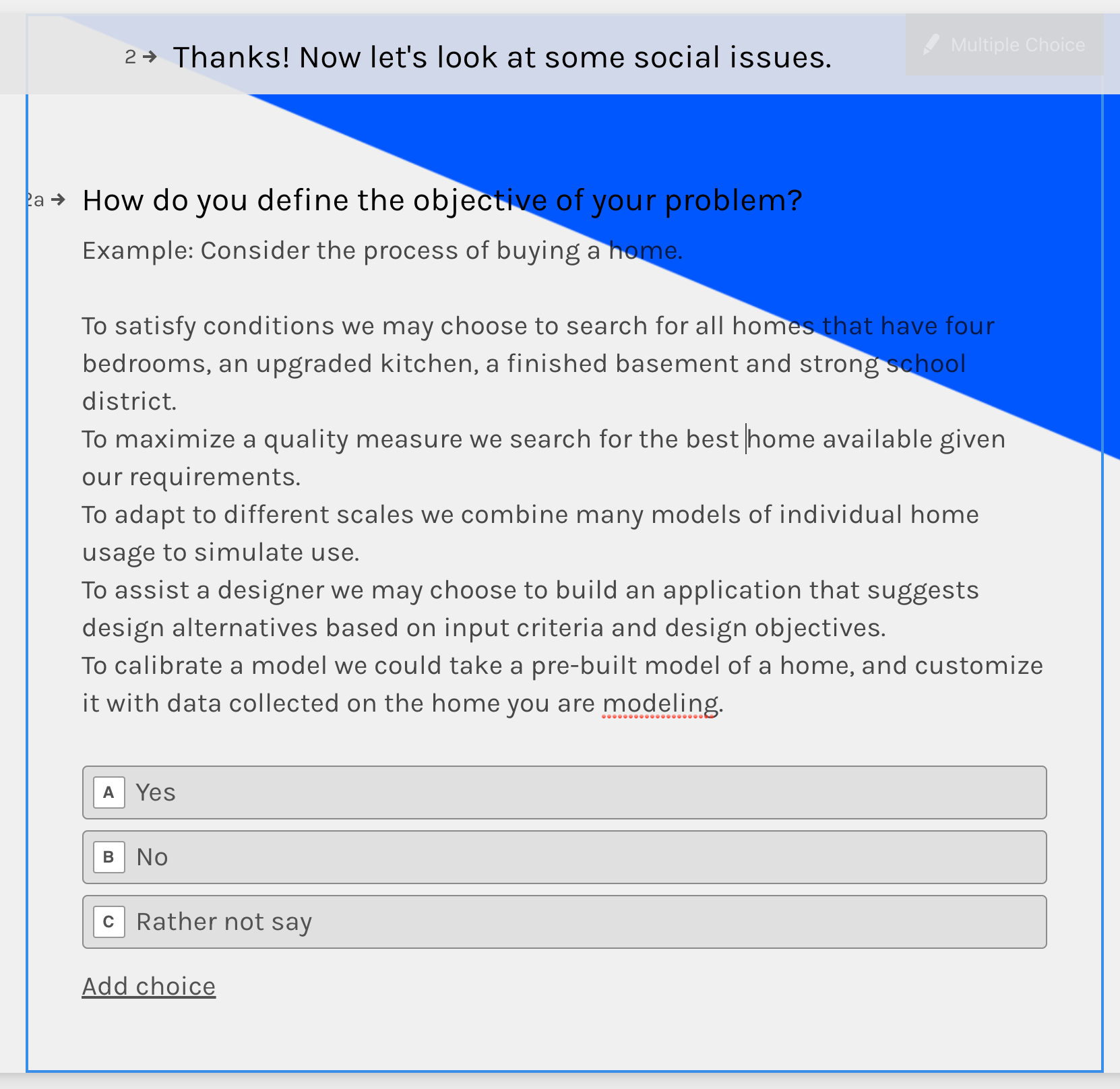 Same problem with question 2a's "Multiple choice" being hidden behind "2 → Thanks! Lets look at social Issues".
Any advice would be greatly appreciated!