Hi there,
I am very new to Typeform and am trying to create a survey that uses Jump Logic. I have a multiple-choice question at the start of the survey where I want the user to have the option to be able to multiple selections. 
I have created a number of question groups but am struggling to find the Jump Logic option when I look in the Edit Logic options (see below).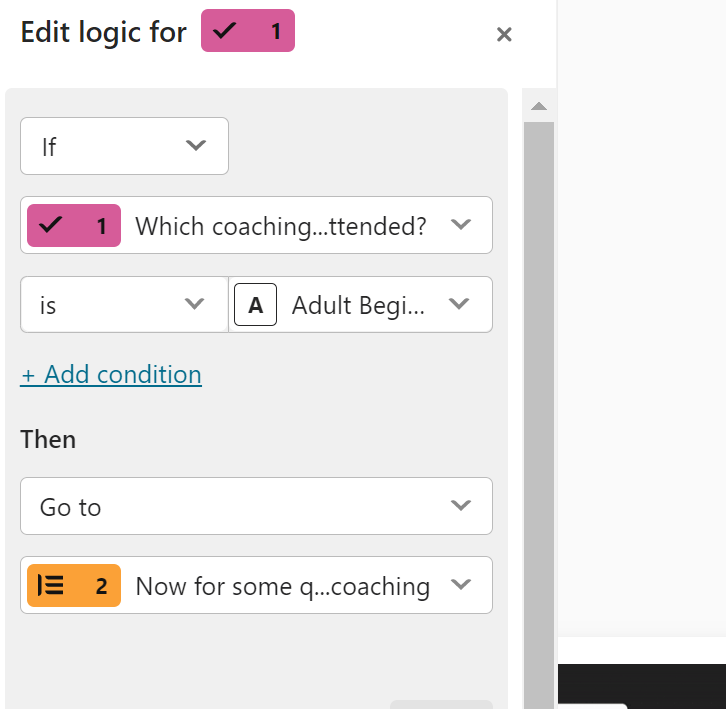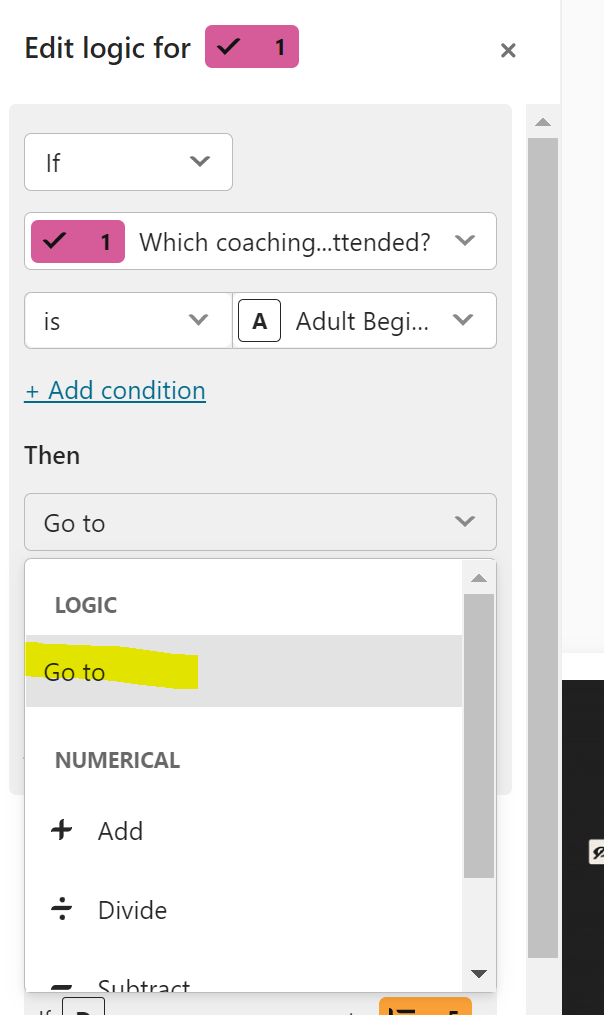 I can see from @john.desborough examples that there is Jump Logic, but I am unable to find it. Any help would be greatly appreciated.
Many thanks,
Dan