Hello! I work for a marketing agency and we often use Typeform with one of our clients for simple surveys and applications/forms. But now this client wants this physical form/quiz (see first attached image) turned into a Typeform so they can share it digitally. 
So far what I've done is break up each category of words into their own Multiple Choice question (see second and third attached images). Then the only way that I can think of to tally each word type's results is to use the logic to assign a number to a variable that represents their respective word type. But then I would have to go through all four questions and map out all possible answer combinations for it to tally each question's results accurately. There must be another way, right? 😅
So my question is: Is there a way for me to turn this physical form into a Typeform without having to painstakingly go through every possible answer combination to be able to have the logic tally the results?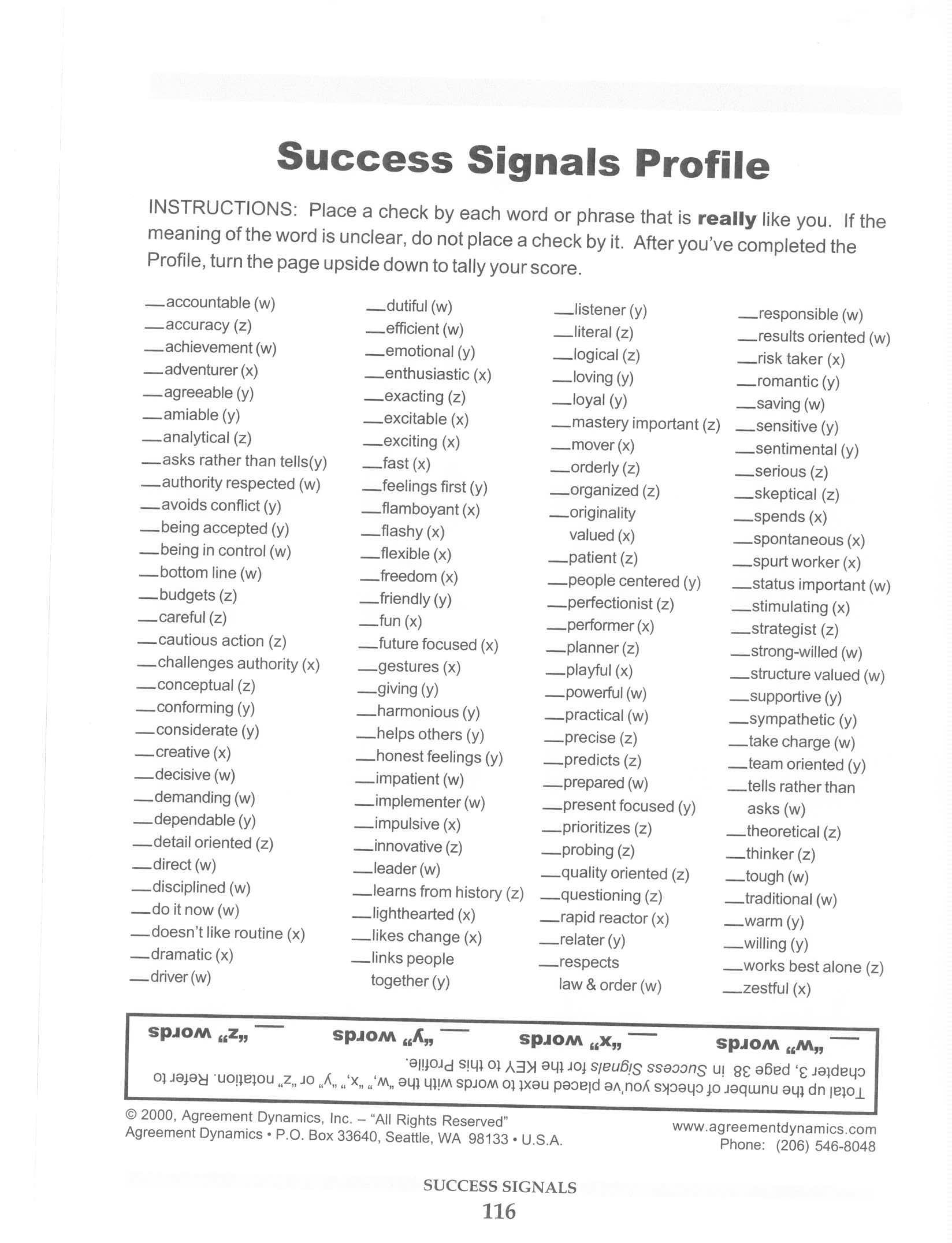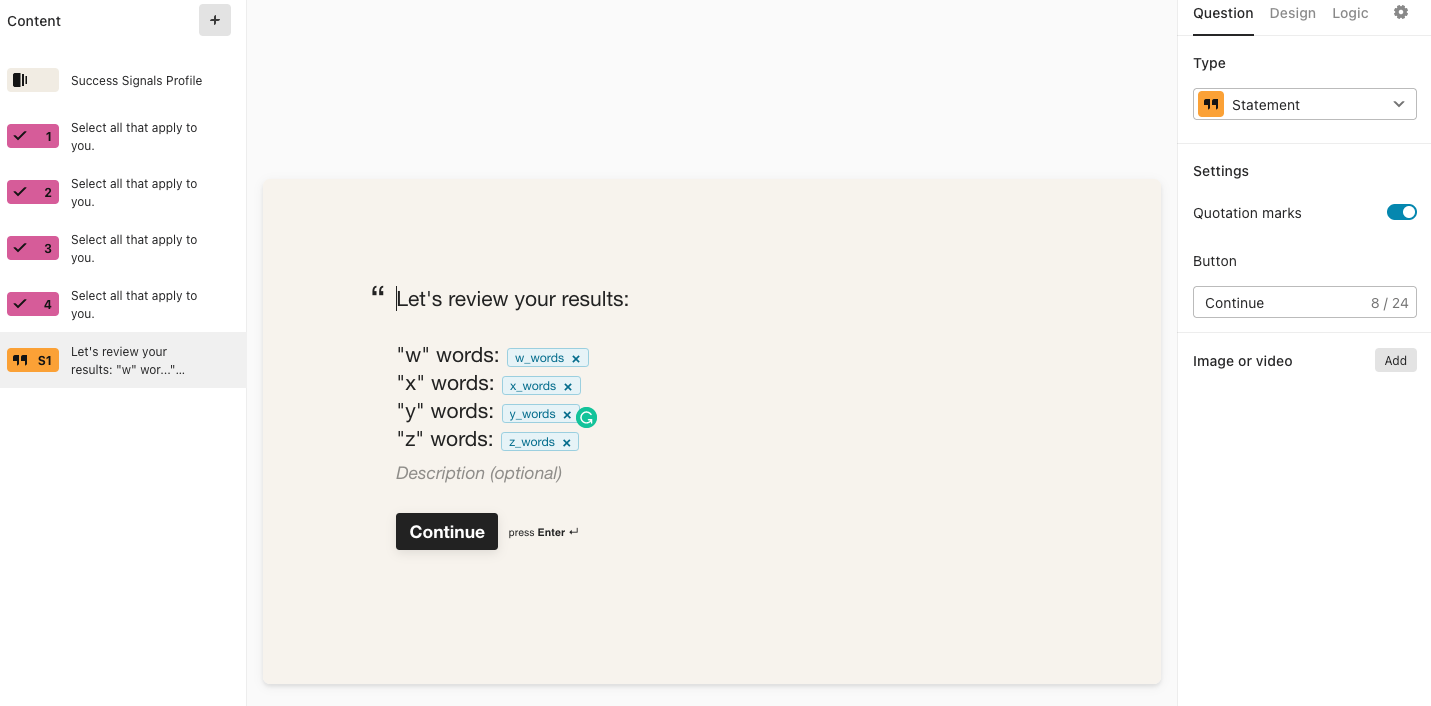 Best answer by john.desborough 26 April 2022, 20:43
View original