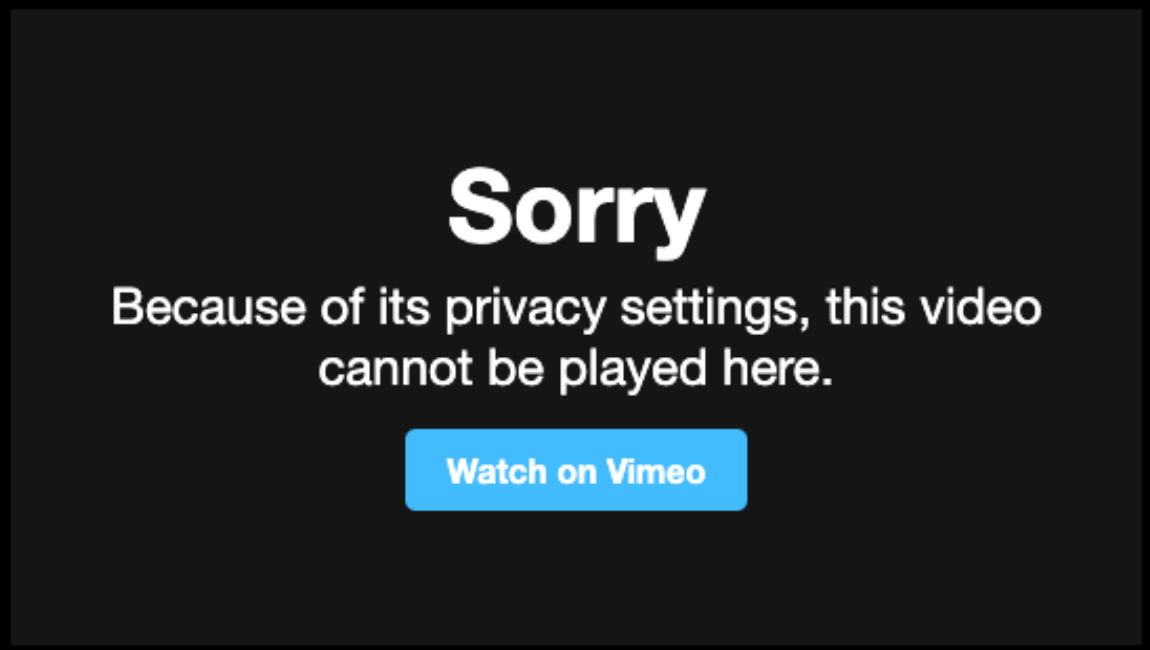 What Vimeo settings are required to watch a video in Typeform?
Has anyone else run into the error screen above? I keep running into it even after changing the privacy settings for my video. I can't use the Public setting because this is a company-specific video and should not appear in search engines. 
I've tried changing the Vimeo privacy settings as outlined in the Vimeo privacy page here <link>. There are 5 different privacy setting options. Which ones can be played within Typeform? Please explain using the specific setting name from the Vimeo website.