I'm interested in customizing my Video ask exactly like this because I want to put one on my website thank you page to collect data.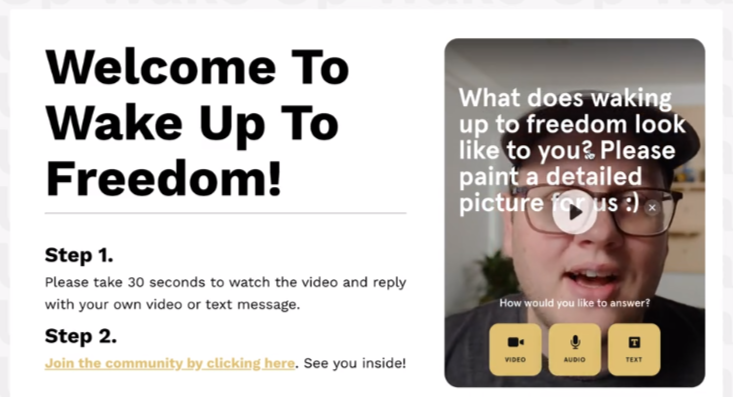 However, I don't know what plan one needs in order to write text on the form itself like Step 1, Step 2, Etc…or something like "Welcome To Freedom" as a big title. 

I don't see how to do this in the free version, and when I look up plans, I don't see this feature mentioned anywhere. 

I only know how to add the text overlay on the video itself.