Hi, 
As I launch the video recoreder, I get this message regarding camera issue but every access seems to be granted…
Screenshot is from Chrome but I am used to using Edge, same story. I deleted cookies...I closed every other applications likely use camera...I am stucked !
Thanks for your help !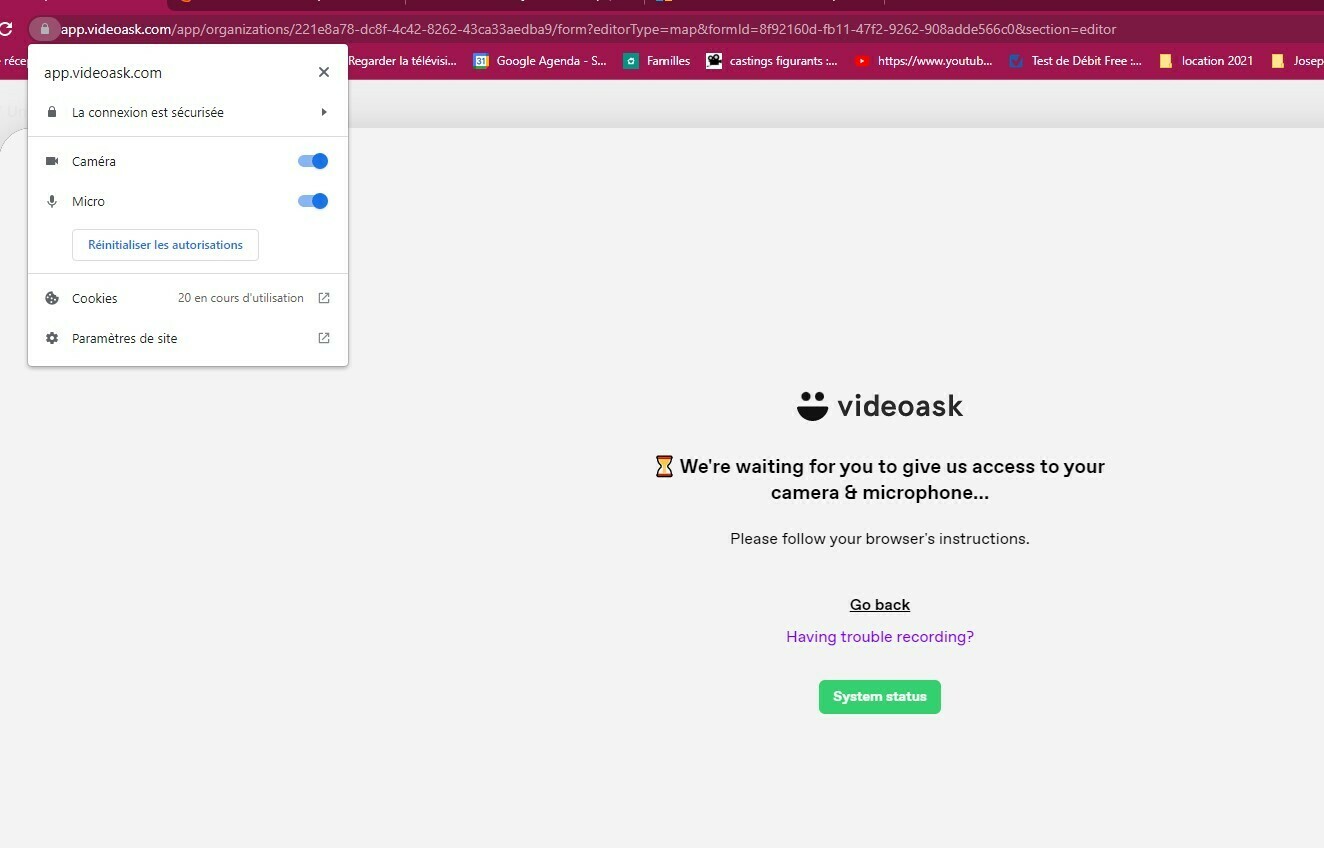 Best answer by andrew_videoask 28 November 2022, 15:10
View original