Hello folks! Today we're proud to introduce you to one of the brightest members of our community – meet @Michaela 

Michaela works as Community Manager at Make (formerly Integromat). Even though her background is in linguistics and translation, she has found a new home in the SaaS world and could't be happier there!

Michaela lives in a small town called Olomouc in Czech Republic. Olomouc is essentially a smaller and less crowded Prague so she can recommend it to any traveler who's looking to avoid the masses.
Michaela's biggest passion is definitely music. She can talk about her favorite artists for hours. If you're ever there while she is going on and on about some obscure Czech band, she's sorry in advance! 😅
A big fan of reading, Michaela has been trying to get more into the horror genre lately but not sure how that's gonna end. She loves going for long walks and short runs and she also enjoys an occasional swim.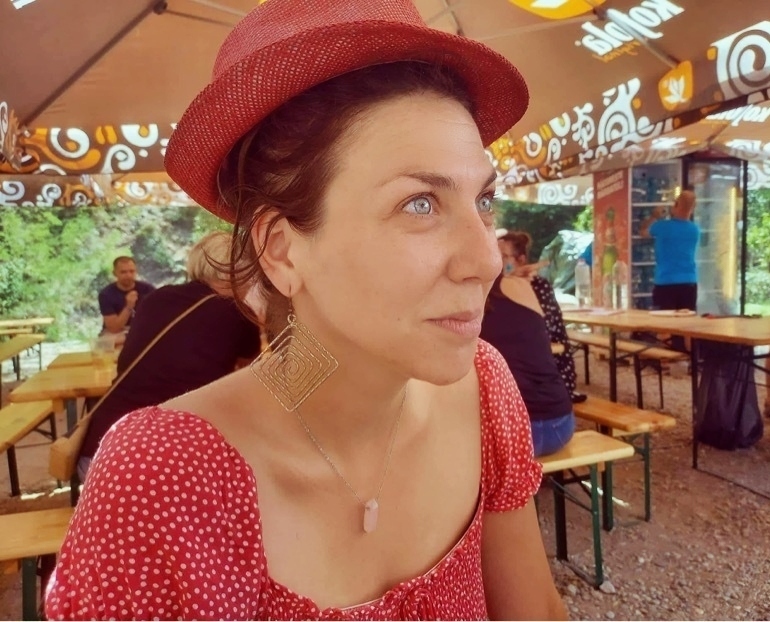 Let's find out a little more about Michaela:
  What do you use Typeform for?

As a Community Manager, I often find myself in the need of collecting some info/details/feedback from our community members. Whenever this needs to happen, I always, without fail, use Typeform. I love how user-friendly it is, I am obsessed with the sleek look, and thanks to Typeform's API, I can automate all sorts of data-flowing processes to make my life easier.
 Why did you join our Community in the first place? What value do you get out of it?

As mentioned above, I work for Make, which is a workflow automation platform. Originally, I joined the Typeform community to learn about and better understand the automation needs and wishes of the Typeform users. Little did I know how much more I was gonna get out of this wonderful community! So many beautiful people underneath this 'roof', it's crazy! ❤️
  Which Typeform/VideoAsk feature is your favorite?

Oh, there are so many impressive things about both Typeform and VideoAsk. They truly are great products. If I were to pick one thing, though - and this might sound a little odd - I am in love with the Typeform logic diagrams. I am a very visual person and I find these 'maps' super helpful and easy to follow.
  What tips would you give to someone starting their Typeform/VideoAsk journey?

Dive into both the community and the help center to absorb all the knowledge there is. They are wonderful resources created with the users in mind. They give you the support you need to 'operate' the tools and they also feature stories that inspire you to build more and more things.


🙏🏼  Recently, you created your own Community. Can you talk a little bit more about this experience?

If I were to talk about this experience in detail, I would hijack this whole post, haha. I'll try to keep it brief, though.

I was at the very birth of our new community forum which means I got to design the whole space, bring it to life and invite in trusted power users who helped me set the tone and overall vibe of our new 'home'. The community is gradually growing and we have a good number of super helpful users who are totally eager to lend a helping hand to anyone who gets stuck using Make.

I have to say that I am truly humbled by how incredibly generous, supportive, and appreciative the community is. I have a feeling that this actually applies to most no-code/SaaS communities in general.
  In your opinion, what else could be done here in the community to help our members even further? Feel free to give us examples of things you're implementing in your community.

Honestly, I love everything about the Typeform/VideoAsk community. It's super helpful and supportive, it's quick and it provides an endless amount of inspiration on how to use the products. You folks never fail to impress me with what you do. Great ideas, great execution, great people. It's one of my favorite places on the internet.
  Besides Make and Typeform, which one is your favorite No-Code tool and why?

My absolute favorite apart from those two must be Miro. The idea of an infinite whiteboard seems so simple yet it is so genius. I use it all the time to store information, plan and strategize, visualize all sorts of flows, organize my tasks, projects, and pipeline, and dozens of other things. It's a brilliant tool plus it's just so pretty!


For me, it was definitely a pleasure getting to know Michaela! I hope you enjoyed it as well! We're very happy to have you with us!