Hello,
I am trying to build a Zapier from TypeForm to Sendinblue. My first obstacle is this email field, shall I enter my Sendinblue email account ?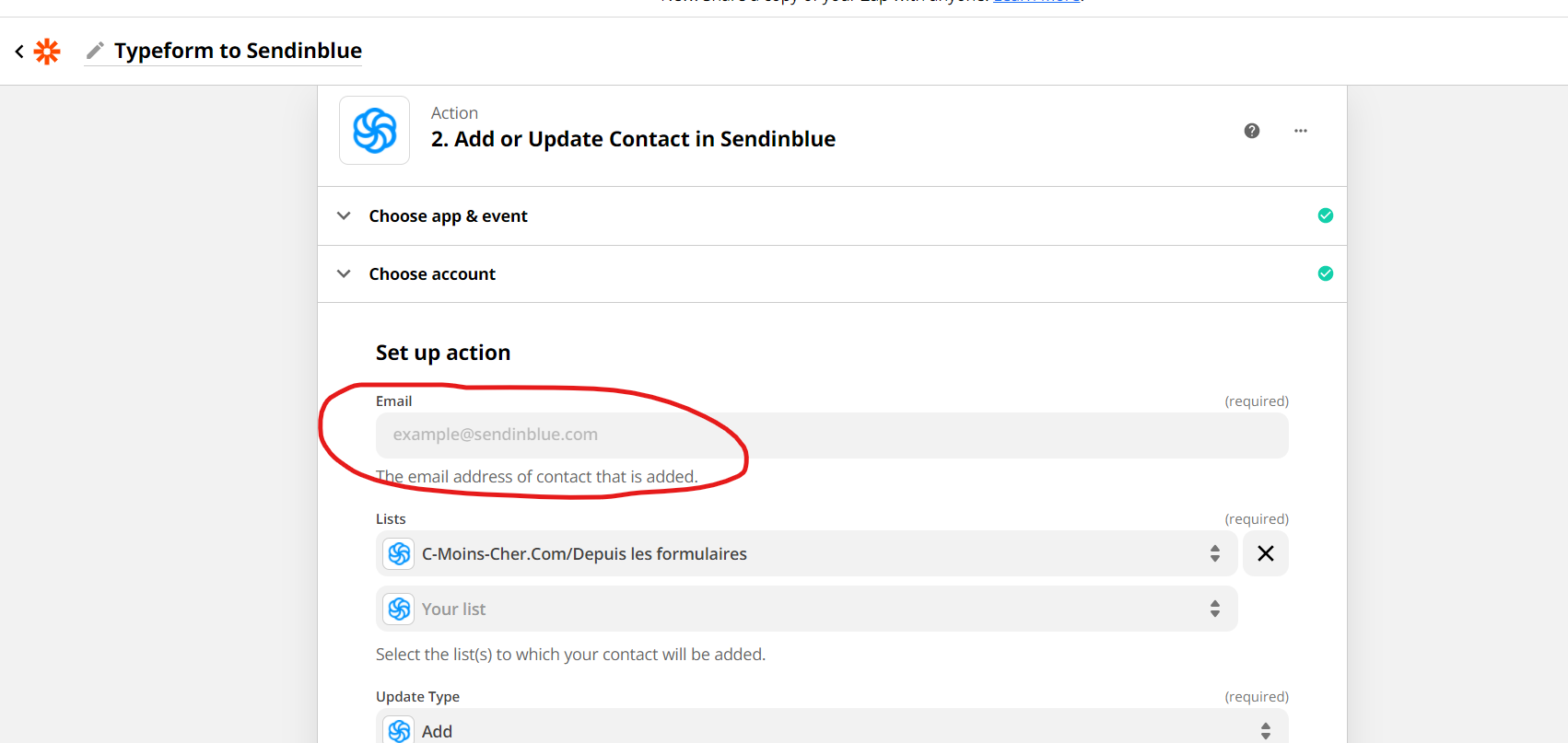 Then I am also stucked with the mapping, what would be the attribute to enter to match TypeForm's fileds :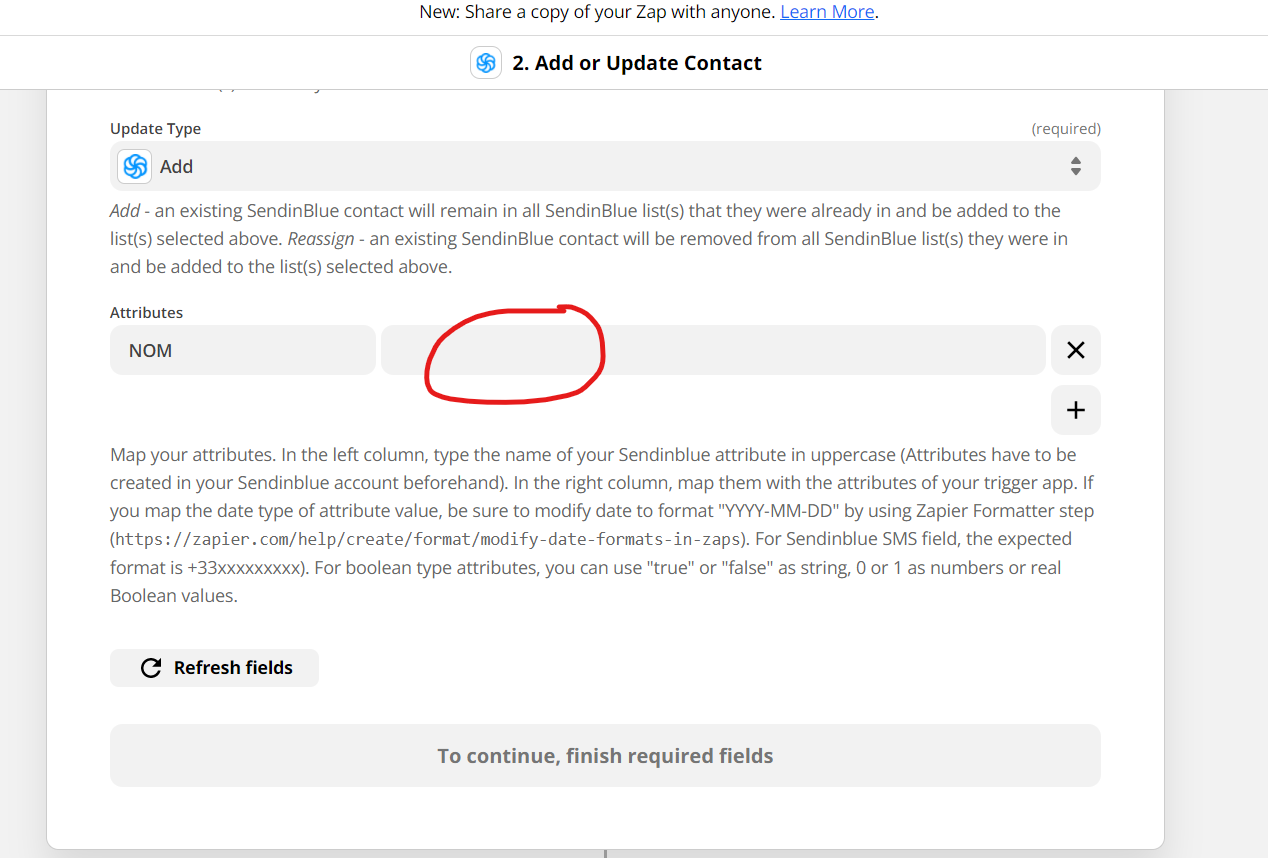 Does the field attribute correspond to te field's number ?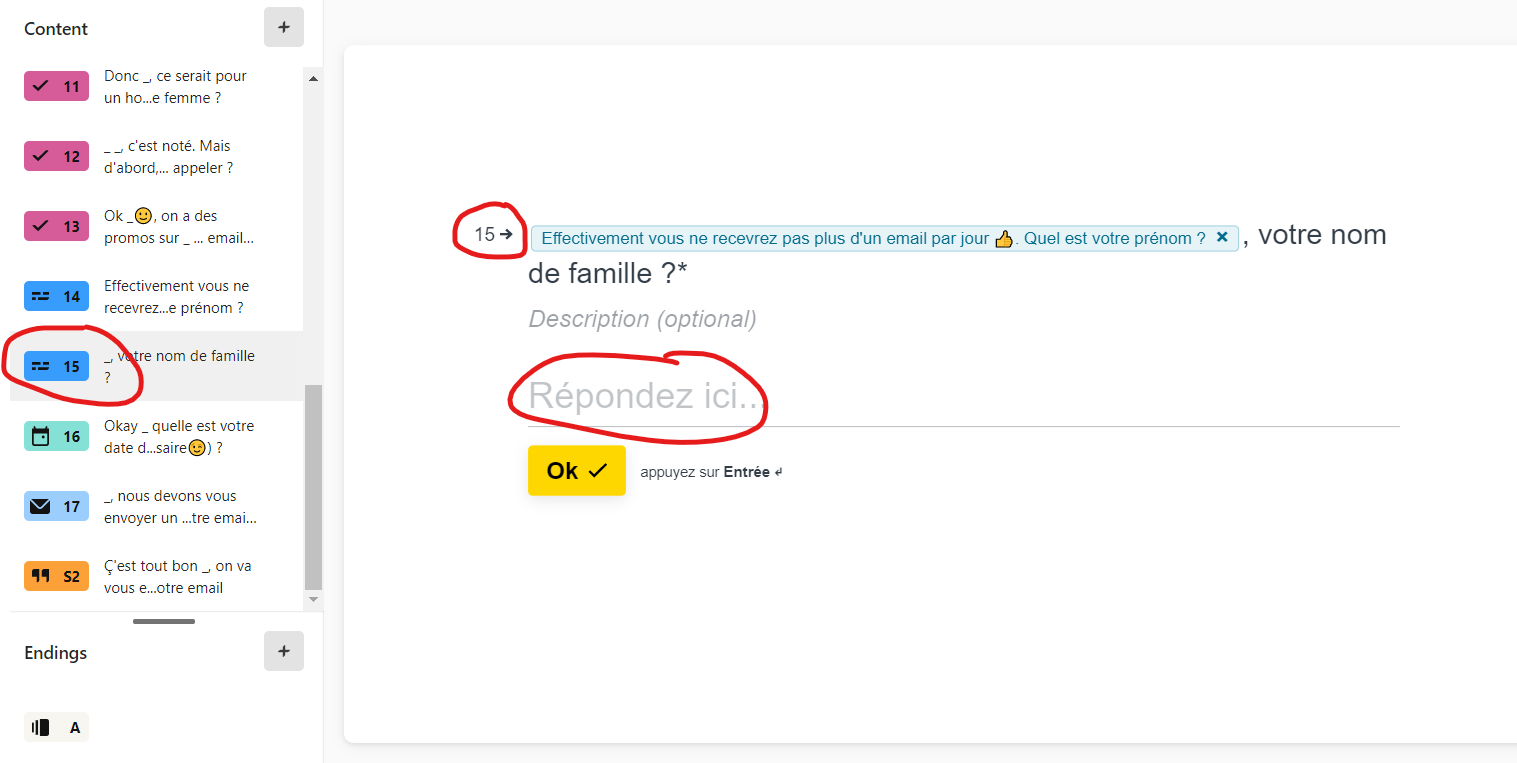 Thanks in advanced.