Hello,
I have successfully integrated Salesforce and Typeform. The only missing thing is, One of the questions on my form that is the most important one, classified as my net promoter score does not come up in my integration forms. I'm wondering if its because is classified as the net promoter score?
I currently only see available the below.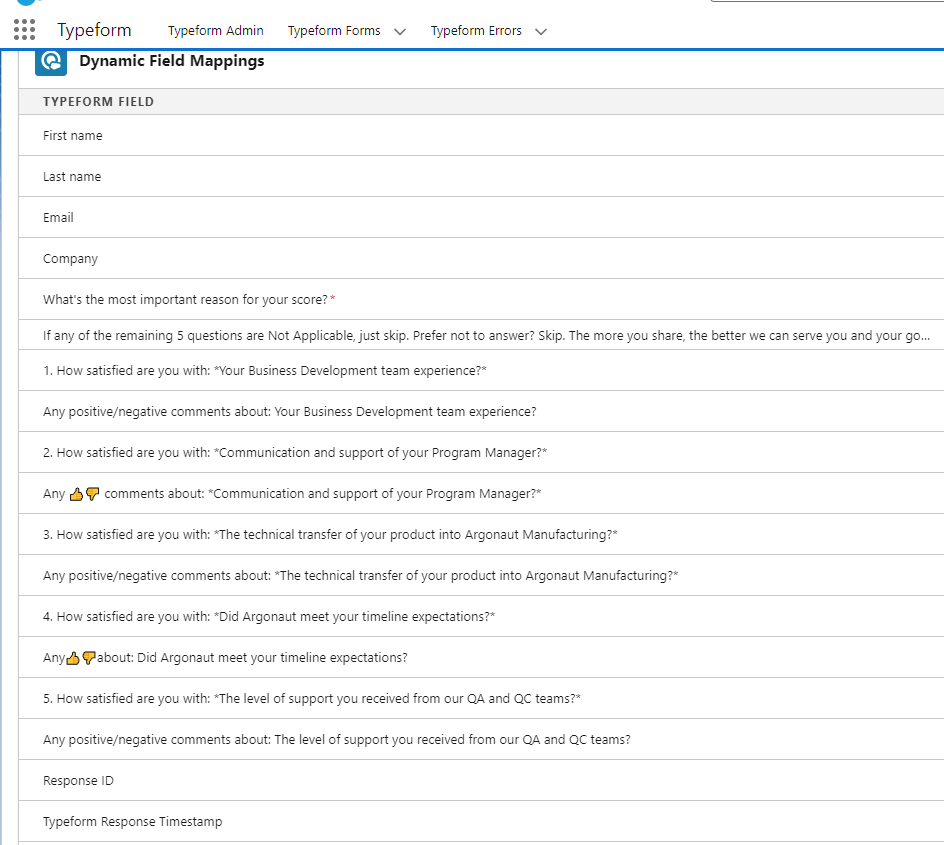 Below is the header for the results in Typeform, as you can see "How likely are you to recommend us " is not an option in the "dynamic Field Mappings" in Salesforce. Does anyone know why? and How can I include this?

Any help would be really appreciated.
Thank you.