Hey there,
i culdn't find any cases regarding this so far – just with other integrations AND the other way round.
I am missing the typeform fields when trying to map it with Zendesk Sell.
All Zendesk fields are there but in my typeform survey only two appear – the ones that are there from the very beginning when setting up a new survey.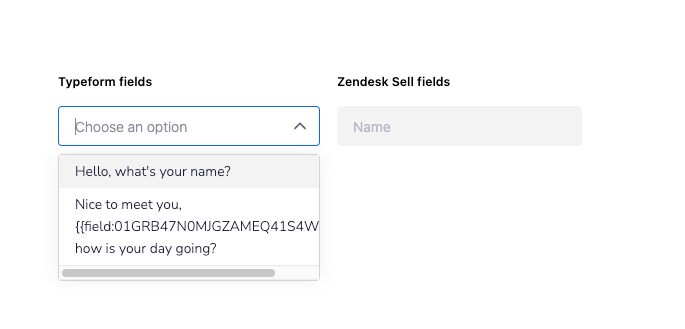 Sry if there is an easy fix I just can't see.
All fields are required and only those which are stated to work with this integration :/

THANKS!