Hey everyone, I'm attempting to use Integromat to update a form's dropdown field choices, however I keep getting errors. Neither of them make sense, really.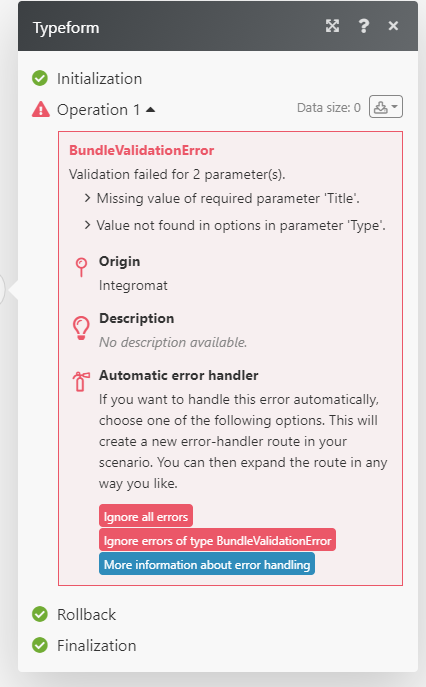 The first one about the title, I've taken the original title (retrieved via a List Forms module) and just dynamically filled it, and I've handtyped a name in there, but regardless it says it's missing.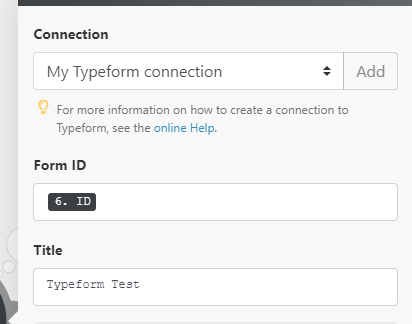 The second one, about the missing Type parameter, they're right, my module has no field for me to fill in a Type, however when I use a Get Form to check it has a Type value. I have no idea how to resolve this because I can't provide the module the data it requires.