I followed every single step to try to redeem the professional account for type form from the student package on GitHub. However, when I log in with my account and it tries to authorize my account, the page freezes and lodes infinitely until it stops and shows me the following page:
The following picture is the page before it became the page above: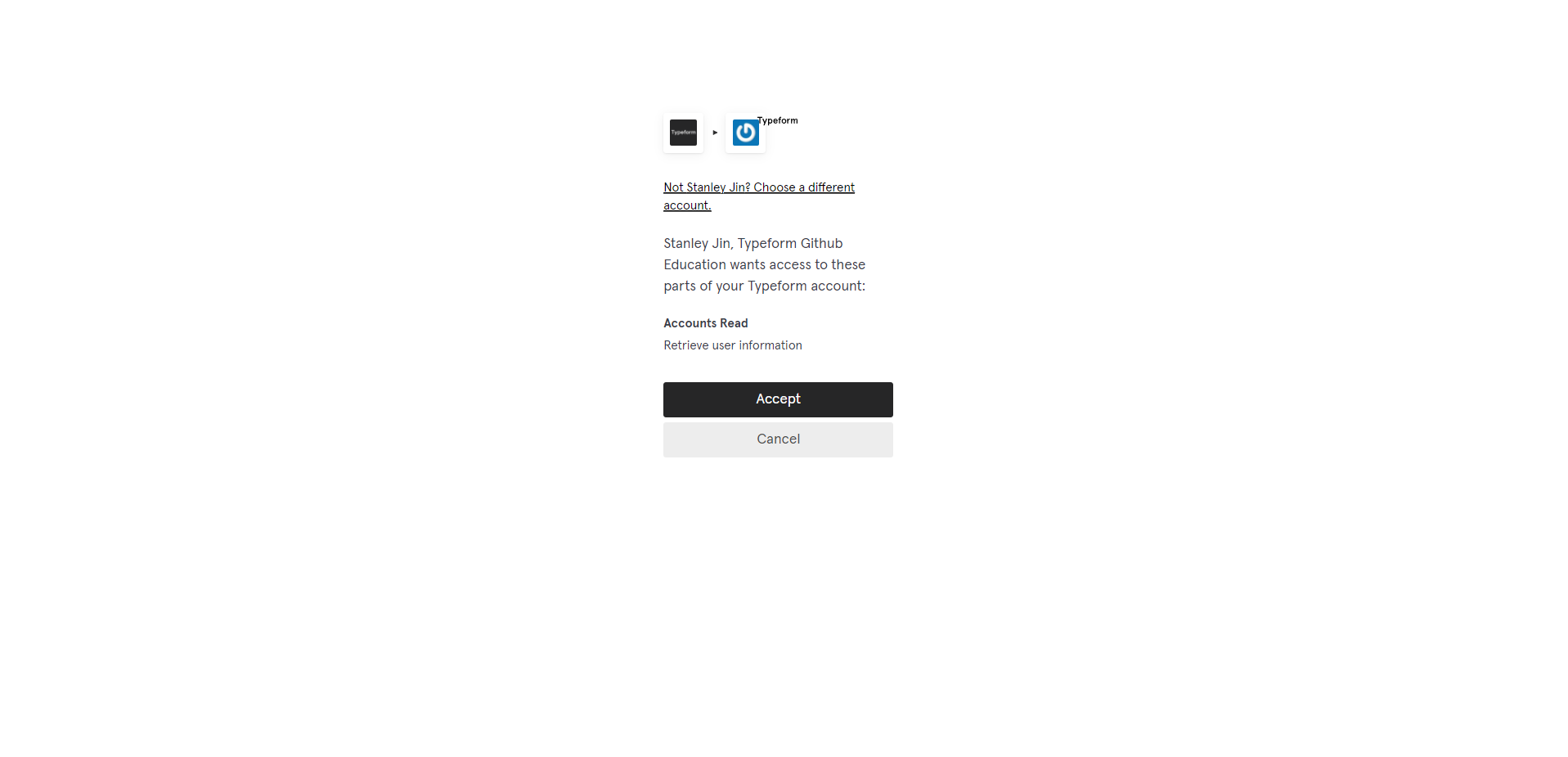 I have spent a very long time to make this work, please respond soon as I am in need of using the plan.
Thank you can I hope to hear from someone soon.