Happy Friday, gang!
Hope you had a nice week. For me the highlight of the week came yesterday when we were lucky enough to be schooled by user research experts Ali and Tzeying from Bellini Slushie on how to write effective surveys. 🤓  
If you missed the webinar don't panic, we remembered to press the record button – you can check out the full webinar below, and grab a copy of the slide deck here.

If you were there, thanks very much for coming. I hope you learned something (my hunch is that you definitely did because the presentation was rammed full of great insights). Here's your chance to go back and unpick those survey-writing nuggets: 
To summarise what Ali and Tzeying covered off in this almighty advice fest:
How to create survey outlines to hit your objectives

Mapping questions to your goals

Overcoming question bias to get accurate answers

When to use open-ended questions

How to test surveys before running them to avoid expensive mistakes
Thanks to those of you who asked great questions. And thanks to Ali and Tzeying who were happy to be put on the spot and answer them 😛 They handled some interesting posers about topics such as phrasing questions, surveys for concept validation, and making surveys inclusive. Check out @Mirandaparr 's awesome blog article about how they built it, too.
🗣️ Let us know what you thought of the webinar in this short survey. Be honest – we'd love to know how useful it was and what other topics and events you'd be interested in hearing about in the future. We're well up for doing more stuff like this so just let us know what would help you.
Feel free to use the comments below to ask any follow up questions or share your own survey tips. Together we'll get to the bottom of things once and for all 🔎
Finally, I do doth my cap once more to Ali and Tzeying for taking time out to put this together and presenting all this in such a clear and fun way! Do go check out their survey question bank, it's a great compliment to Typeform for crafting surveys that give you meaningful results.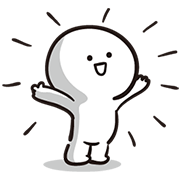 Have a great weekend!
James