I am on the basic plan and have a 10 question form. When I click "publish" I get the following error message: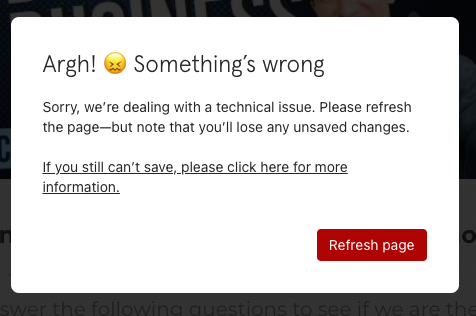 After "refreshing page" it goes back to the original form and when I try to "publish" it gives me the same results. 
I thought the error was a temporary one on Typeform's end but I have tried it over the last week a dozen times and It is always the same error message.
Am i missing something? Thanks!