Hi,
I'm not able to publish a survey I made, I get this message instead.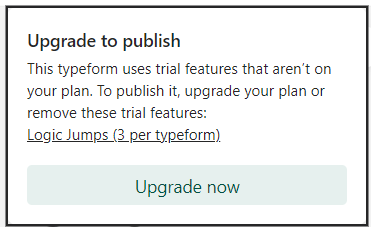 I don't understand. I have 3 Logic Jumps in my survey, which the plan I subscribed to - Essentials- allows.
Can someone help me? How can I contact Typeform support? I haven't been able to find it anywhere on the website.

Thank you,
Francisco