It took me a couple of days to get used to it, but I really like orange as the 'official community colour'. 
It wasn't until I saw it on the community sign up typeform that I realised how warm and powerful this colour is.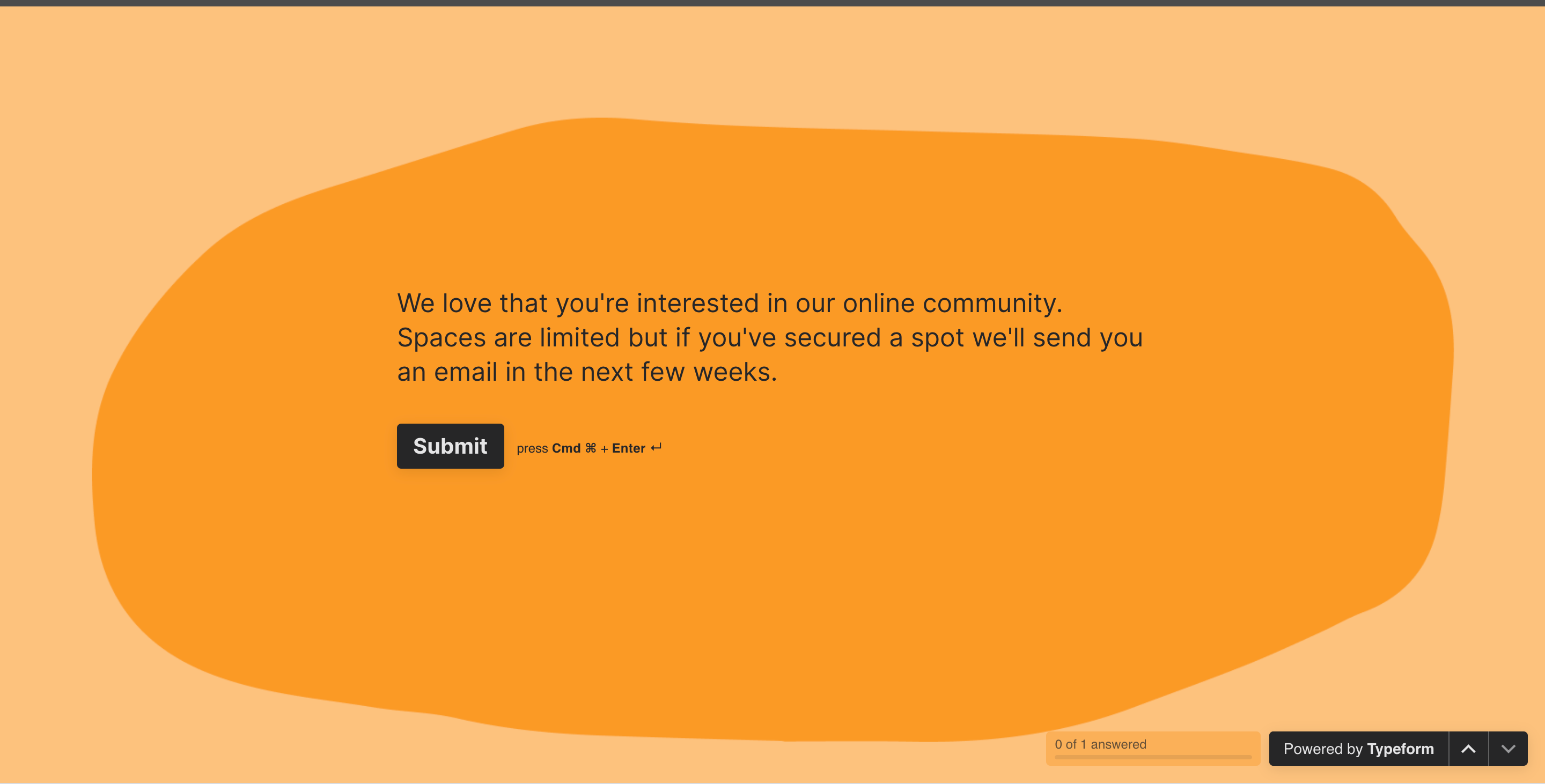 Maybe @Pieter de Groot can share his thinking behind it and how it combines with other secondary colours for the community. 
What do you think?