Good day community! 

Happy 1st of July! Not many of you will know this, but the person behind the launch of this fine community, @Gabriel  celebrates his first year at Typeform today 🎈

To mark the occasion and to give thanks from all of us, the community team has put together a little interactive videoask anniversary "card". He doesn't know about it yet - so surprise, Gabriel...

🥳🥳🥳 Click here to see the well wishes 🥳🥳🥳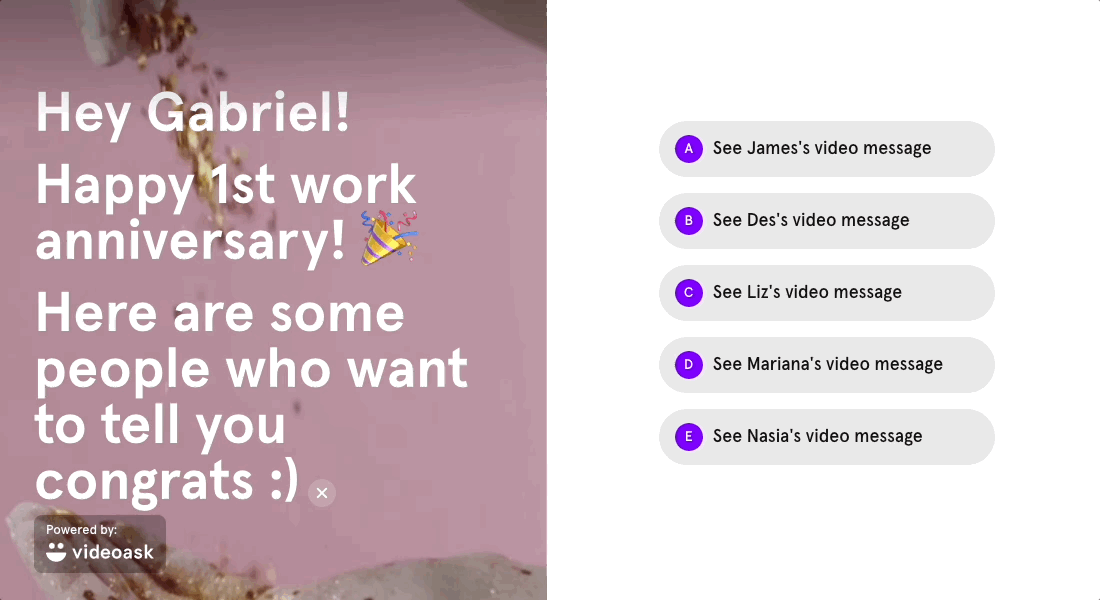 Make your own videoask greetings


Want to make a special interactive video greetings card like this for your own beloved colleagues – or even for your friends or family? Read on to find out how it's done using Typeform's VideoAsk tool. Thanks to the genius of @Nasia who is the brains behind this idea and solution  🧠
1. Collect the video messages
Collect the video messages from everyone who wants to participate. They can either send you their videos directly, so you can upload them when creating your videoask, or you can send them a VideoAsk link for them to submit their videos. (Here is an example) If you go for the 2nd option, you can download all collected videos from your videoask like this: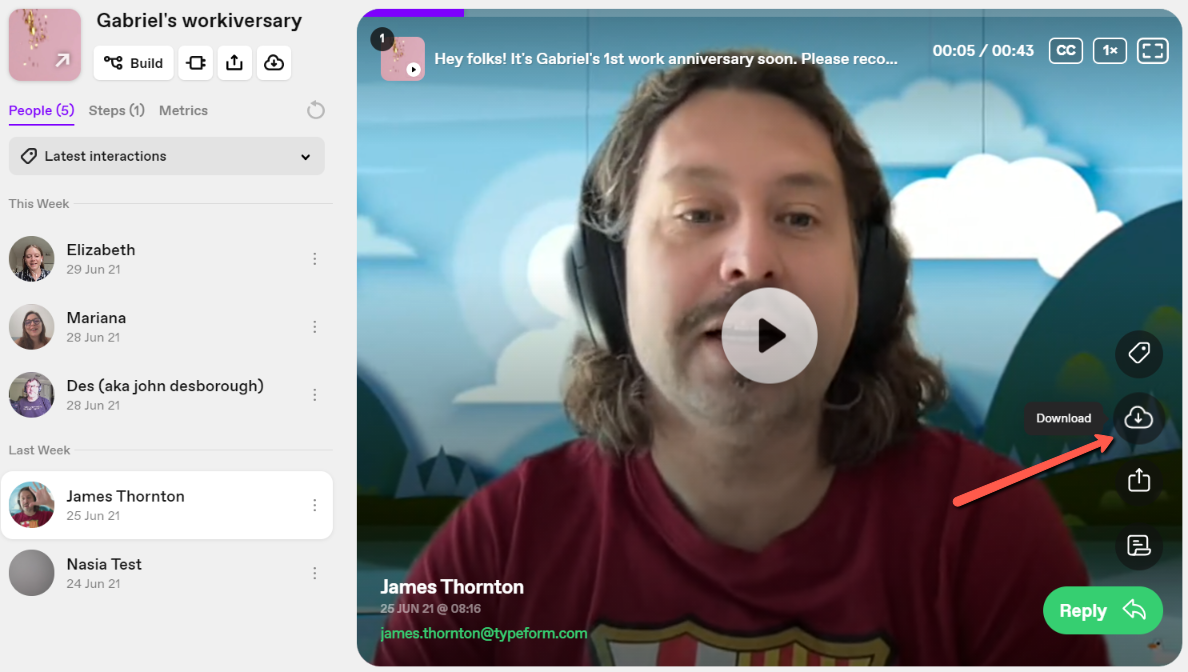 2. Make a videoask
Create a new videoask, and disable the collection of contact details. You don't want the receiver having to type their name and email address to see their video messages, right?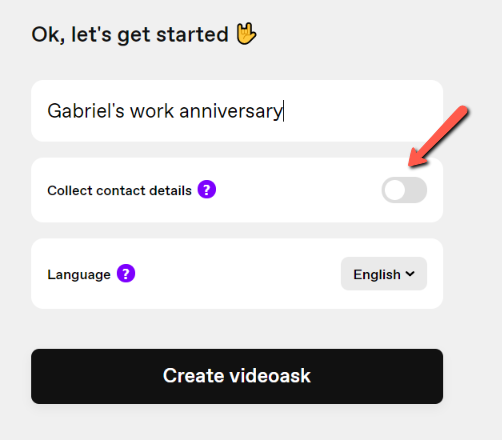 ...then select a nice video from the integrated Pexels library for the background.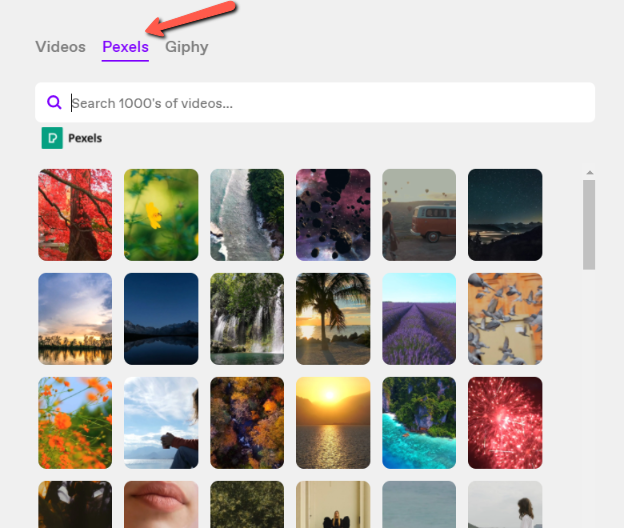 ​​​​​3. Make a welcome screen
Think of a nice text intro you want to show on the welcome screen and add it to the 'Overlay text' in the VideoAsk editor:
​​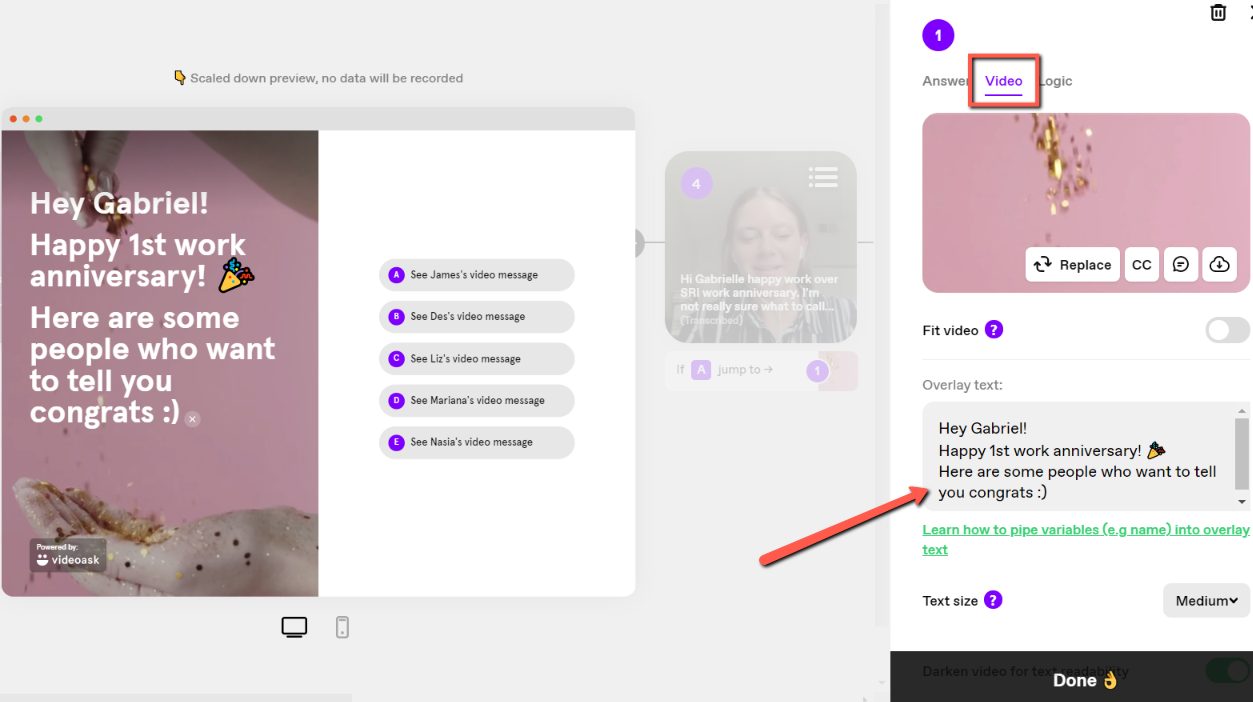 4. List the well-wishers
Select Multiple Choice as your answer type, and add one option for each person whose video message you'll include. Write one person's name per answer option.
5. Add the videos
Finally, add the videos you collected from your friends or colleagues one by one, and set up the logic in a way that each answer option in the welcome screen leads to the corresponding video message. Don't forget to add the option to return to the welcome screen in each person's video, so that the receiver can go back and select the other video messages.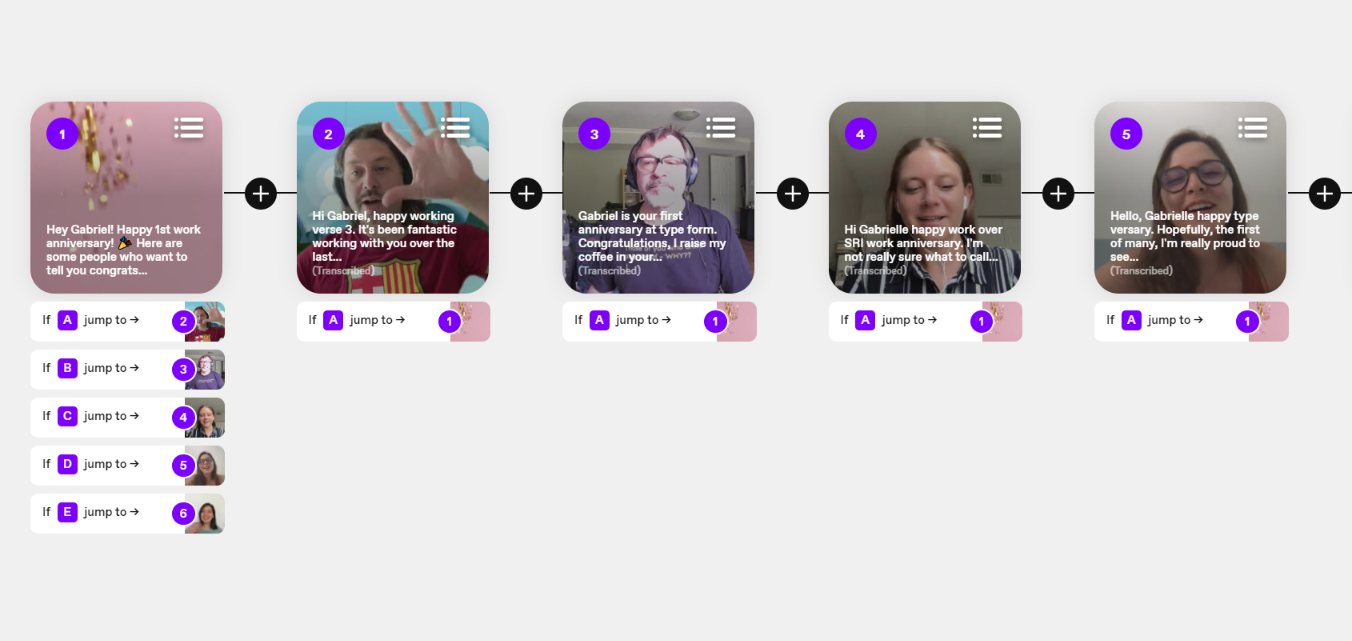 Done! We hope the person you are creating the videoask for will enjoy their surprise. Let us know if you end up creating something – we'd love to hear what you made 🎬
 
Happy videoasking – and congrats again to Gabriel (it's still not too late to send him your best wishes, folks. Just go here and leave your message and we'll add it to the videoask!)