A feature many of you have been asking for for years is finally here...the ability to add your own brand logo! 
We've made it quick and easy to add your own logo throughout your typeforms. Watch the video below to learn how you can add your logo or follow the step-by-step instructions. 
First, head over to the "Design" tab in the form builder and select "Edit" on your theme.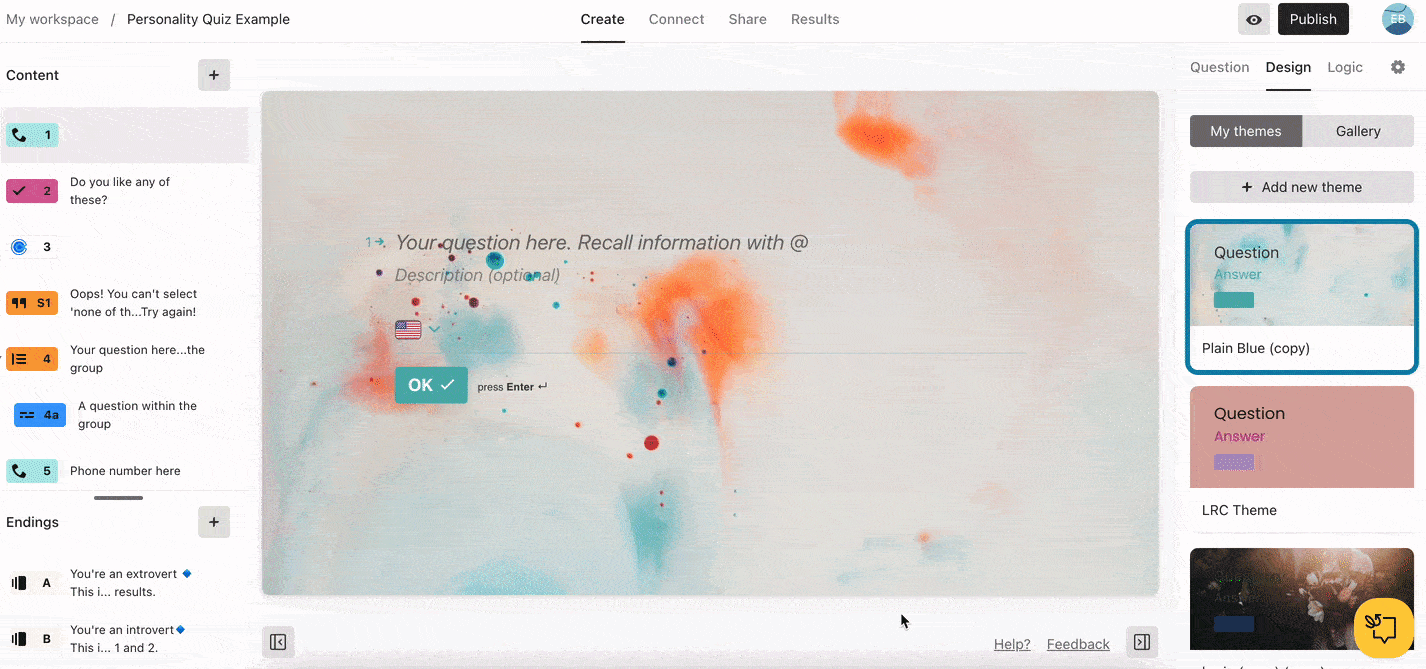 Next, click the "Add" button next to "Logo" to either upload your own logo or choose from our media selector.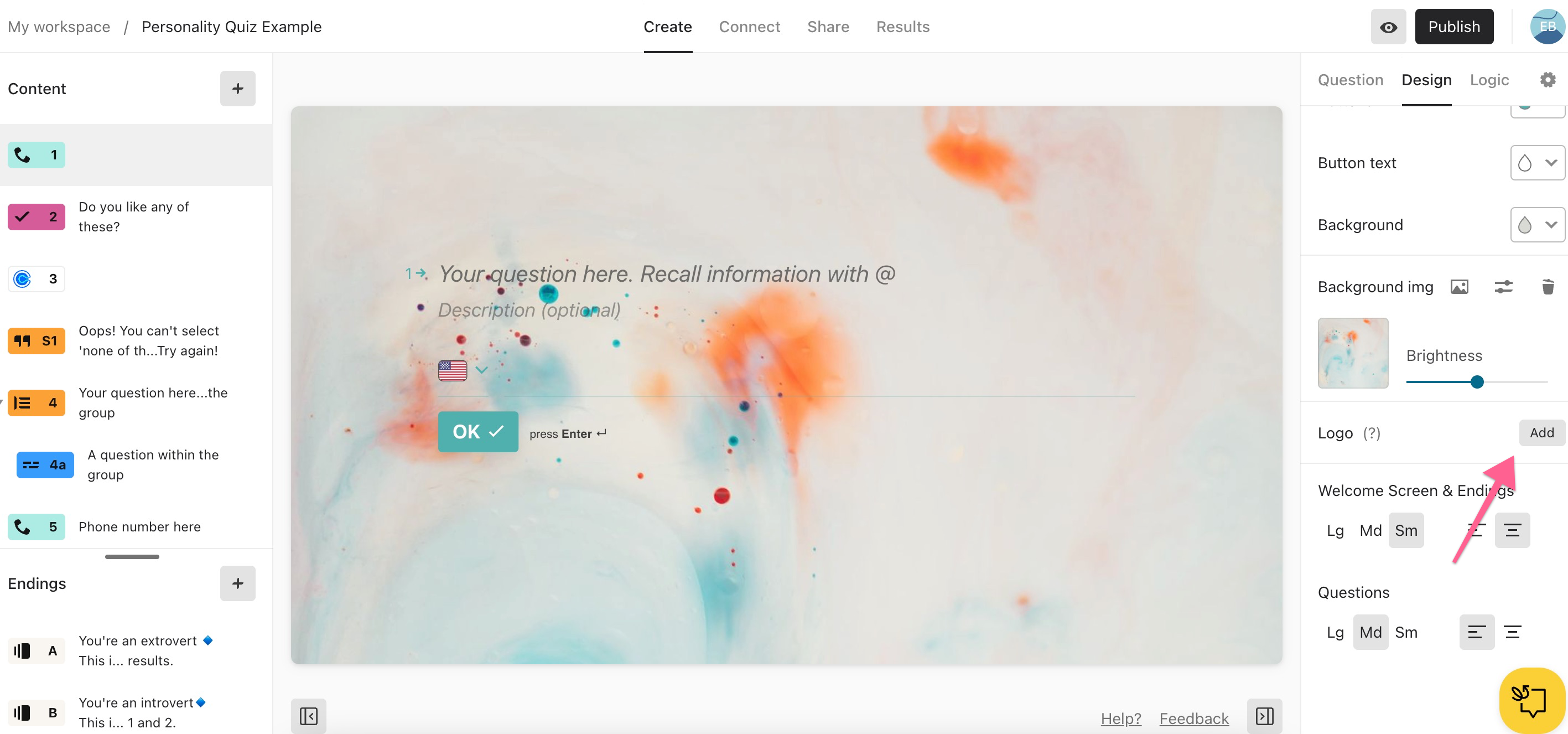 Once you've uploaded your logo, you'll see it appear on the upper-left corner of your form throughout all the questions. Wahoo!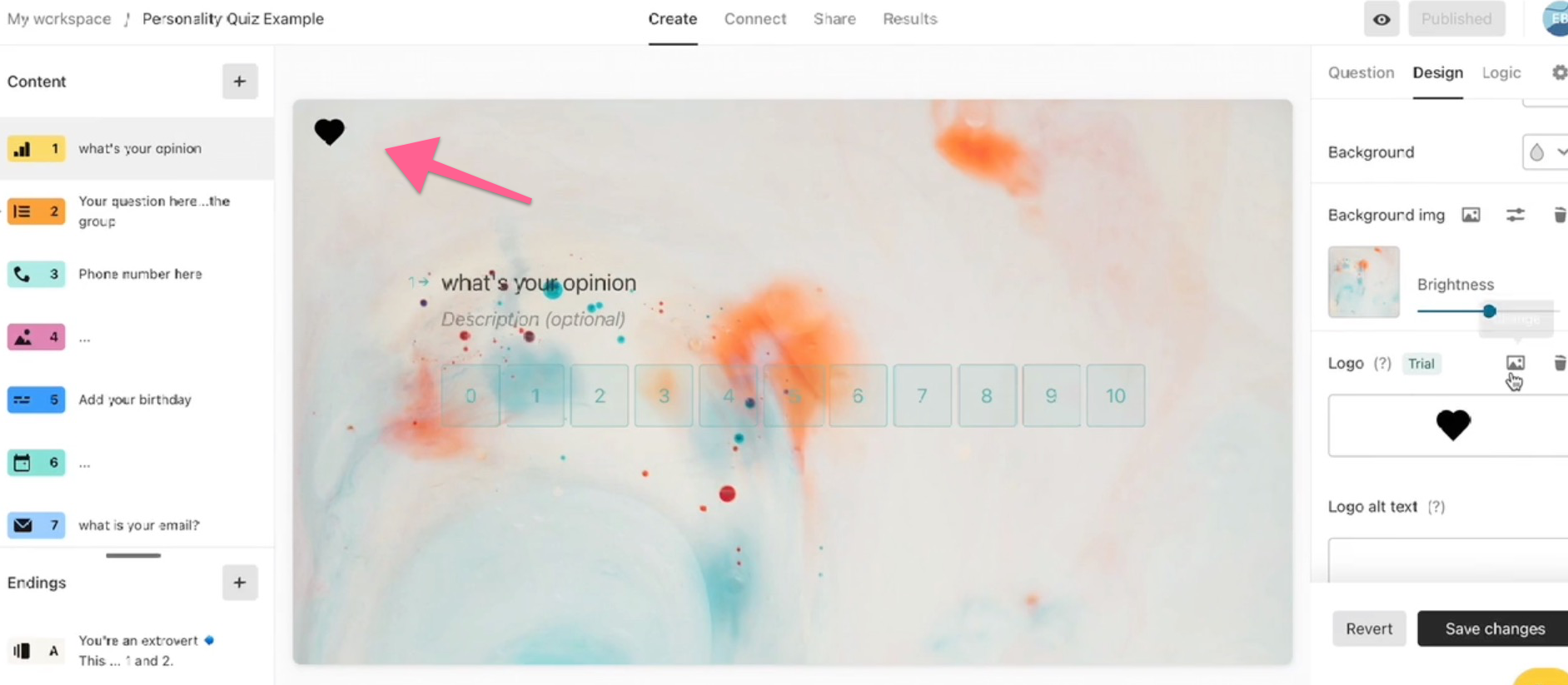 Let us know if you encounter any issues adding your logo or send any feedback our way!