Here we go, it's time for the last videoask of 2022! ⛄
December's videoask comes from Curiko, a community of people with and without disabilities. The Curiko team got in touch with us recently to tell us how much it helps their community to use a tool that offers communication via video, audio and text instead of just traditional email.
We were really excited to learn some of the different ways they've been using VideoAsk, and wanted to share some of them with our own community here.
Check out the videoask:
(Don't worry, this videoask is set to preview mode so your answers won't be submitted 🤓)
What's the use case?
This videoask is a combination of a contact form and a feedback form. You can choose whether you want to get in touch with a member of the team with your question, or if you just want to leave some feedback or talk about your experience with Curiko, you can do that too. 
Being able to choose video, audio or text really helps to encourage more people to reach out and get in touch with the team.
Where can I find it?

You'll find this particular videoask embedded on the contact page of the Curiko website: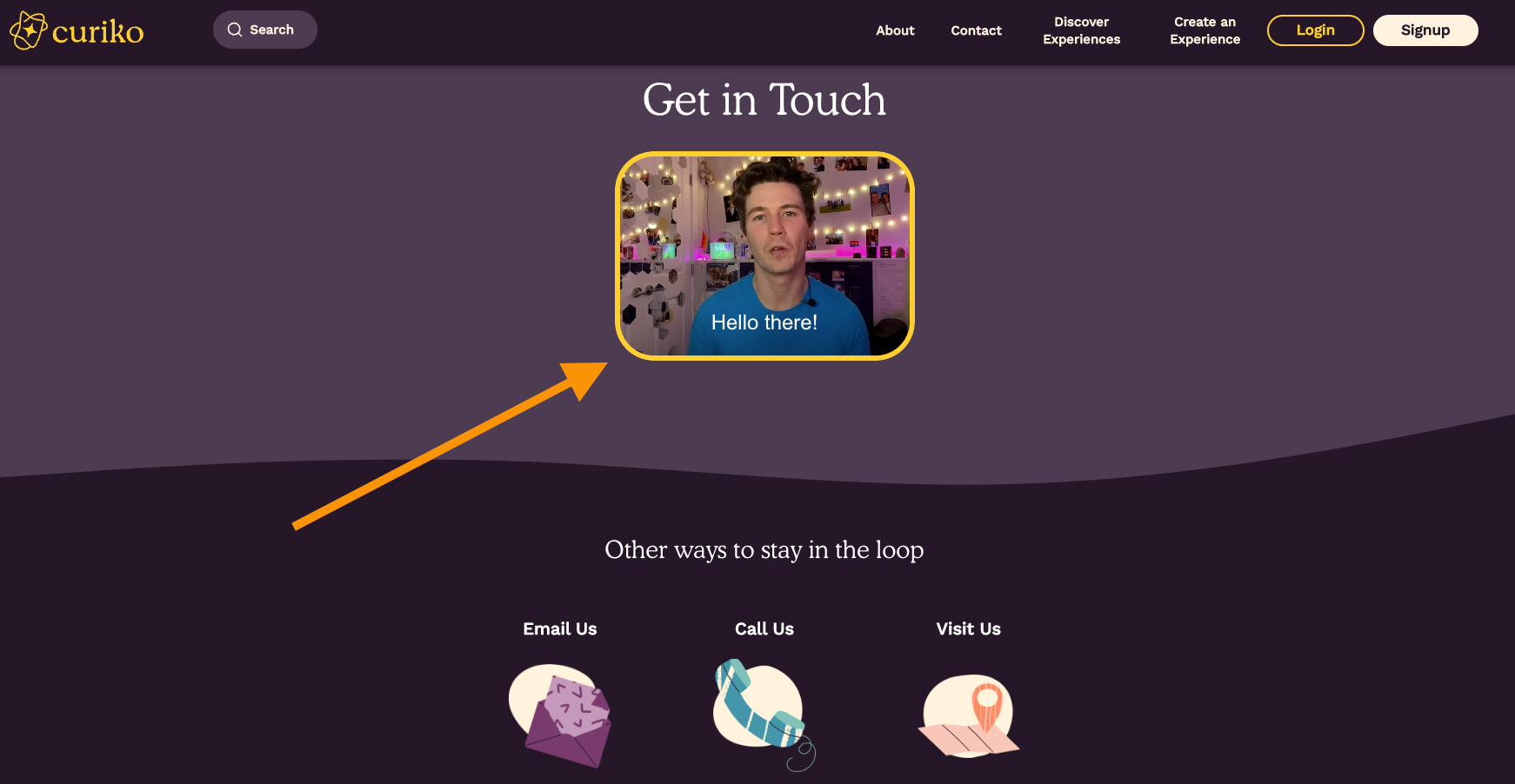 You can click on the video here to activate the widget modal: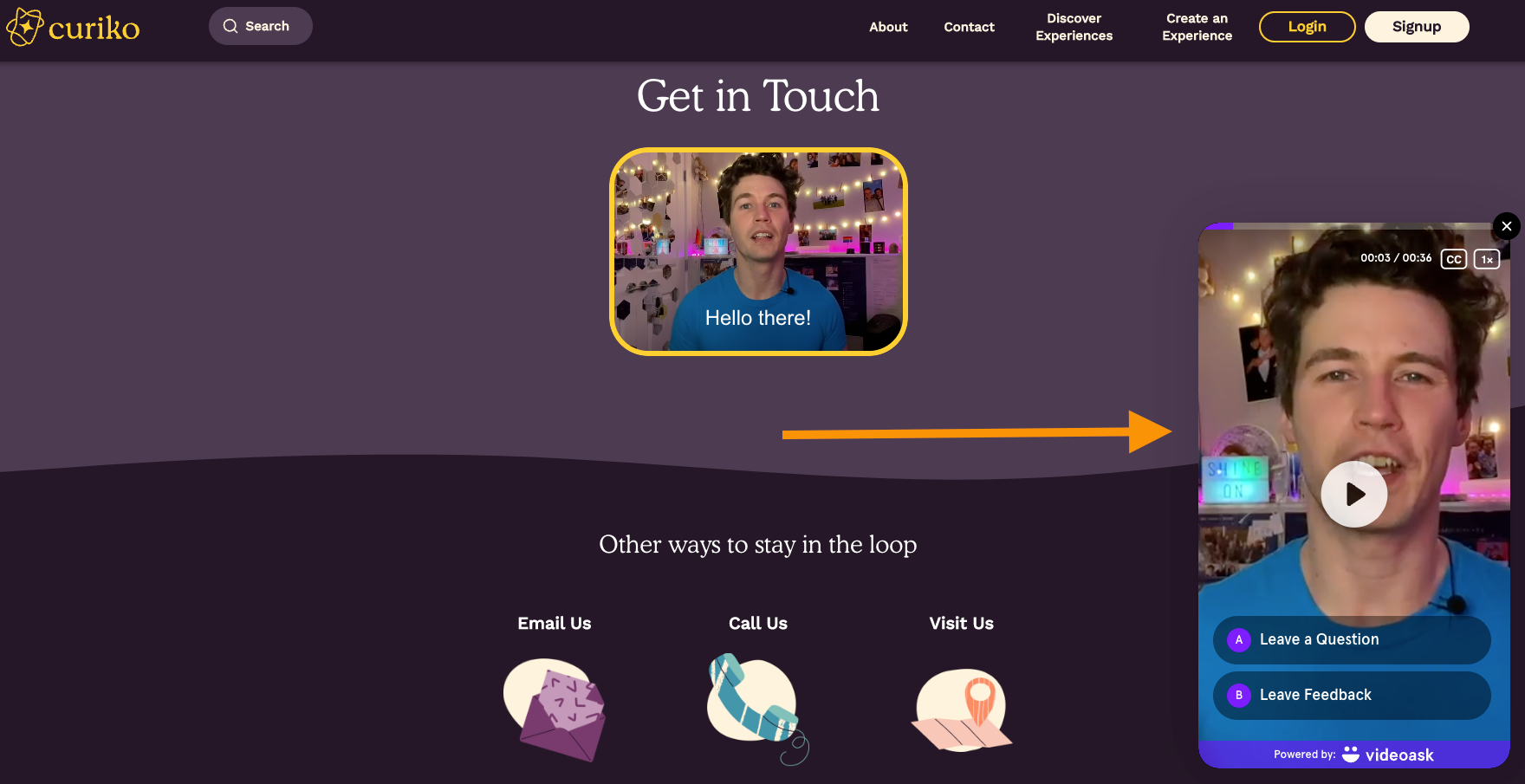 From here you can interact with the videoask.
This videoask has been built using the following features
Multiple choice answer type

Open-ended answer type

Conditional logic

Contact form
The simplicity of this videoask means respondents can easily choose between contacting the Curiko team and leaving feedback. The contact form has been activated at the end of the flow to collect contact details in-order for the team to be able to reply back to respondents.
How has VideoAsk helped Curiko?
Here's what Steph from Curiko had to say when she reached out to us about using VideoAsk:
Most of the people on the platform have intellectual disabilities, so this VideoAsk tool has been so valuable. You can see it integrated in any of the feedback forms, any of the requests for different programs.

 

One thing that I'm working on right now is actually using it as a tool for sharing updates on moderating… having a more personal resource like VideoAsk allows me to share different information on moderating, but also opens up the opportunity for feedback in different formats.
Congratulations to the team at Curiko for creating an engaging videoask that allows community members to choose how they want to communicate. We can't wait to see what you come up with next! 🎉
If you have any questions about the features used in this videoask, don't forget to drop them in the comments ⬇️
We're always on the hunt for inspiring videoasks - if you would like to be featured as a videoask of the month both here in the community and in the VideoAsk Product Digest Newsletter, send me a DM or tell us about your use case here 🙏