Hi everyone! 👋
Time for another videoask of the month, and we're dancing around the May pole with joy to share it with you! 🕺
May's videoask comes from Community member and founder of Bullet Proof Hustle, @Darnell.
Darnell reached out to us not long after he joined the Community to share how he had been using both VideoAsk and Typeform within his business. Here's what he had to say about using the two products:
What's the use case?
Darnell has created this videoask to help him with lead qualification. VideoAsk acts as a warm up for potential leads as they can get to know him before they book a consultation,  plus he's using the redirect to URL feature to share additional resources from his website to help convert tentative prospects into sure fire leads. 
Where can you find it?
The videoask has been very neatly embedded on the homepage of Darnell's website: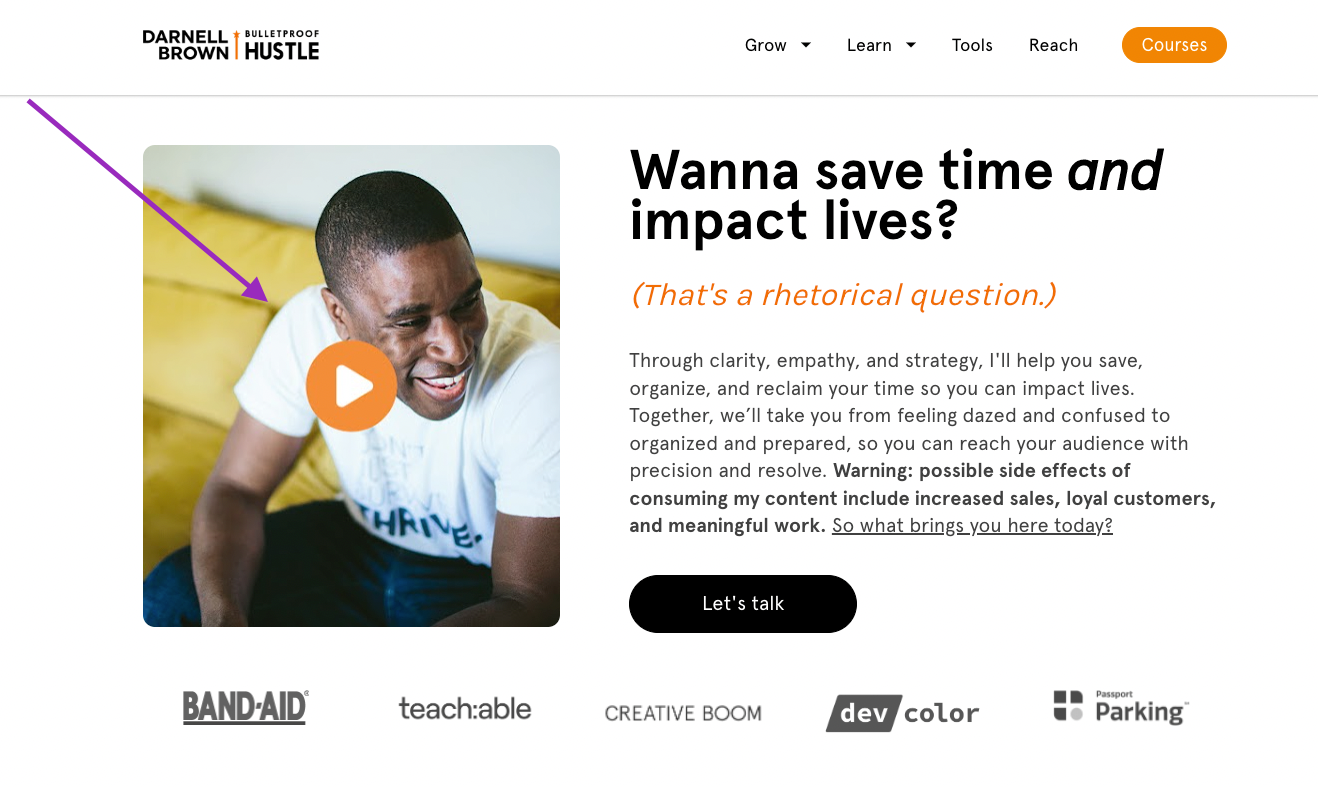 Clicking on the play button will open a modal to view and interact with the videoask. 
You'll also find the videoask embedded as a widget in the bottom right corner of the homepage: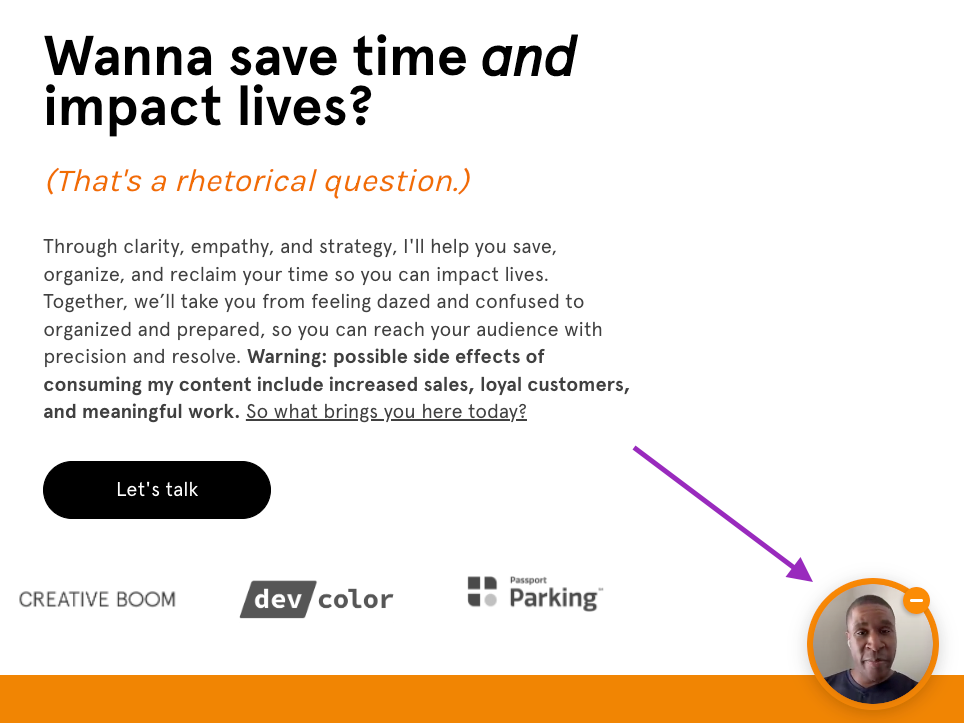 Clicking on the widget opens the modal, website visitors can choose to dismiss the widget by clicking the - on the widget, or open it and begin watching and interacting with the videoask.
This videoask has been built using the following features:
Multiple choice answer type
Conditional logic
Redirect to URL
Calendar integration
Darnell is using multiple choice and logic to create an option to Go Back, so once you've selected an option from the list, you can always go back to the start and choose a different one. 
You'll also notice there's an option to book a consultation with Darnell, VideoAsk has four different calendar integrations available including, Acuity, HubSpot Meetings, ScheduleOnce and Calendly. Darnell has integrated with Calendly which allows you to select a time in his calendar and schedule a chat. 
Congrats to @Darnell for putting together an inspiring videoask and thank you for letting us share it! 💛
If you have any questions for Darnell, or are interested in learning more about the features used in this videoask, let us know in the comments!
We're always on the hunt for inspiring videoasks - if you would like to be featured as a videoask of the month both here in the community and in the VideoAsk Product Digest Newsletter, send me a DM or tell us about your use case here 🙏