Hey everyone! We're back with another awesome videoask to share with you all ✨
 This month's videoask was created by Julia McCoy and the team at Content at Scale - a specialized AI writing platform for SEO marketers.
Check it out:
(This videoask is set to preview mode so answers won't be submitted)
What's the use case?
The team is using VideoAsk as part of their sales flow. Having the videoask embedded on their website is an eye catching and dynamic way to showcase some of the key services they offer, and helps to capture the attention of website visitors and lead them to sign up for a trial.
Where can I find it?
The videoask has been embedded as a widget on the homepage of the Content at Scale website: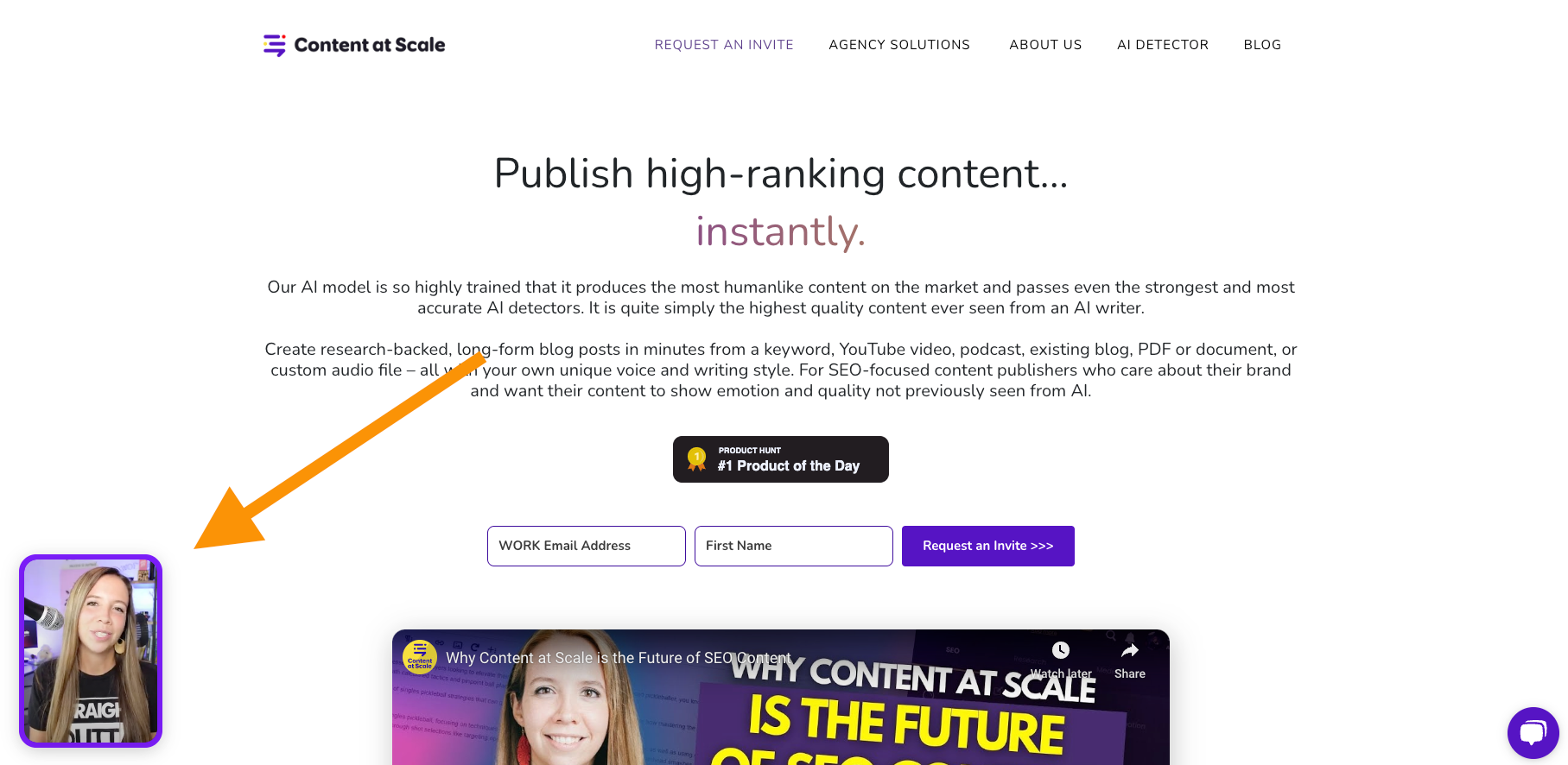 You just need to click on the widget to open the modal and begin interacting with the videoask: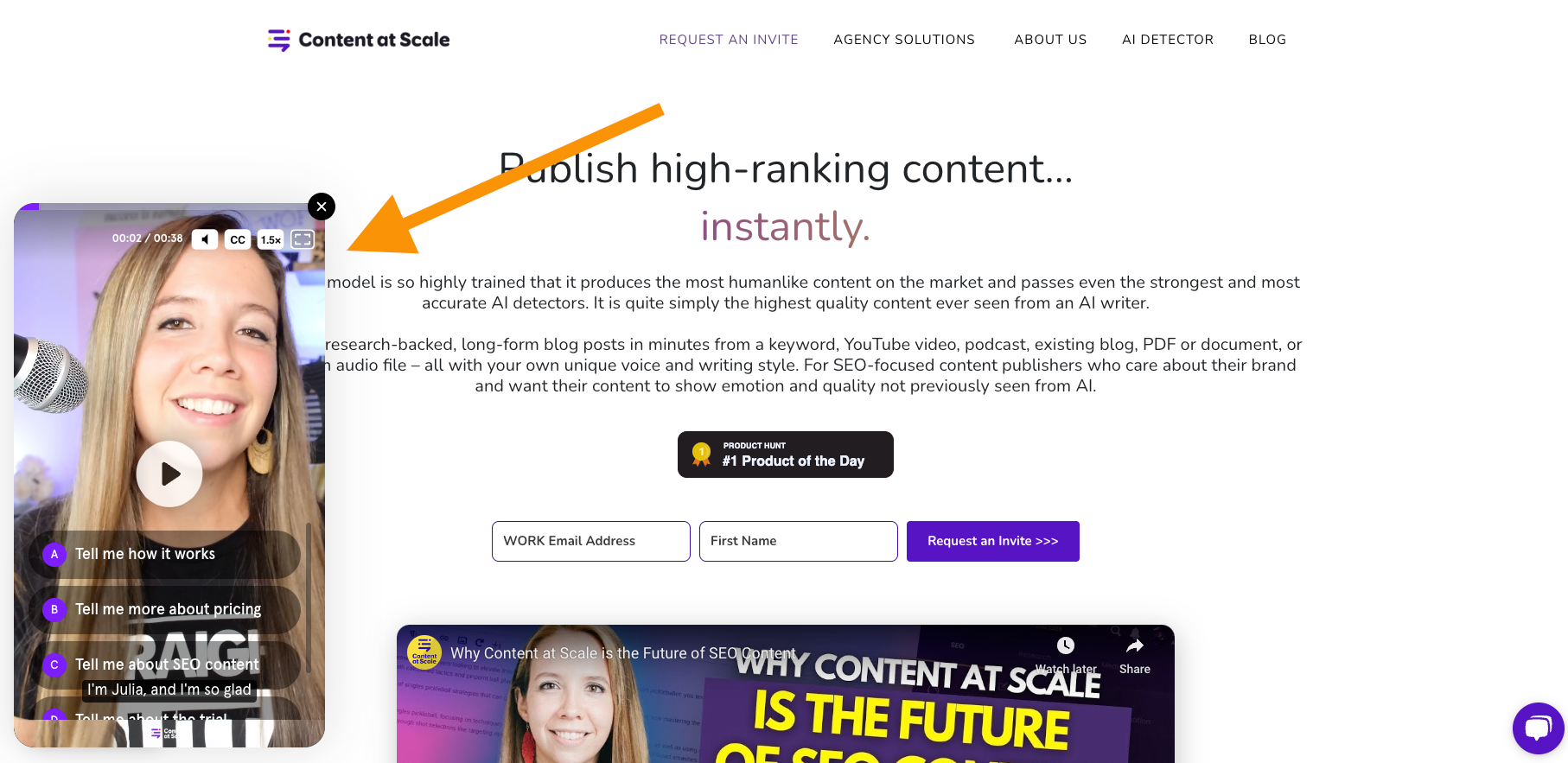 This videoask has been made using the following features
Conditional logic branches each multiple choice option to a new video, and when you are ready to sign up to a trial you get redirected to the relevant web page for more information.
You may notice that they have customized the widget. You can edit the look of your widget in the share panel before copying the code and pasting it into your website builder.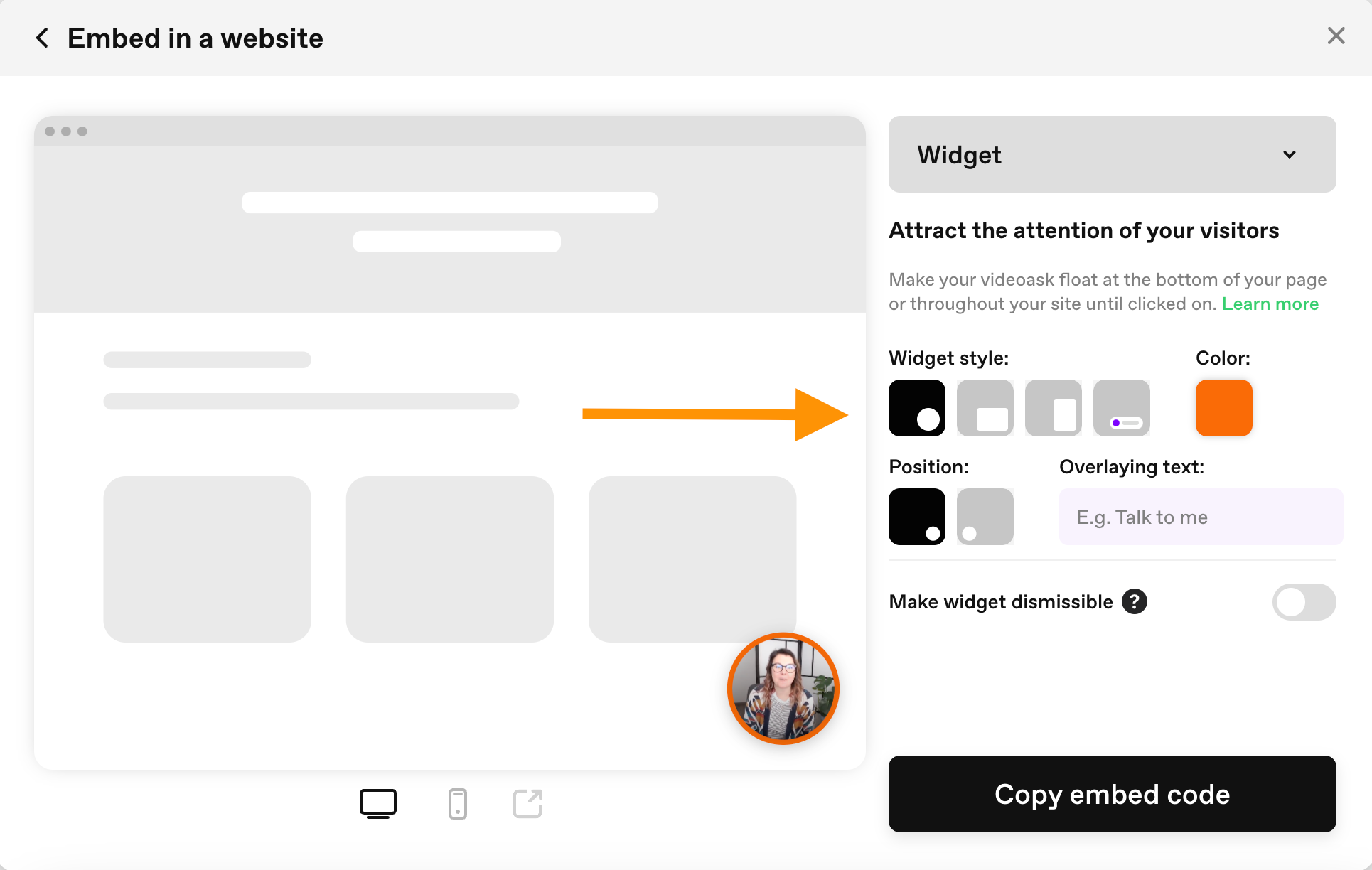 A massive thanks to the Content at Scale team for letting us share their videoask this month! 💜
If you are interested in learning more about the work they're doing, check out the website here 💫
Do you have an awesome videoask you would like to share? Send me a DM and we could be featuring you as videoask of the month very soon! 🙌