Hey Community! 
We're back putting another videoask in the spotlight – this month it comes from the creative minds of the Carbon Collective team. They've made a smart videoask to help people make smart investments in climate change companies. 🌱
Check it out:
(Don't worry, this videoask is set to preview mode, so your answers won't be submitted 🤓)
What's the use case?
This videoask is being used in the consideration stage of lead capture. It's embedded on the homepage so visitors can start learning about the company and what they offer. 
The videoask has been recorded by James Regulinski, one of the Co-Founders of Carbon Collective. It's designed to help build trust, represent the brand and to break down a subject that people might not be familiar with.
"With our VideoAsk sequences, we're able to set the precedent of being able to do video calls as a resource, and answer FAQs in a way that helps make signing up and investing in climate smart portfolios easier" - Breene Murphy, VP of Strategy & Marketing
Where can I find it?
The videoask is embedded on the homepage of the Carbon Collective website: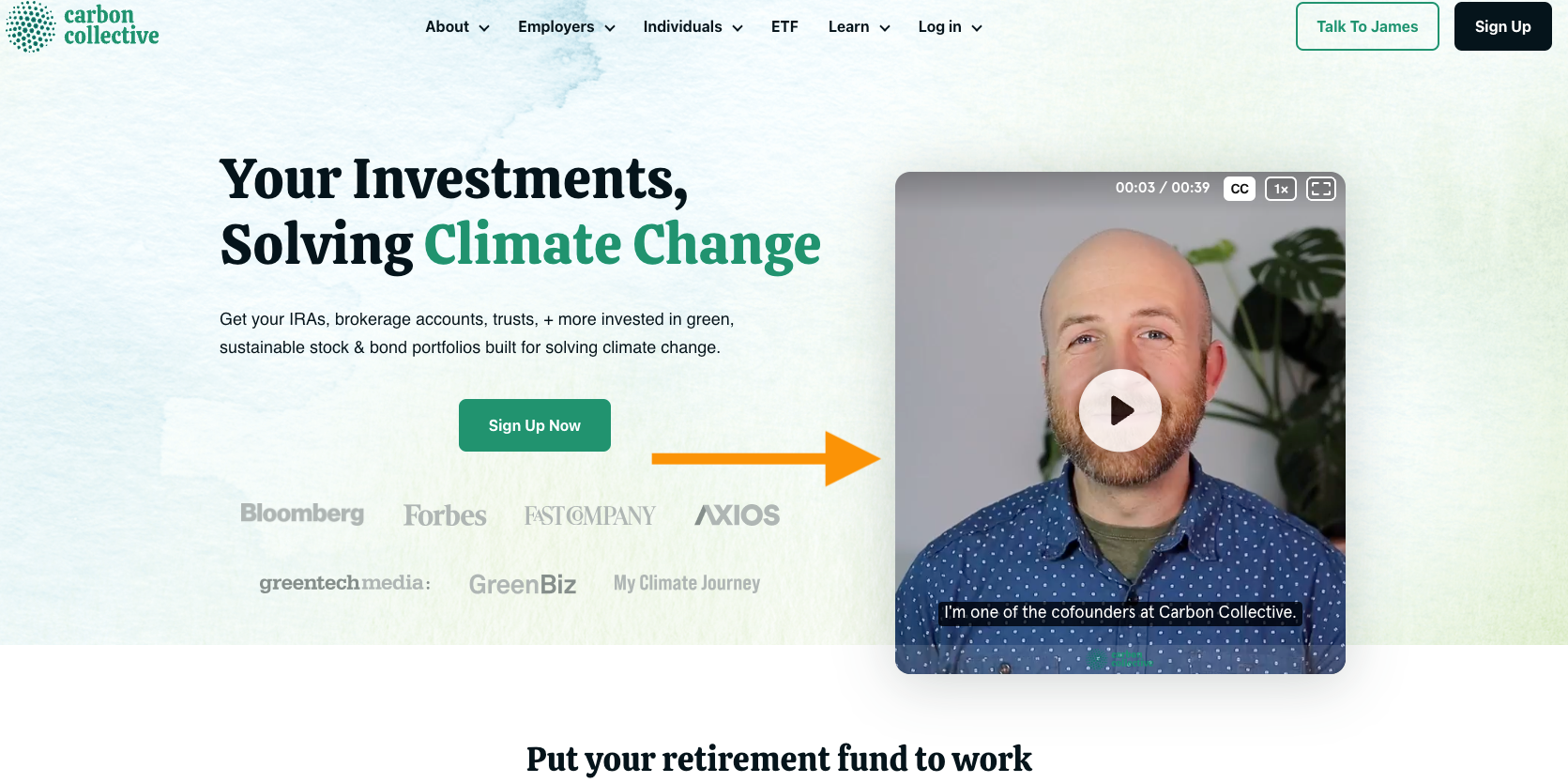 From here you can click play and start watching. You may also notice there's a Talk to James button in the top right corner, which takes you to their contact videoask where you can leave a message to start an asynchronous videoask conversation or set up a time for a live call.
This videoask has been made using the following features
The team has combined different answer types with logic to navigate between each step. The multiple choice options allow you to learn more about Carbon Collective, and once you're ready to discover more you can book in a call via the calendar integration.
They've used the oversize video button feature as a gentle prompt to pick the video option. You can toggle this on under Advanced Settings where you will also find the option to change the color and font of the videoask to match your branding and website.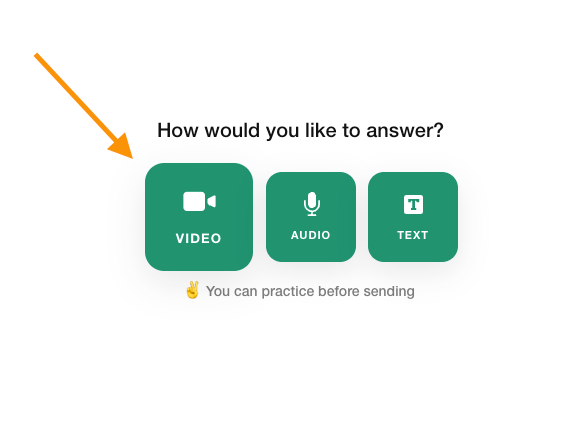 Congratulations to the Carbon Collective team for putting together an awesome videoask, and thanks so much for letting us share it! 🤩

If you'd like to learn more about Carbon Collective, head over to their website, check out the live version of the videoask and maybe even ask James a question!