Hey Community 👋 it's time for Septembers' videoask of the month!
Founder and investor, Arnaud Huvelin, recently shared on LinkedIn how he's been switching up conversations thanks to VideoAsk. 
He is asking founders to pitch their startup for investment via a videoask which helps him to save time and eliminate pointless meetings while still having informative conversations with founders.
What's the use case?
The videoask is being used to collect leads - in Arnaud's case the leads are startup founders looking for investors. Arnaud is able to quickly determine which startups will be a good fit via asynchronous video conversation rather than needing to find time to jump on a live call with each applicant.
Where can I find it?
Arnaud is currently sharing the videoask link via his LinkedIn and TikTok profiles, but he plans to branch out into other social media channels to widen his audience.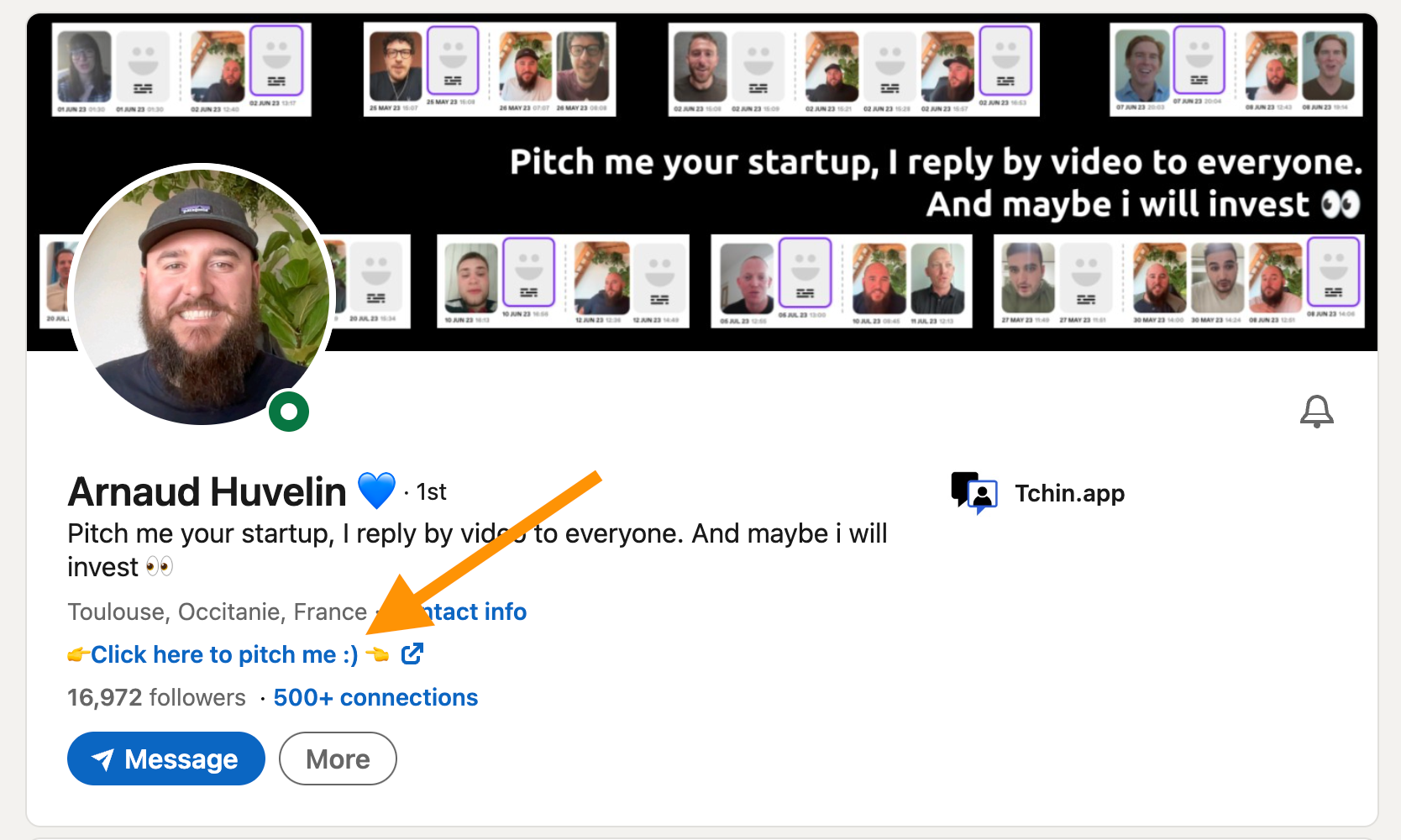 Arnaud is finding that not only is he saving time collecting pitches via VideoAsk, he's also getting some great reactions from people as they discover the tool and enjoy the convenience of being able to reply at any time.
This videoask has been made using the following features

This is a nice and simple two-step videoask. You'll notice each step uses the open ended answer type, but Arnaud has toggled on video only for the first step and text only for the second step. This forces people to respond to the videoask in a specific way so Arnaud collects the information that he needs first time.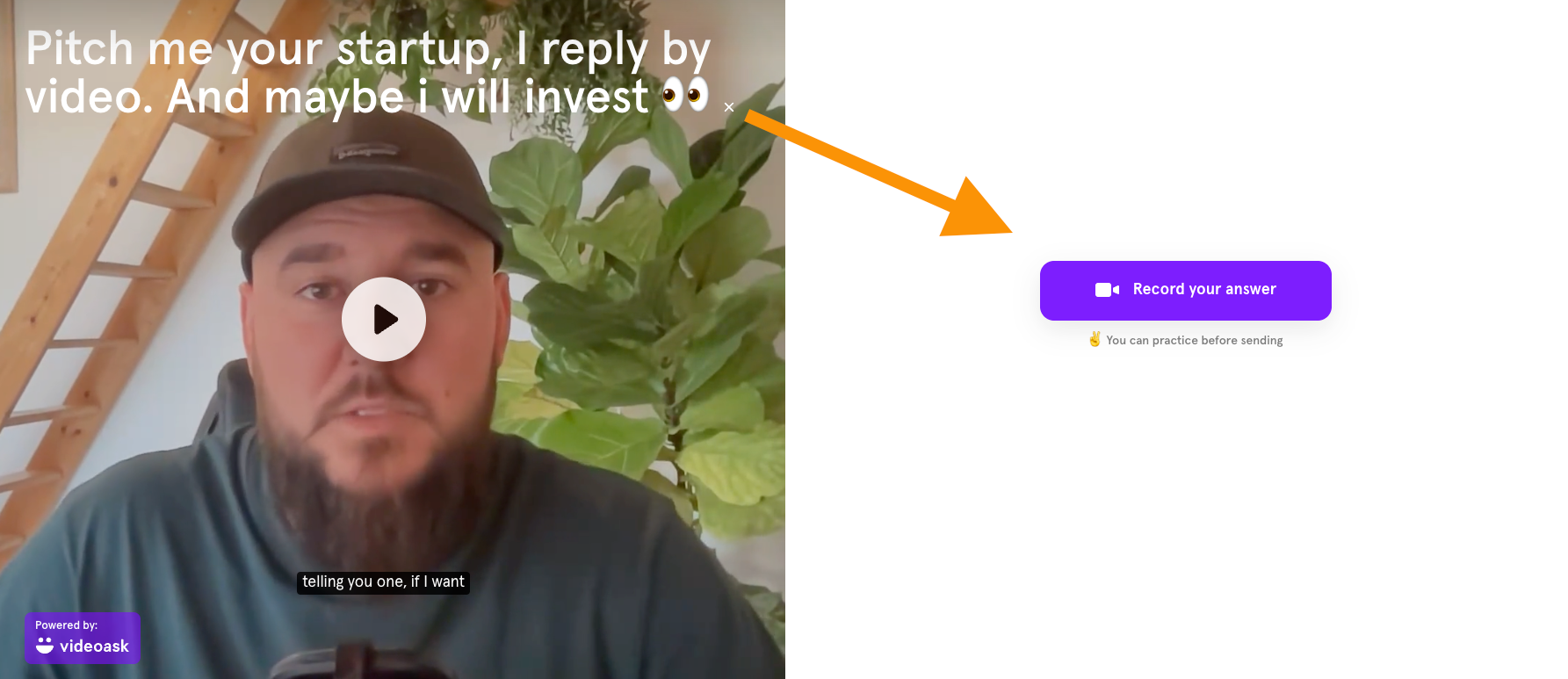 The redirect at the end of the videoask takes you to Tchin.app which is a new startup community that Arnaud has built to connect founders from around the world - if you're interested in joining or learning more click here 🌎

A massive thank you to Arnaud for letting us share this videoask with our Community! 🧡

Note: This videoask is no longer live so we've had to remove the example for now 😢 but we hope you still find Arnaud's use case inspiring!
Do you have an awesome videoask you would like to share? Send me a DM and we could be featuring you as videoask of the month very soon! 🙌