Hey everyone! Summer's here 🌞 and we're cranking up the temperature with some hot off the press VideoAsk updates! 
Reply with audio
Up until now, as a creator we've only had the option to reply to respondents using video. Now you can just as easily send them a quick audio message, so you can keep the conversation going even if you're not camera ready! 
📹 Let's take a look at how it works:
Manually add contacts to VideoAsk
After the success of importing your Typeform contacts to your VideoAsk account you can now manually add a contact into your Contacts list! 
Simply head to your Contacts list and click on the Add button: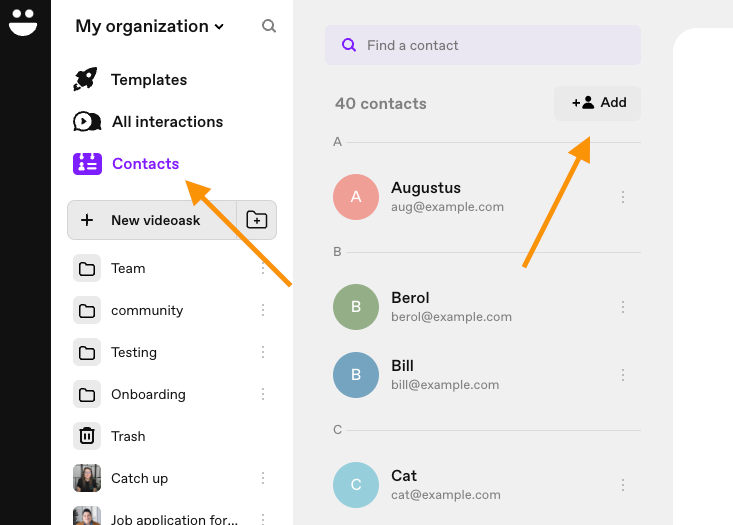 From here you can enter the Name, Email and Phone Number (email address is the only required field at this stage)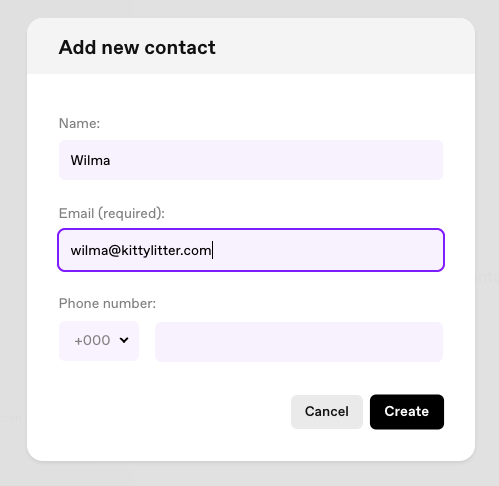 Once they're in your contacts list you can kick off a conversation by sending them a direct video message!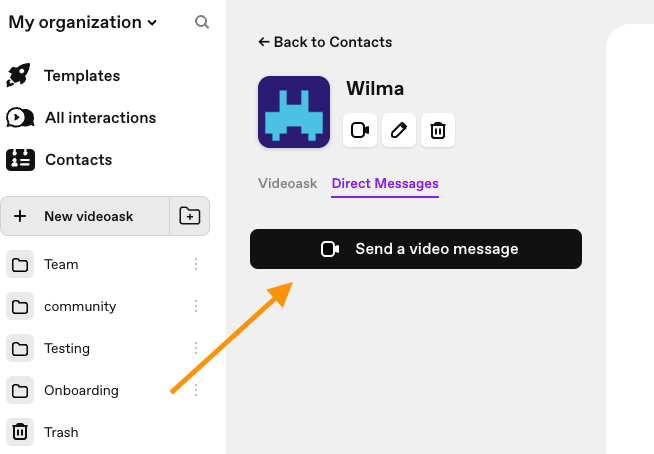 Template gallery improvements
We've been making some changes to our template gallery over the past few months. If you're new to VideoAsk or looking for some inspiration you can now visit the new and improved Templates section within your account where you'll find categorized videoask templates – each with a description and overview of the features used.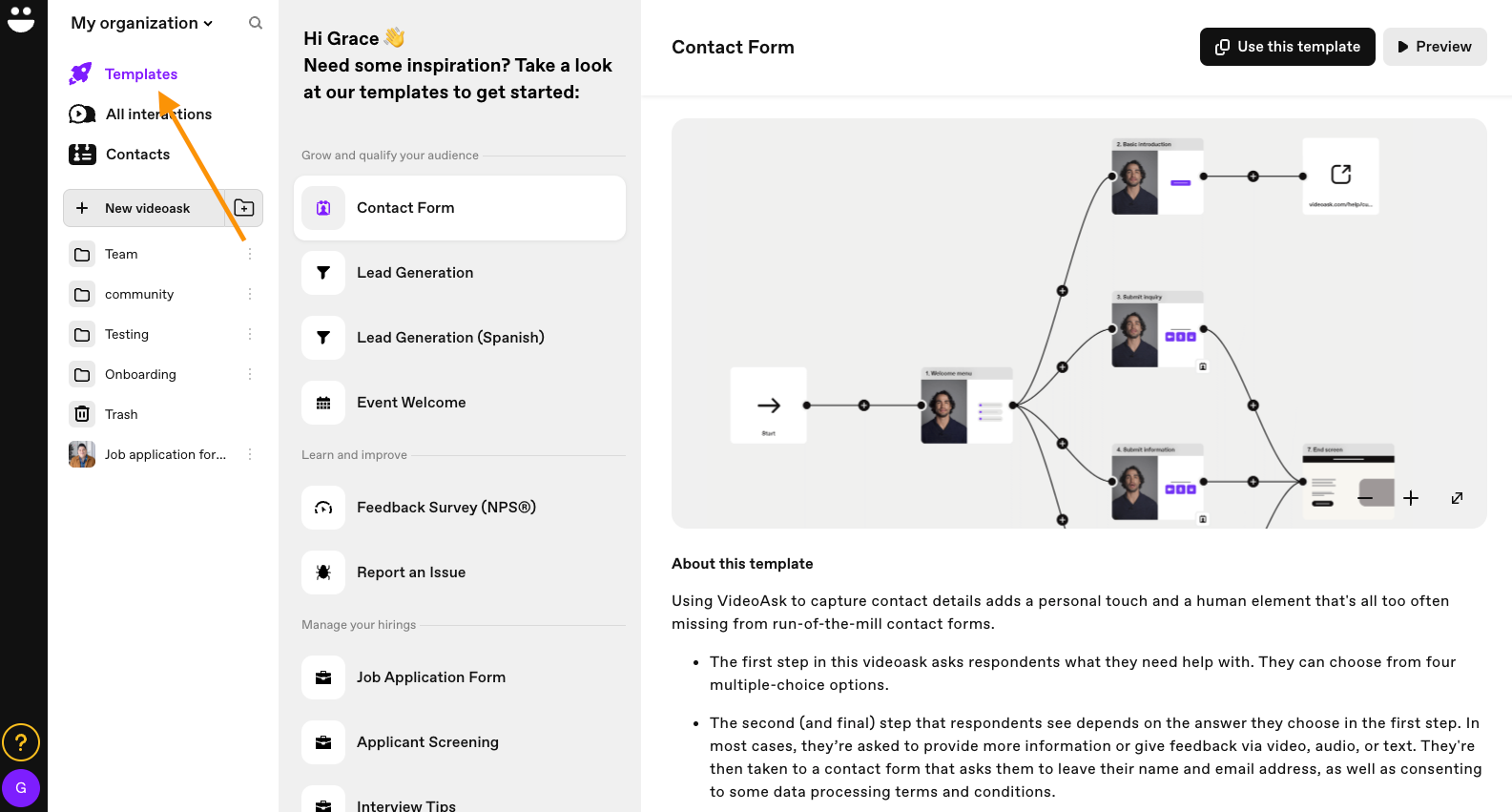 You can preview the videoask before choosing to download it. Once you've picked something that best matches your use case, hit the use this template button to begin editing it.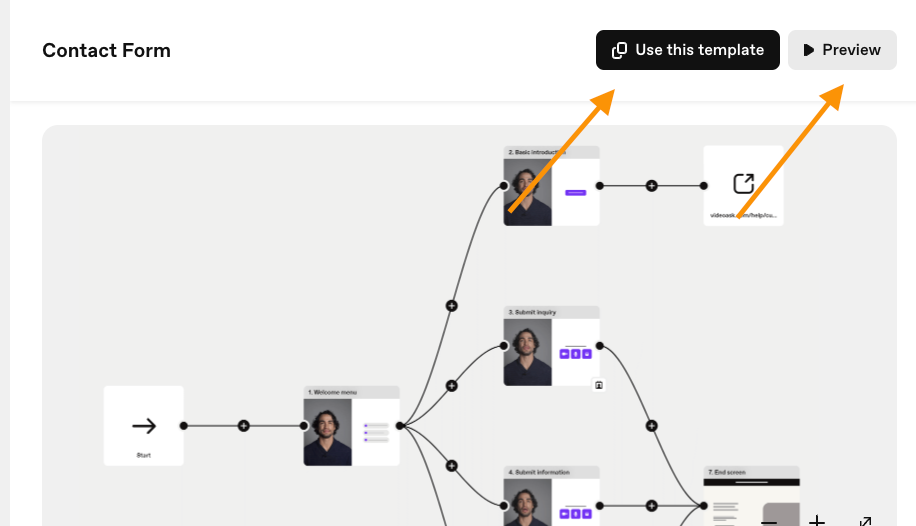 Don't forget to replace our videos with ones that are personal to you 😉
Let us know what you think of the latest VideoAsk updates in the comments below! 
Don't forget to check out July's videoask of the month which features wedding photographer, From the Daisies, who used VideoAsk for an exclusive sign up form 📸
🤳 Do you have any feedback for the VideoAsk product team? We'd love to hear from you, check out the post here to get in touch 🗣