Hi there,
In a form with several multiple-choice questions, I have several long text-related answers. For further processing I need to get the order of the choosen answer in the list (1, 2, 3 … or A, B, C, … ) instead of the text of the answer itself.
Any idea? Thanks.
Best answer by Paulo 14 September 2021, 03:55
Hi @Jesus! This is from a fellow user.
Maybe there's a better way to do it, but from the top of my head, I would create text variables for each question and replace the text with the answer (A, B, C...) using Advanced logic like the images below. This way you can write in each variable (E.g. variable q1 for the first question, q2 for the second question, etc) the values for the answers (q1=A, q2=C...) and generate reports, notidicatios, etc.
But I have a feeling there's a easier way to acomplish the same result. @john.desborough help!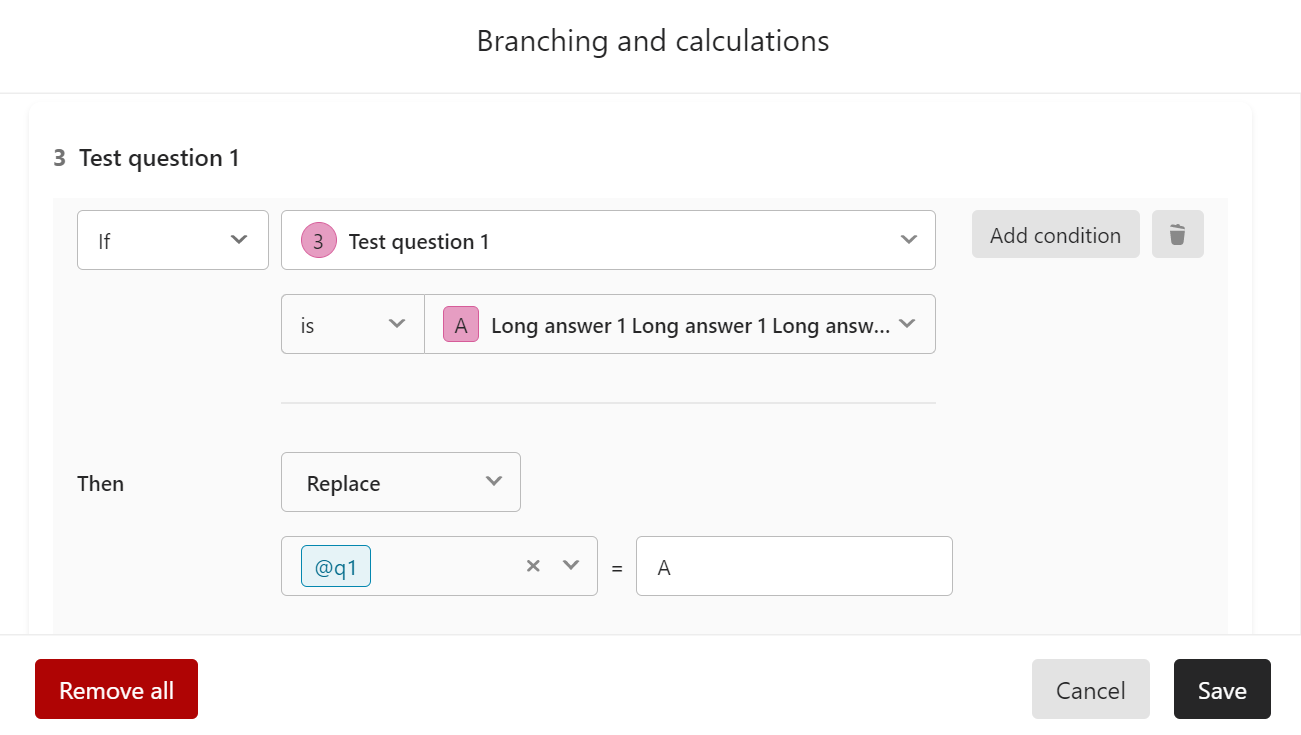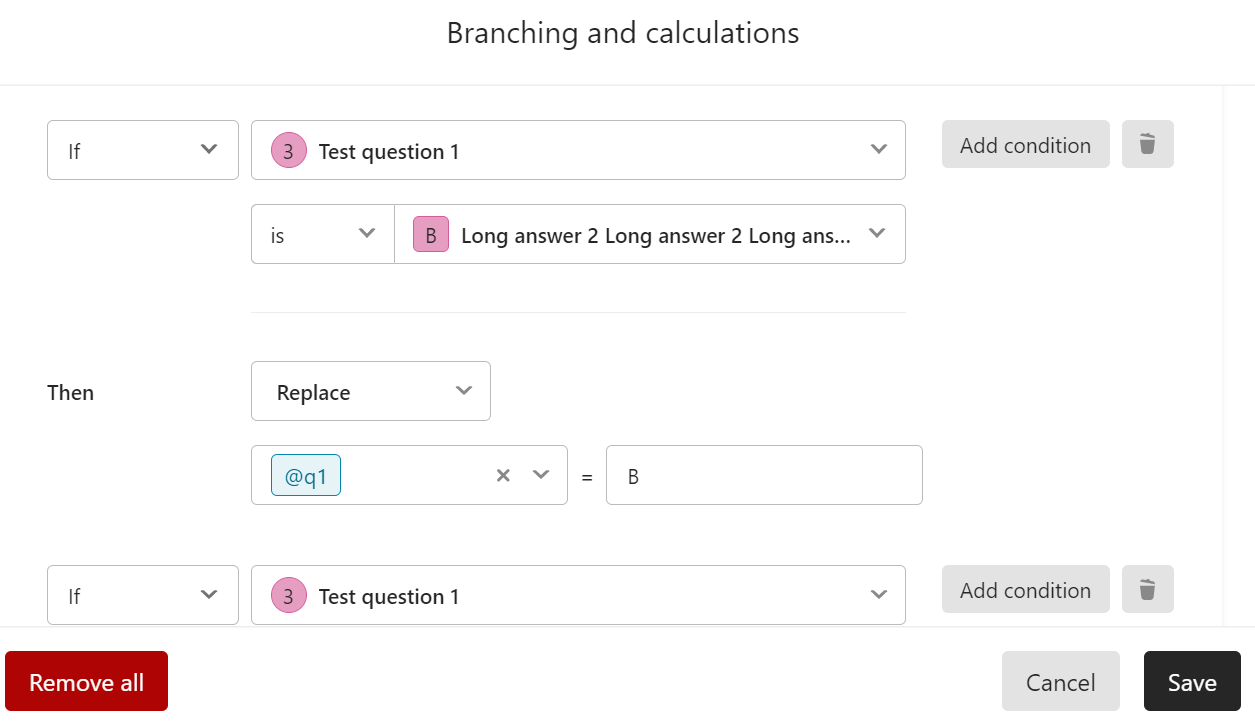 View original