Hi all,
I've made a rather complex Typeform which uses Branching and calculations to move the user through the form.
I tried setting it up as an Outcome quiz initially, but there were simply too many possible end results and pathways to reach them that I couldn't figure out how to make it work. (I'm also new to Typeform!)
So I've set it up as a form that only used Branching, thinking that would work for me.
However, because of this I am now unable to view what results my respondents chose: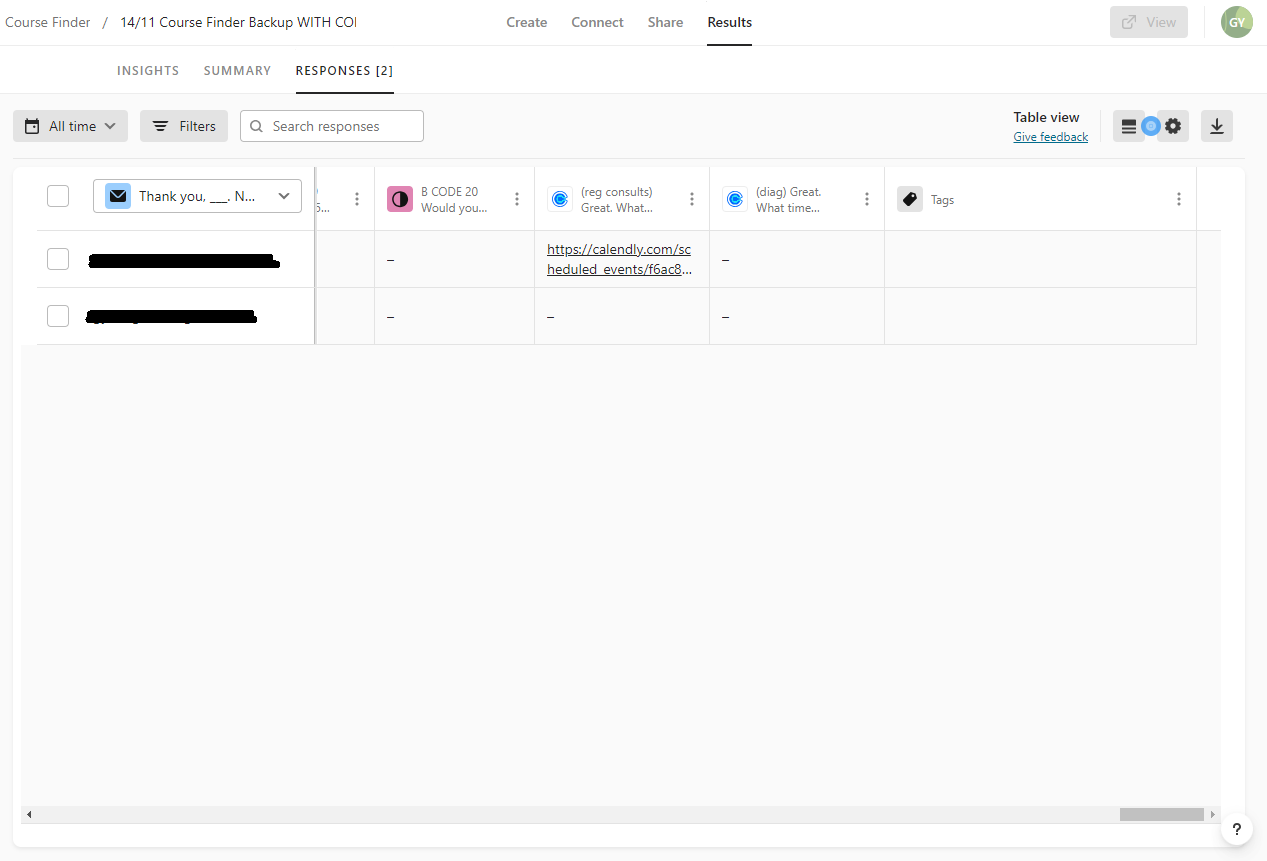 This is my current view on the Responses page.
I need to be able to see which ending my respondents reach at the end of the Typeform. I've tried exporting the file to Google Sheets but the information is also missing from there.
Is there any way to view this without changing the Typeform to include Outcomes logic?
Thanks in advance for your help.
Best answer by john.desborough 20 November 2023, 19:58
View original