I have a customer service survey set up with 8 1-5 scoreable ranking questions, similar to an NPS style survey. In my generated report I am given an average score per question which is great, but is there any way to average all of the averages together and get a grand total score?
Ex: If the results to my 8 questions are:
4.0
4.1
3.3
3.3
4.1
4.0
3.8
4.0
My total is 30.6, I can divide by 8 and get 3.825 = 3.8 as my all in average. Is there anyway to display the 3.8 as part of the summary report?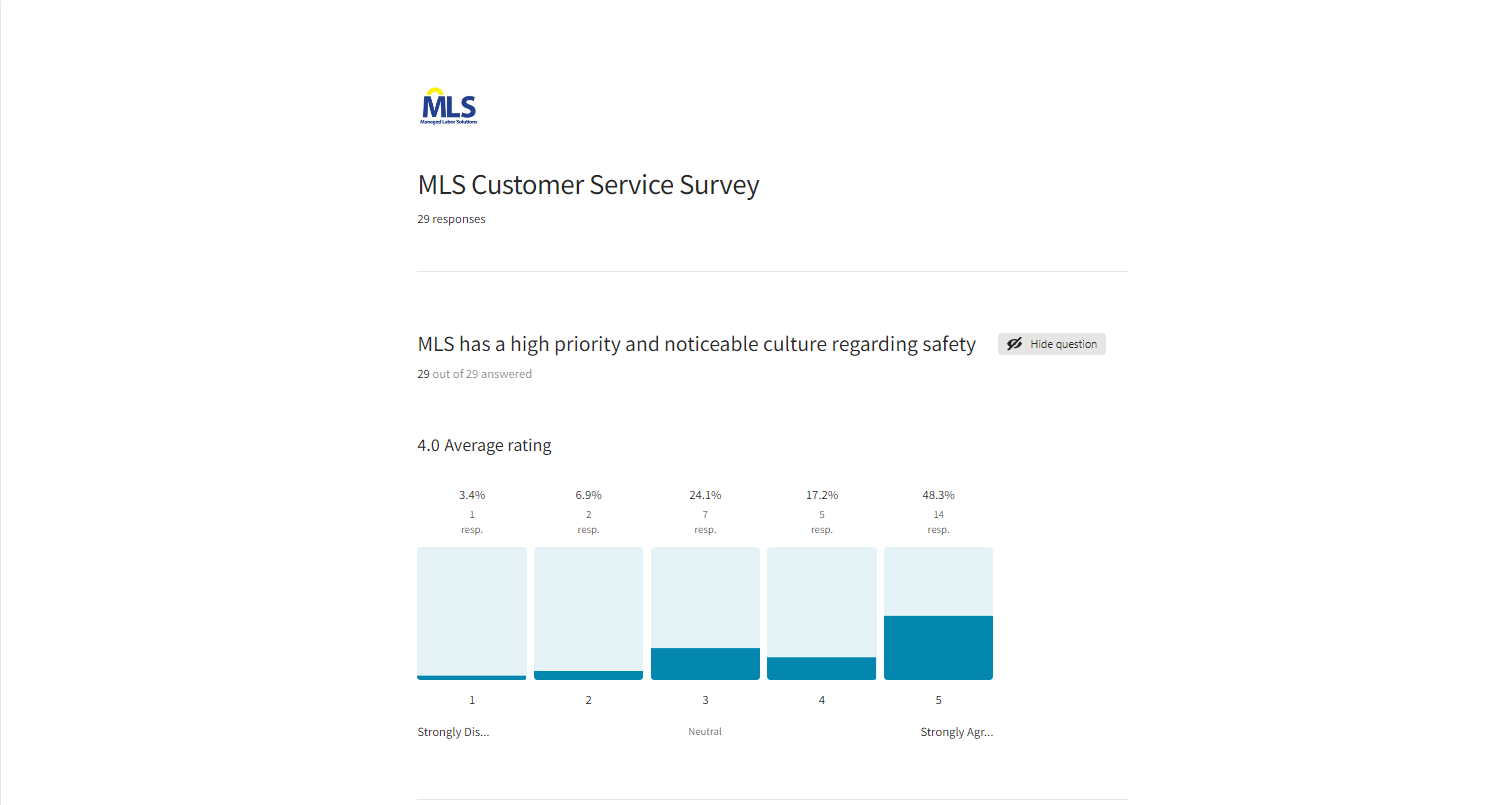 Best answer by john.desborough 3 February 2023, 00:05
View original