Hello !
I'm getting difficulties to use the results of my ranking question in Excel :/
I don't know how can I recreate the results shown in the summary (I need to for a school project).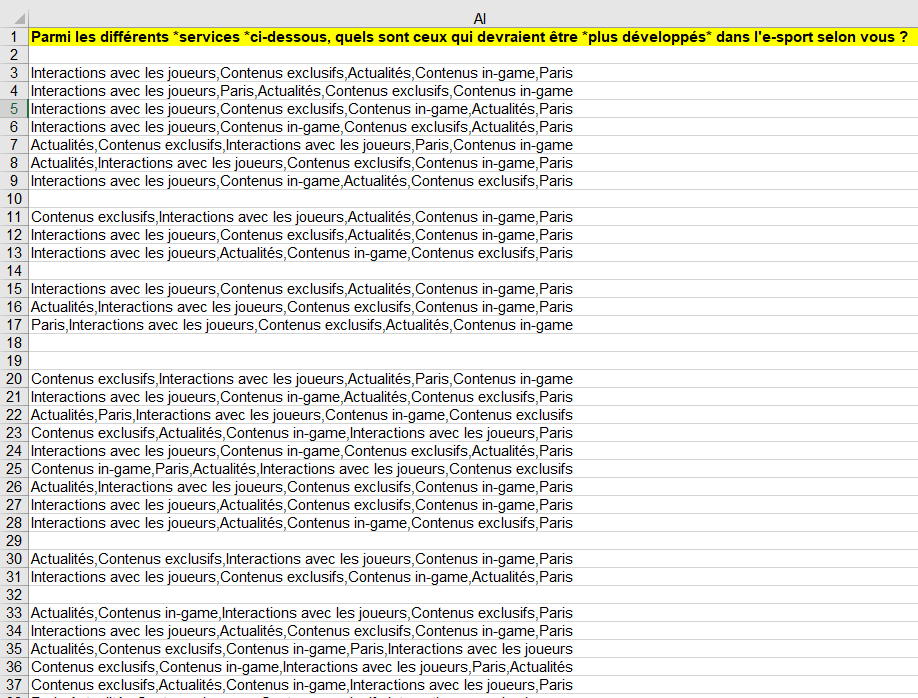 Should I divide it in several columns, separated by "," ?
But then again it doesn't work because I need to take into account two things:
The fact that every text will be replaced by a number 1-2-3-4-5 (that I can manage)
The fact that every number is also an order of importance (the fact that the response 4 is in the first column makes it the first most important one : 1).
I have zero idea of how can I code or replace the latter, or even combine it with the first series of number.
I'm also using SPSS as a way to calculate averages, etc. for the project.
Any (quick) help for a student in need please ? :)
Thanks !