How do you do this???
I have a form that I have closed, but everytime I go to view the results it says that the report is private…
I am trying to export a report for a form that I have closed. I dont understand why this function is blocked?
The Help Center article does not have any of the information about this that it claims to.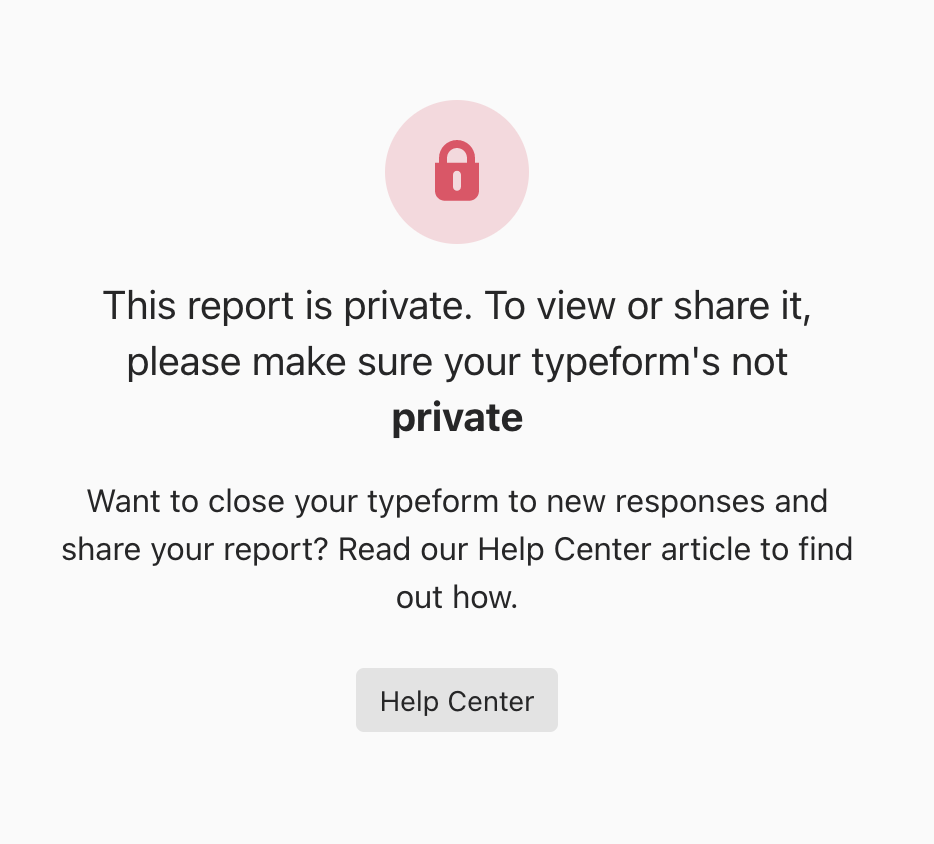 Is there no way to export a report unless your form is not private? because this makes no sense.
Best answer by john.desborough 17 September 2021, 04:00
View original