I can't pull up the report on my typeform. I was a paying subscriber for many months but now I am on the free version because the subscription fee is too high. I need to access my old data in the generated report form but no longer lets me because it is private. But I am logged in. Trying to change the settings of the typeform survey are grayed out.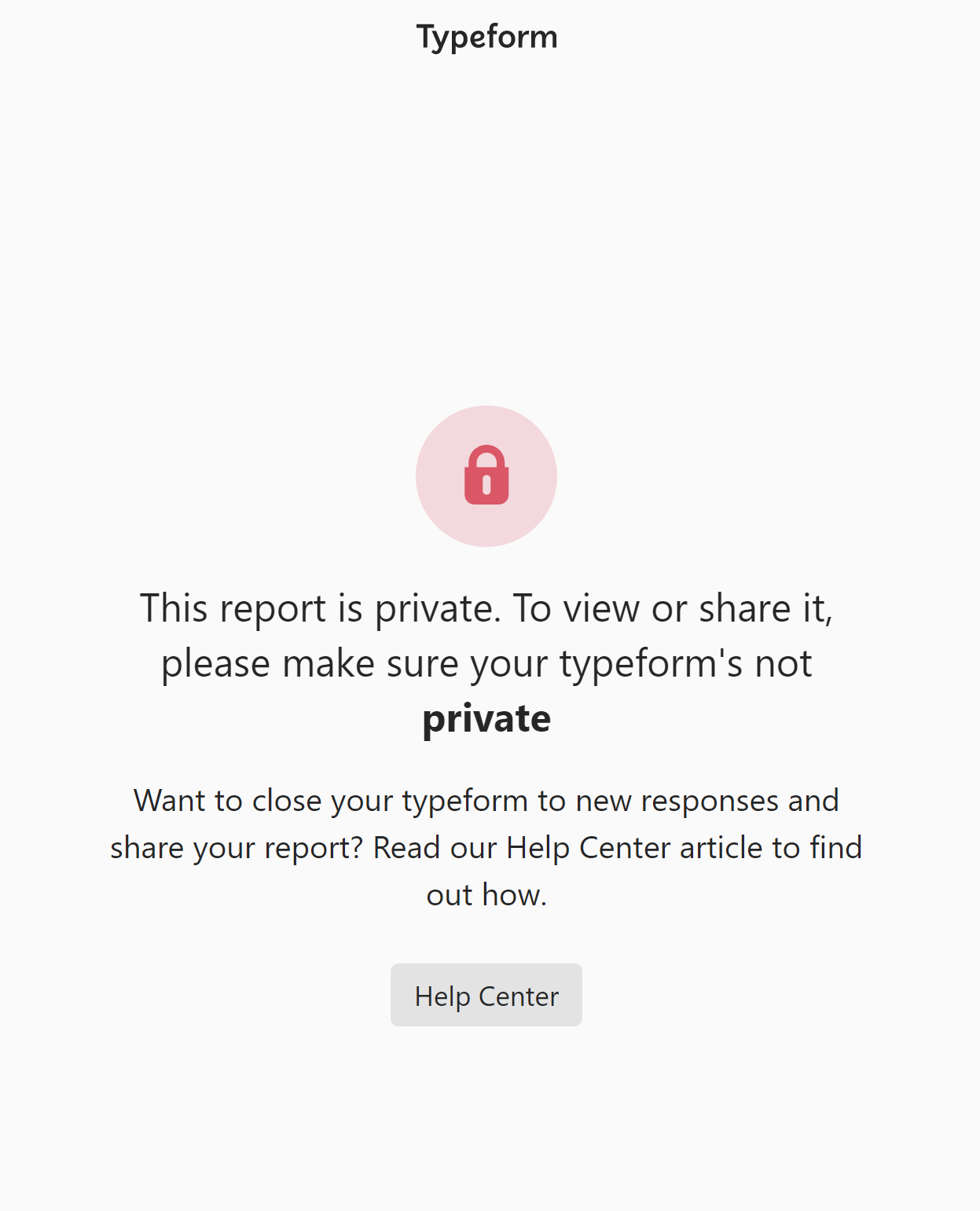 Best answer by Liz 8 June 2021, 23:51
Hi @alina Thanks for stopping by the community. 
If you downgraded or cancelled your plan and there are features on the form that require a paid plan, you cannot access your reports since the form is in Private mode. If you still want to generate a report, you'll have to remove paid features from your typeform first.
I hope this helps, but let me know if you have any other questions.
View original