Hello! Hope you can help a newbie… I've asked survey participants to rank 8 items, and I can clearly see the results of the ranking 1-8 in the left column. I assume that this is the ranking score that I was after. The average is provided for each ranking on the right. The average starts smaller for the most highly ranked response, and grows larger towards the lowest ranked response. My naive question is this: what is the relationship between the ranking and the average? Also, when these values on the average are very close together, say for the #1 and #2 my instinct is to call these a tie for the ranking. Can you recommend a formula to declare the statistical significance (or not) of the spread?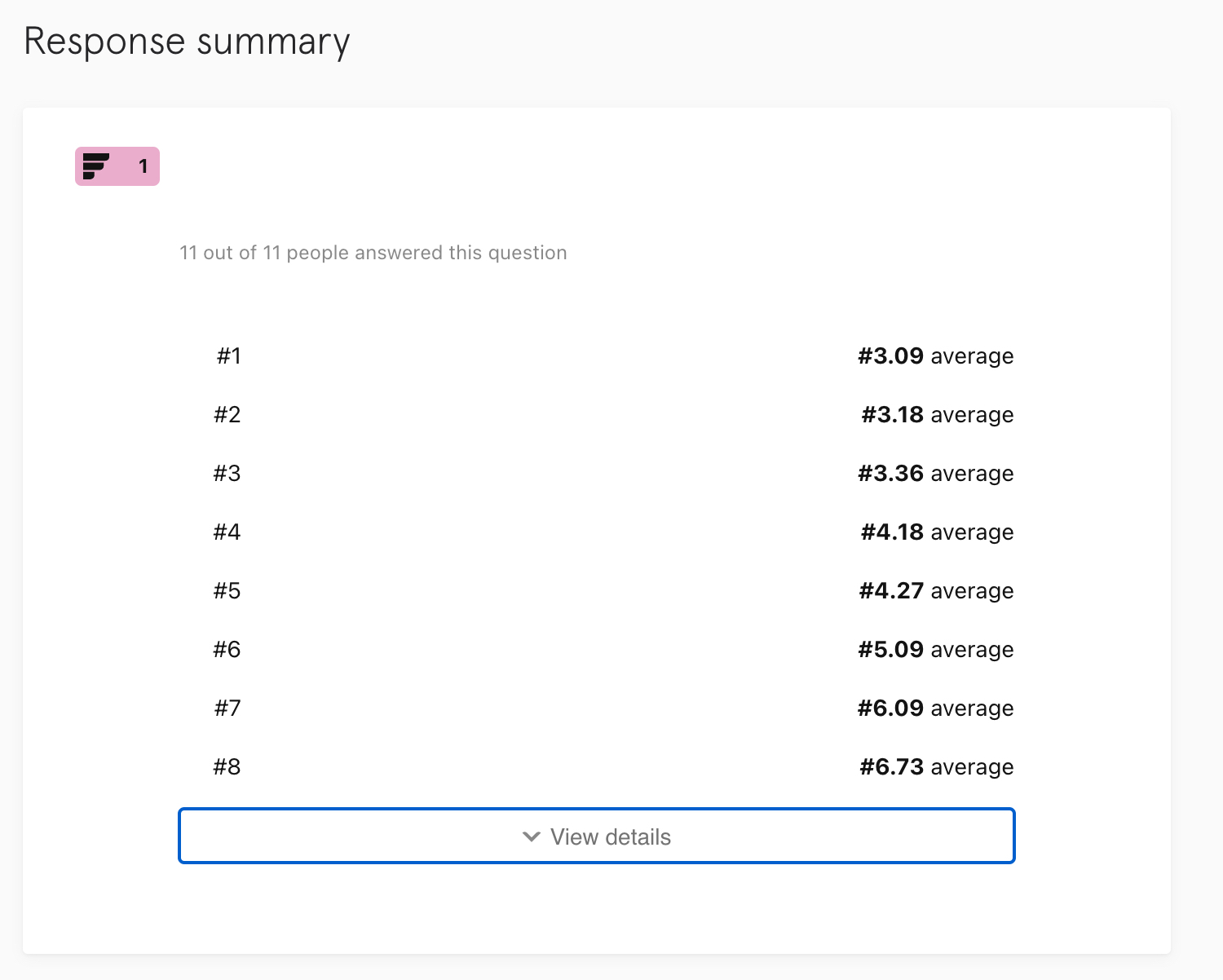 The individual results caused some confusion for me too. Here is a screen shot of the first response. Sorry in advance for the naive question (maybe a lack of coffee!) but what does this represent? Unlike najla's example, my results don't seem to support the ranking?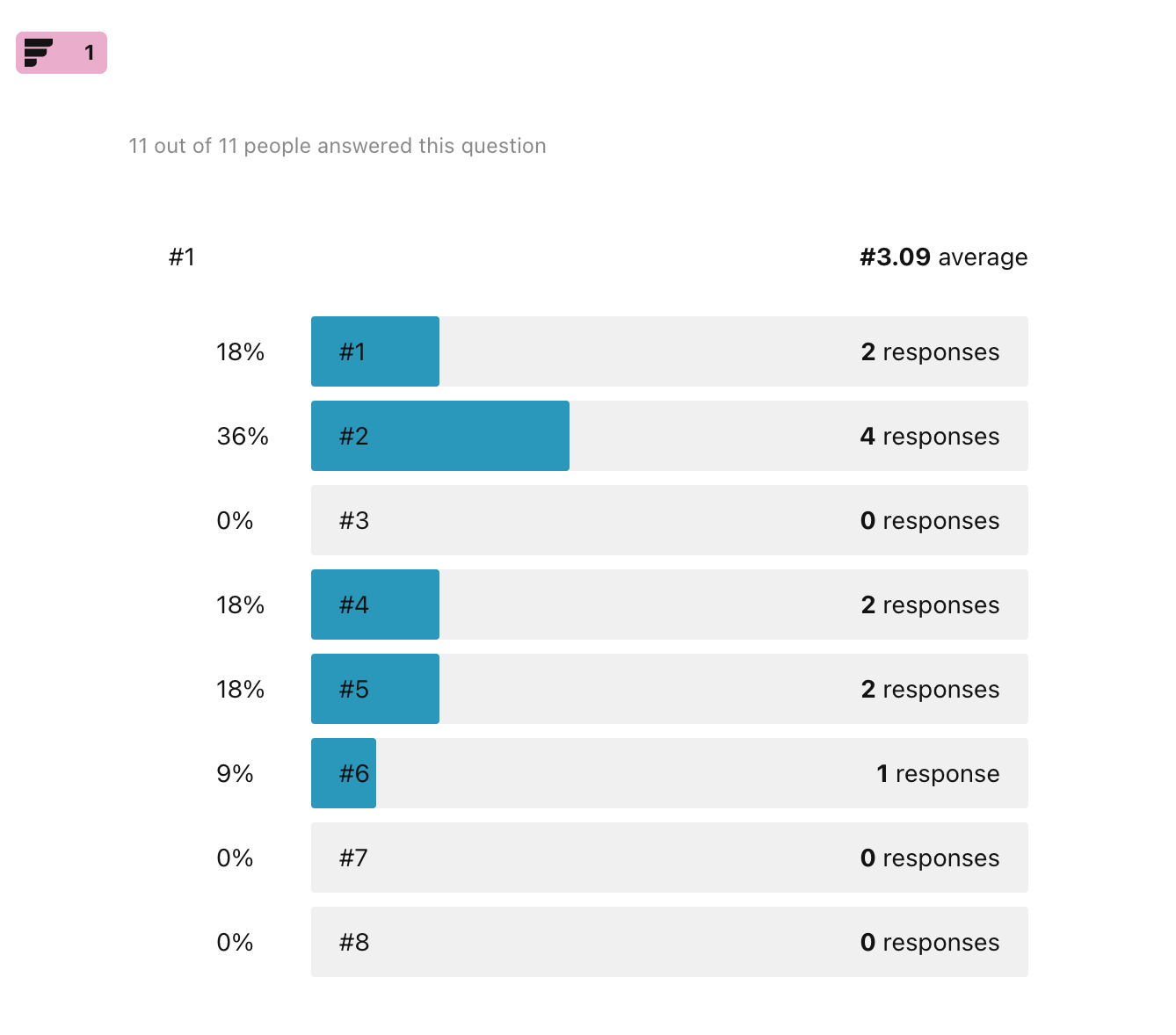 THANK YOU for helping me better understand these results.