Update - 31/10/22 - Winners revealed!
We now have our Halloween contest winners! Congratulations to @john.desborough  for his devilishly well designed entry, which wins the prize for best overall typeform 🏆 The judges loved the various different avenues this horror tale took and were impressed with the way the scary imagery was woven into the story.
Second prize goes to @derekresults for his spine-curdling tale of a road trip gone bad. The panel really dug the originality of the story and the vivid way in which it was told 🏅
Well done both, we hope you enjoy your prizes!


Stephen King is the ruler of chiller novels, John Carpenter mastered the craft of horror movies, Edgar Allan Poe penned the most petrifying poems. But no one has yet conquered the scariest story structure of them all…the terrifying typeform!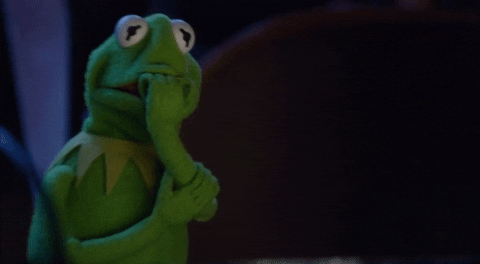 Now's your chance to put your storytelling talents to the test and create a spooky typeform – for the chance to win a free Typeform business plan, plus a (g)host of terrific runner-up prizes. 
 
How to enter
Simply build a hauntingly fun typeform and share it in this post for your chance to win. To make things even easier for you we've conjured up some inspiration and guidelines that will help you in your quest to build your masterpiece. Here's what you need to do:
Create a Halloween-themed typeform. It could be a chilling choose-your-own adventure tale, a ghoulish quiz, a horror-theme, a monster poll – wherever your imagination dares to go. Pro tip

: You can make use of the

image library

in Typeform to search for monstrous graphics and add them directly to your typeform–  or upload your own images!


 


 
Come back to this page and post your typeform in the comments below. You can embed it by clicking the three dots button, choosing "Embed media" and pasting the link to your typeform.
 


 
Our panel of judges from the Typeform Community team will pick the best and prizes will be awarded for the following categories:

- The spookiest: best overall typeform - Typeform Business plan winner
- Most impressive logic - mystery prize
- Most creative concept - mystery prize
- The one that makes us say, "I might have to sleep with my lights on tonight..." - mystery prize.
The closing date for entries is 30th October 2022, and we'll publish details of the winners here on 31 October (we'll send you a DM if you're a winner to collect your details). We'll also showcase the winning entrants on Typeform's social media channels so the world can see just how warped your minds are 👹

You can check out the contest terms and conditions here.
Want some examples of spooky typeforms? These might help get your creative juices oozing:
 
Insure the Box's Halloween Quiz - a monstrously fun quiz built by a car insurance company that determines if you're an angel or a demon behind the wheel

The Octopus -@cpeak5000 's creepy choose-your-adventure story, as featured in this episode of Workspace Invaders

Brain munchers - here's another interactive tale, forged in the mangled mind of Typeform's resident storyteller@timarlestig. Click here to install it in your own Workspace as a template to get you started with your own creation.
​​​​​​
If you're pretty new to building typeforms then check out the introductory guide here, and visit our Help Center for more information. Good luck!!!