Hi, 
I have a problem with ´other´ and jumping to the wrong follow-up question.
 
It starts with a question 14 How much do you agree with: I feel comfortable giving feedback to my colleagues.
If the rating is equal or greater than 6 they will move to a follow up question where they can pick reasons for being comfortable (question 15).

If it is equal or lower than 5 they will move to question 16 where they can select reasons for not being comfortable.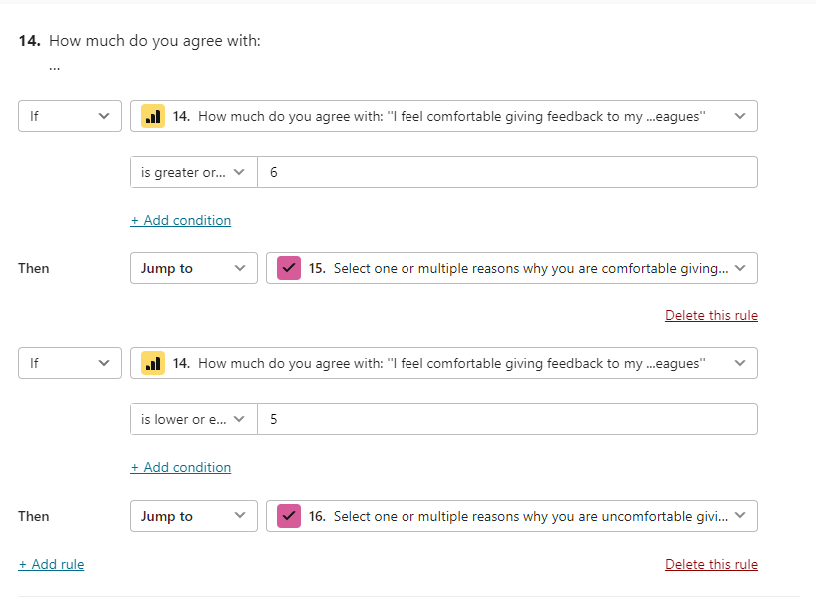 Imagine I rate question 14 with a 8….. I nicely go to the follow up question where i can select reasons for being comfortable.

However, if I then choose for 'Other' i move to the next question >>> 'select reasons why you are uncomfortable'. This is not correct. It should move to a completely new question (17).
See my screenshot below. Can someone tell why it is not jumping to question 17 but to question 16 instead?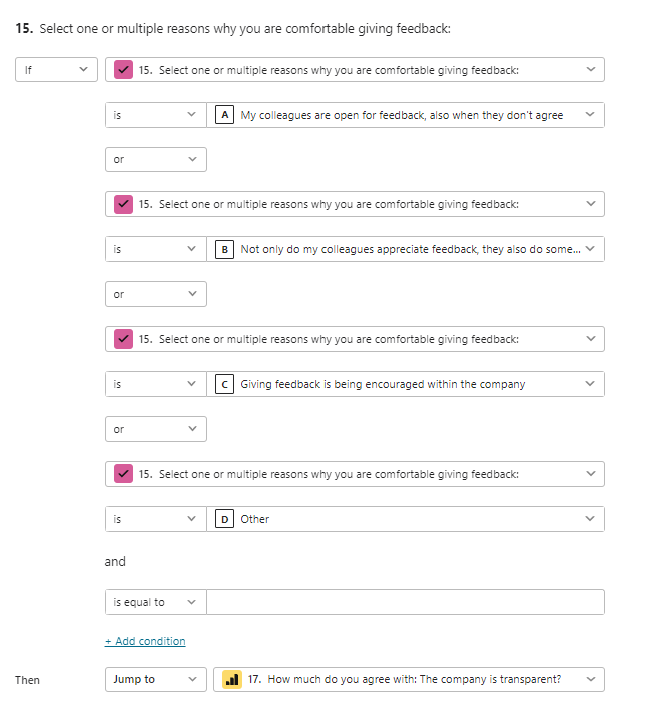 Best answer by john.desborough 25 April 2022, 17:20
View original