Hello!
I created a typeform using a free account and it seems to work like I want, but today I paid for the Professional plan and I have noticed that the design and structure of the web/builder has changed and I can't find where the simple logic settings are now…
The idea is to make a questionnaire with 10 questions of A, B, C type answers. There are no right or wrong answers (like a personality test, for example), simply those 3 options. And, when the user reach and answer the question number 10, it should be redirected to a final screen A, B or C (based on the majority of A, B, C answers user marked).
These are images of how I had it configured in my free account: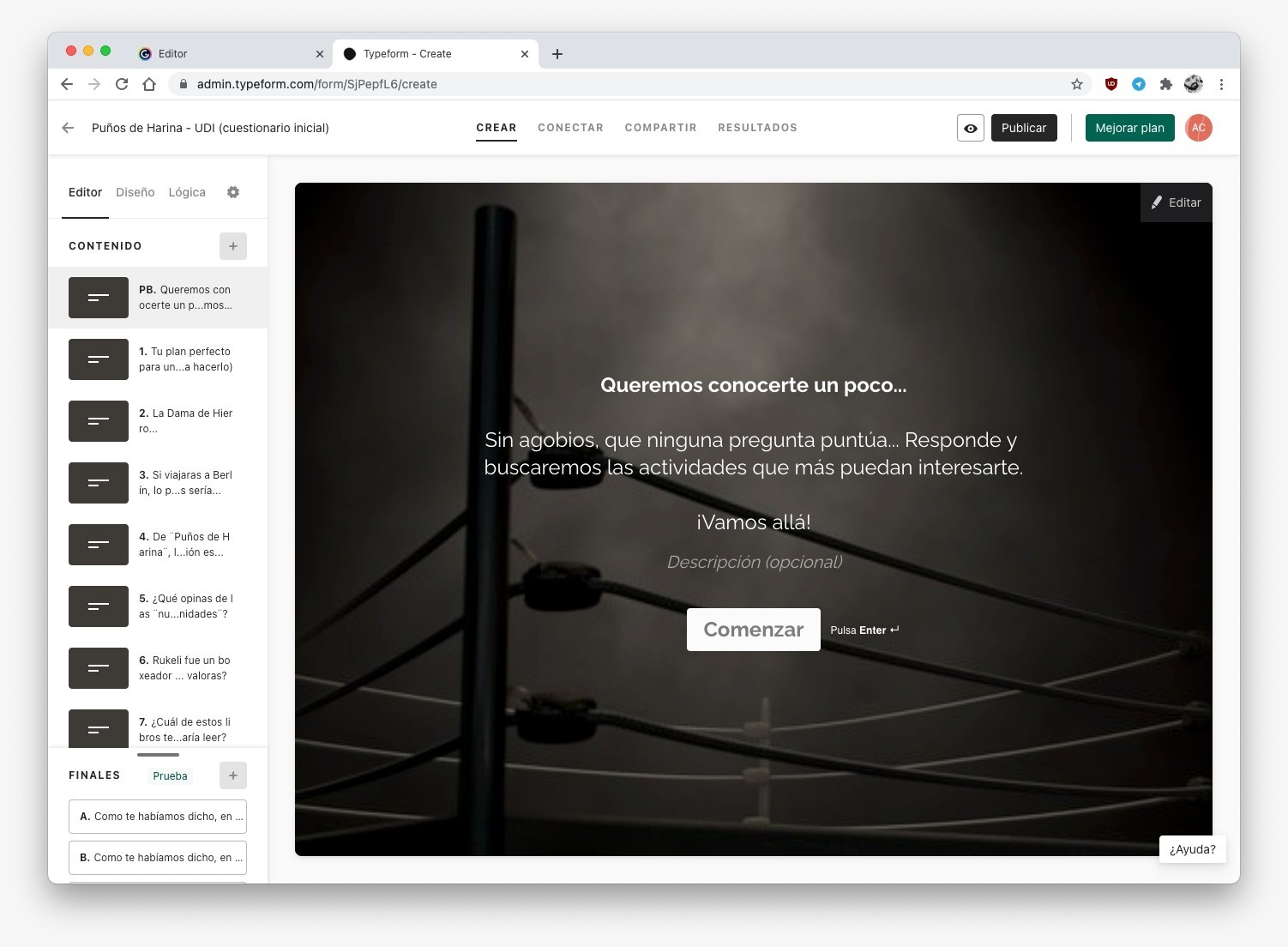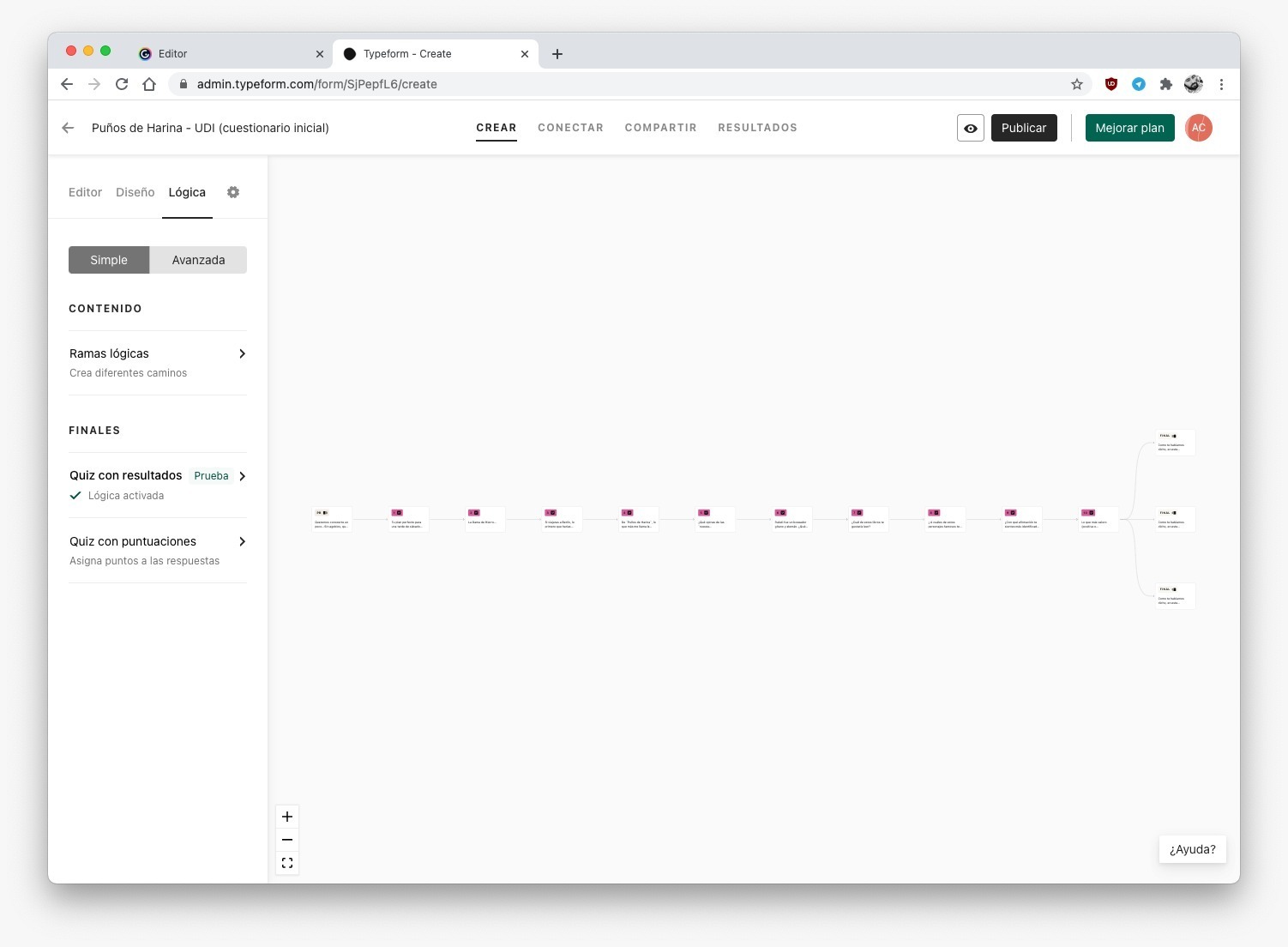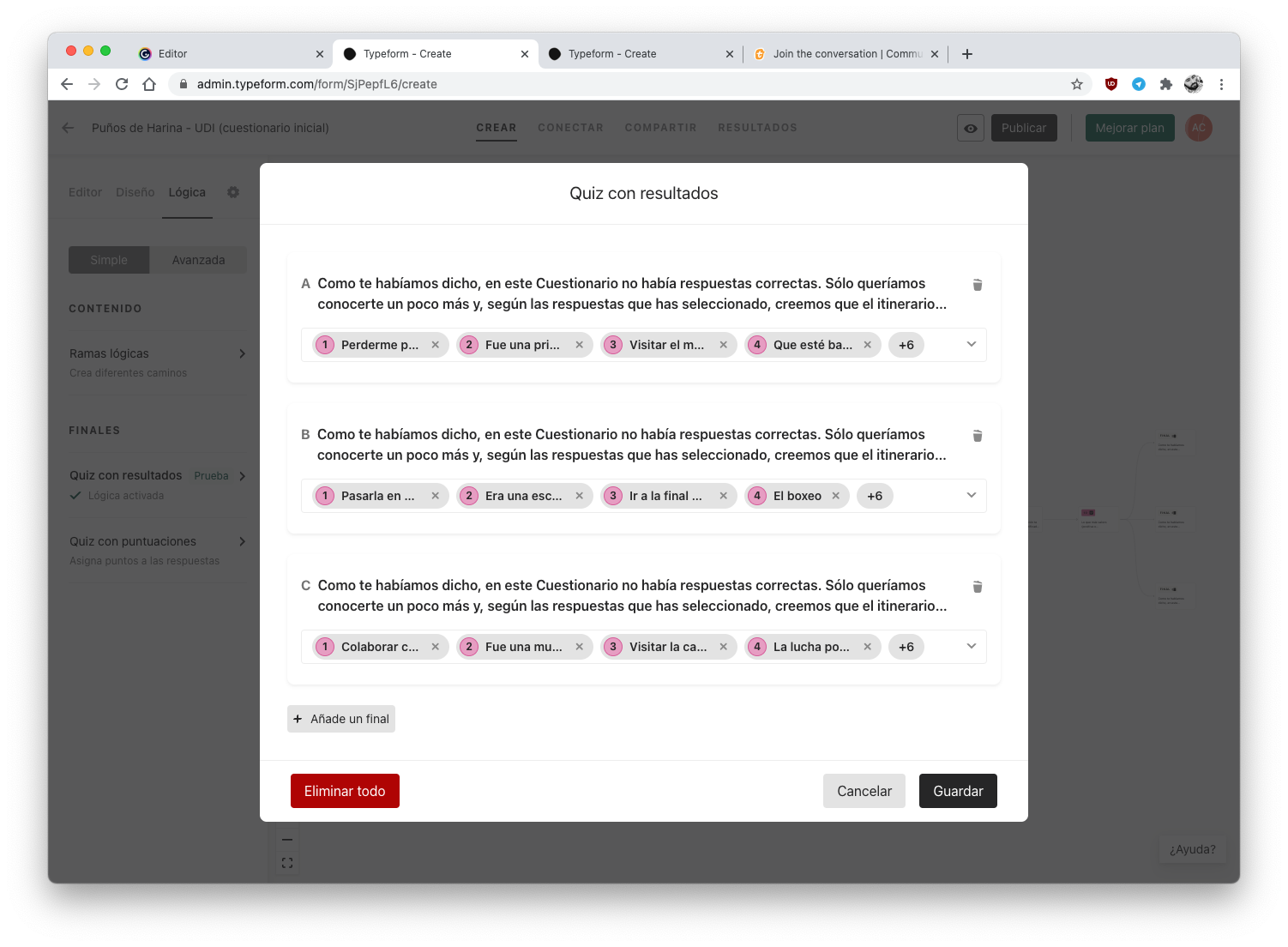 And these others, how it appears in my current Professional account: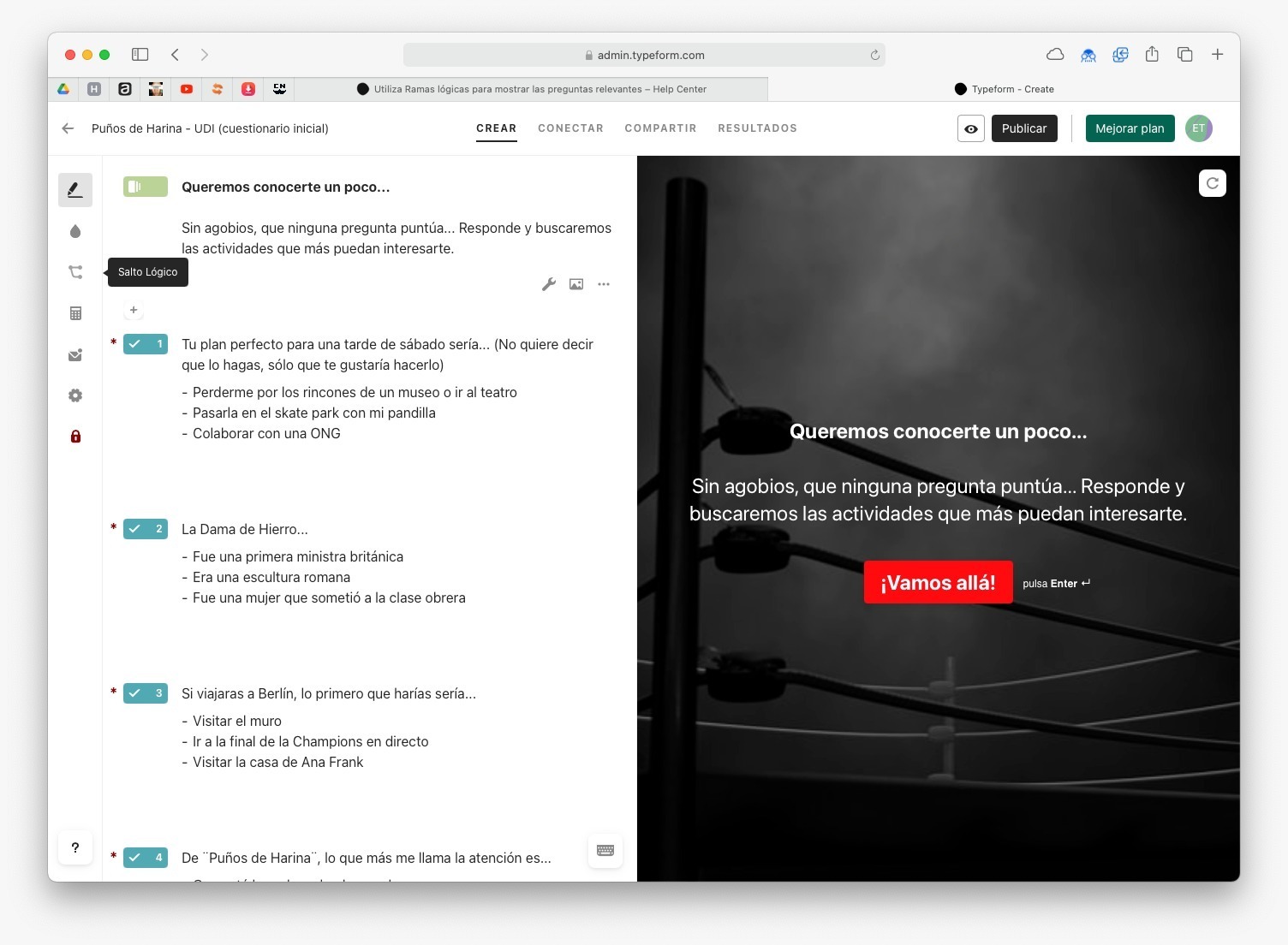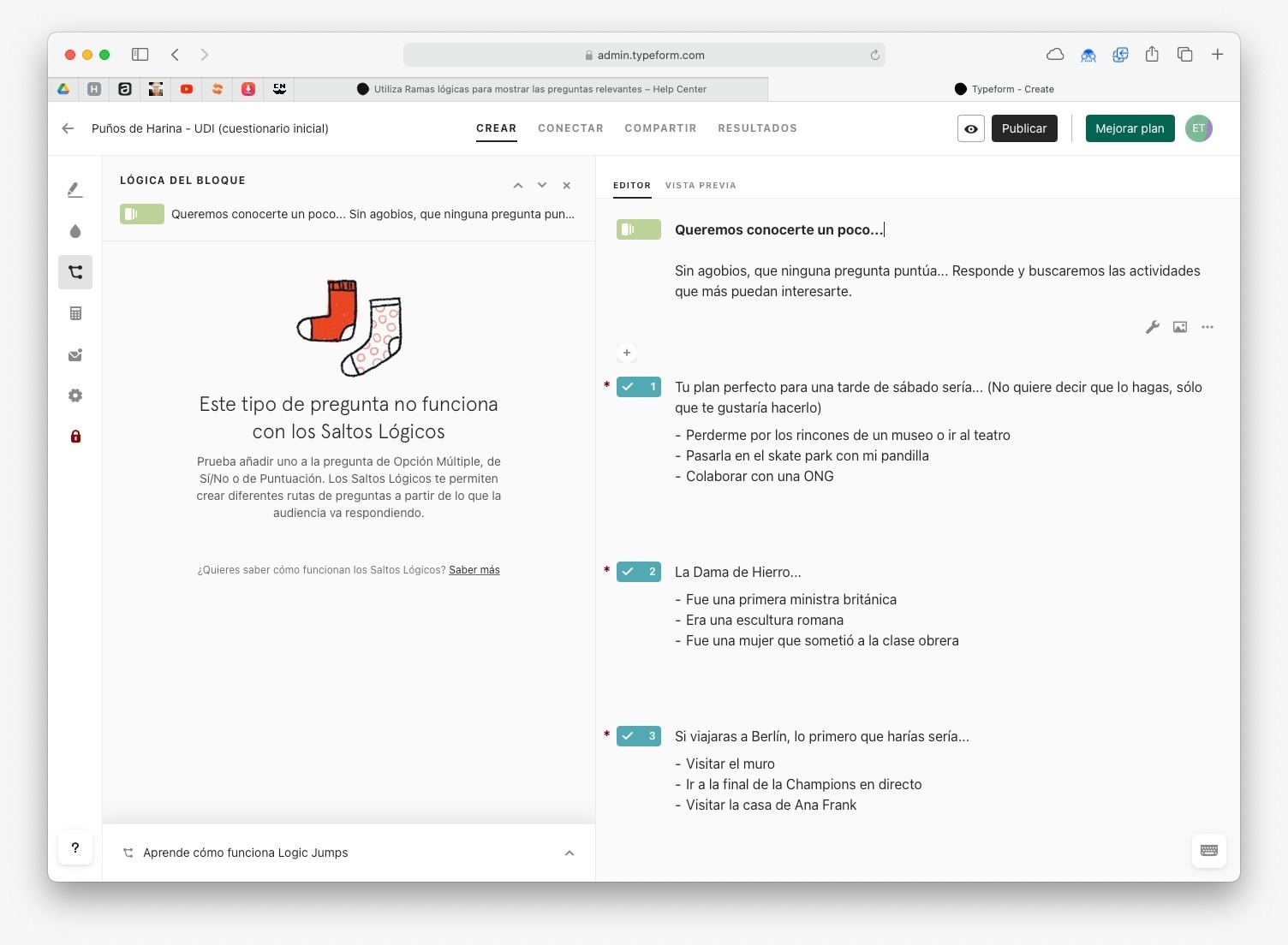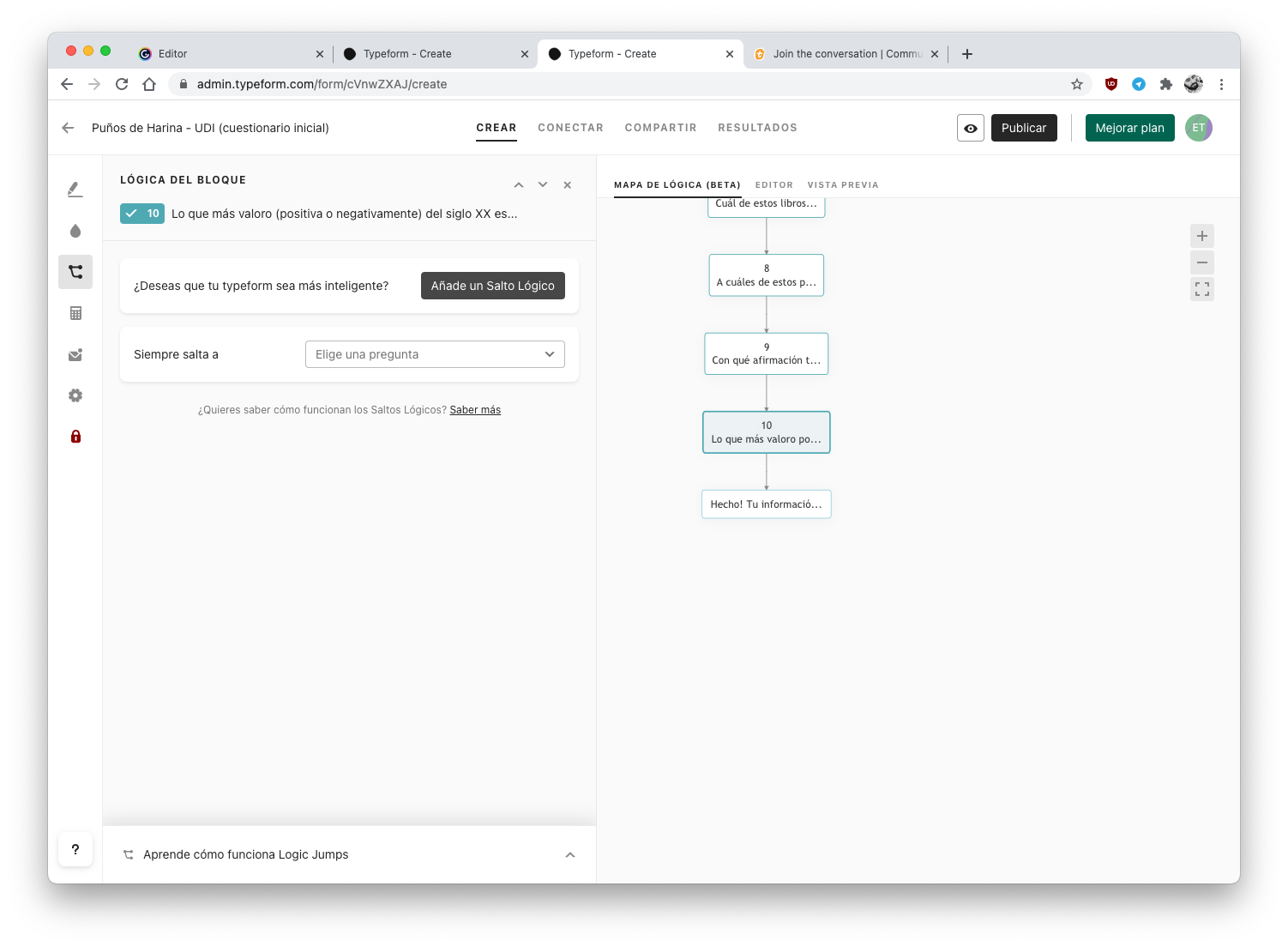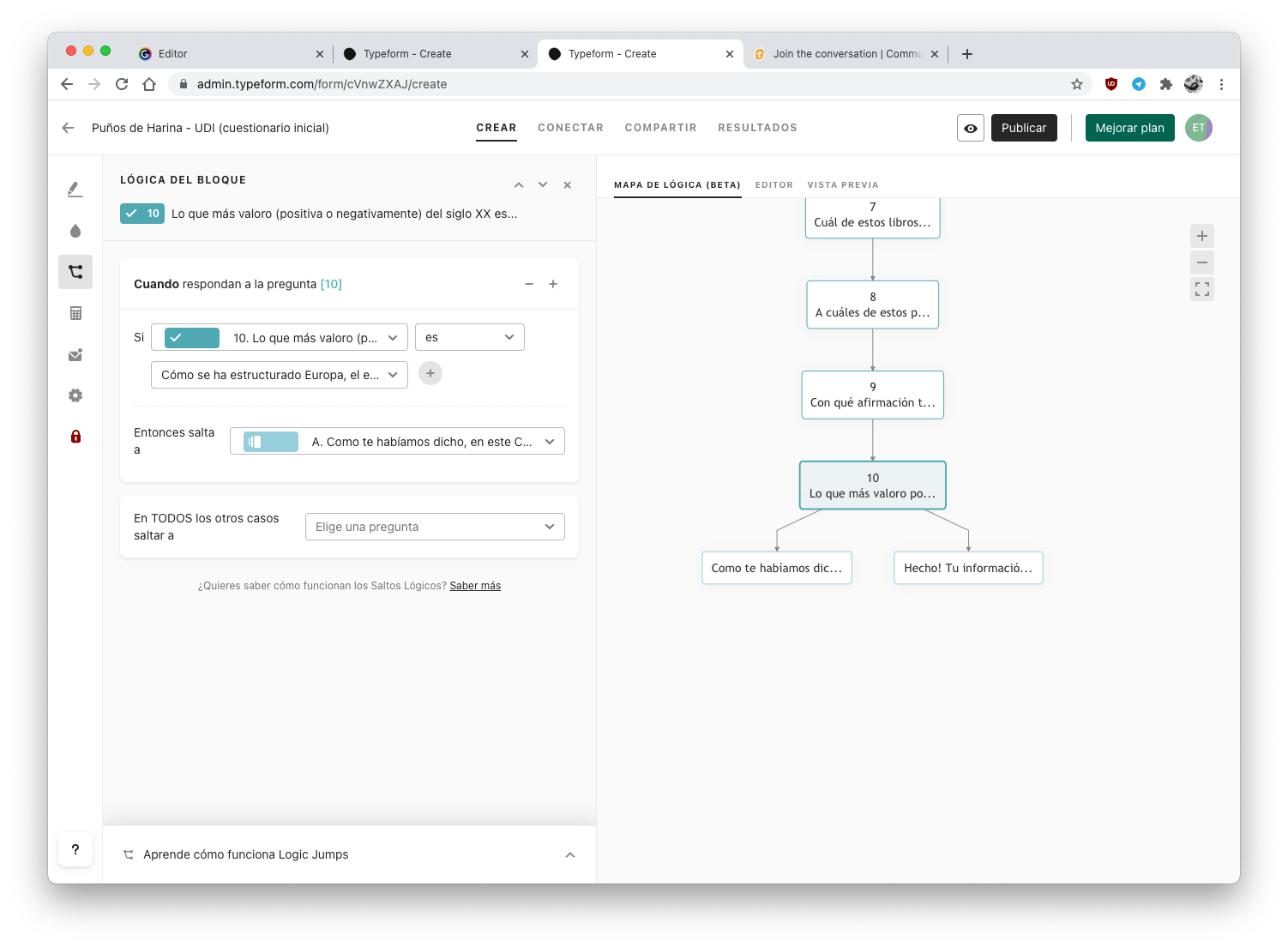 How can I do it like on the free account? I need your help, because is urgent.
Thank you in advance!