Hi everyone!
Posting your questions here in the community will not only help you build your typeforms/videoasks faster, but also help others in the community find answers to their questions, too!
Creating a clear and concise post will help you receive detailed responses. Here are some tips for writing your very first post:
Make sure your title is clear and understandable
A post with an easily searchable title can help other community members like you find answers to their questions faster. 
For example, if you have an issue with the logic jumps, you can name your post something like, "Advanced Logic Jumps not working." Whenever possible, use the names of the features directly from the builder so others can understand your references.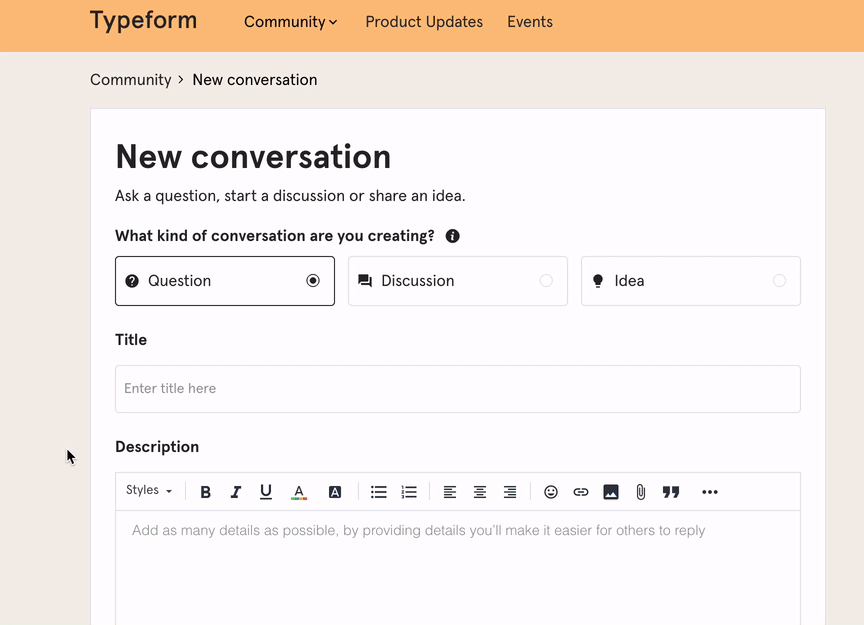 Explain the issue in as much detail as possible 
The more detail you can provide, the easier it will be for the community to answer you. Some best practices are including information such as: 
The location of the problem, such as in the builder or on the live form/videoask. 

The URL of the form/videoask and if embedded, the URL where the form/videoask is embedded

The error message you're receiving, if applicable. 

The steps you've taken to try to resolve the issue

The device and browser you're using
Additionally, writing the information in shorter paragraphs or bullet points will help us read through your post easier.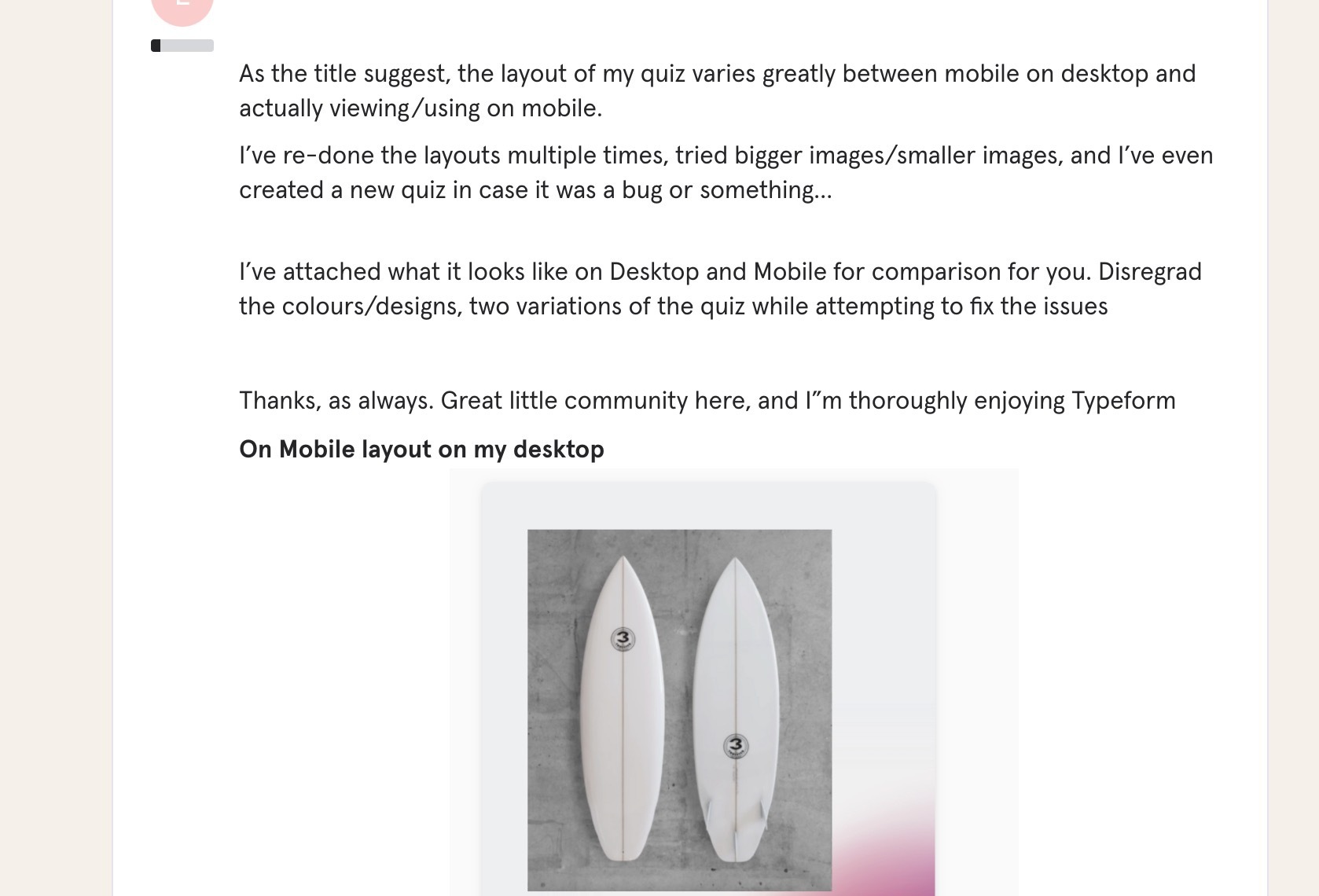 Add screenshots and videos
Using screenshots and videos helps other members see what you're seeing in the builder without having to ask for any further information. The more we know, the more we can help! You can use free services such as Cloudapp or Loom to take screenshots and videos.
Add tags to the post 
Adding tags to the post helps categorize your question so that other members can search for articles and questions related to the topic you're posting about in case they have the same question.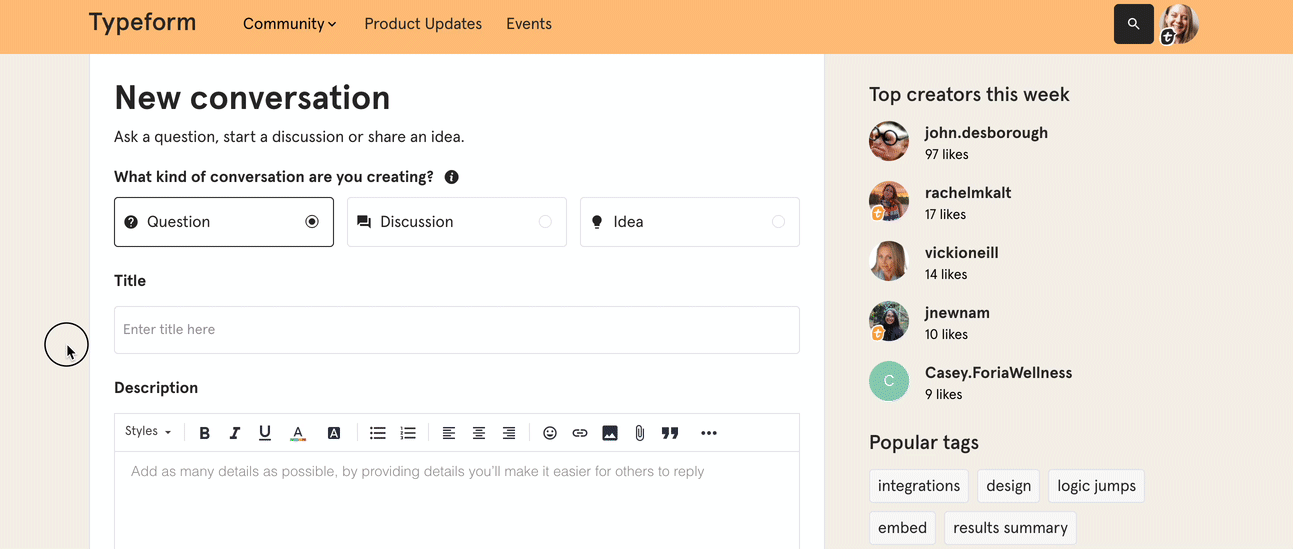 Mark the best answer 
If another member provided you with an answer you thought was great, be sure to thank them by marking their answer as the best one! This helps others perusing the post find the answer faster, and it also helps your fellow community members know you appreciate their input. Sharing is caring!