Hello,
I try to connect Typeform to Sharepoint to 
"Create an item in a SharePoint list on submission of response to Typeform"
I'm able to seample connect the 2 tools: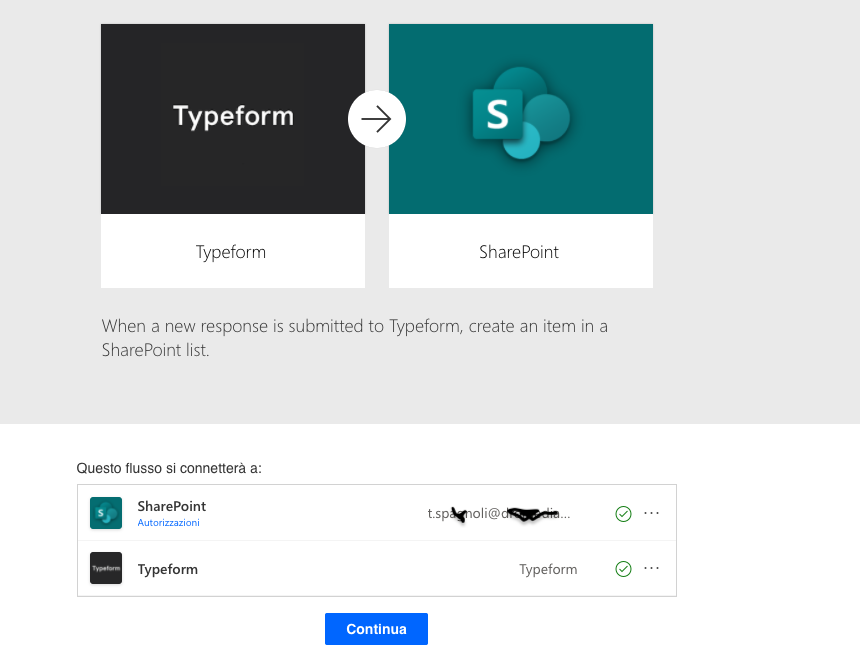 But when i try to call the form to use, seams like a dont'have any form, or is like I'm not connect with the Typeform Workspace.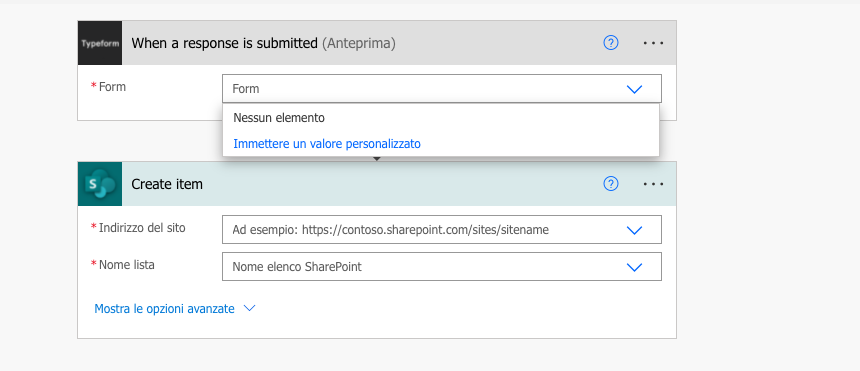 Do you know why?
Is request another action on typeform? If is yes, which one?
Thanks
Tommaso