Hello Community! I hope your day is going well. 
Looking to display a summary with the respondent's responses before they submit the form? Follow the steps below in order to achieve that! 
To get started, you'll need to add all the questions you want to ask your respondents. Once done, add a Yes/No question asking if they are happy with their choices:
To show their previous responses, just type @ and you'll be able to see all the questions you've added previously: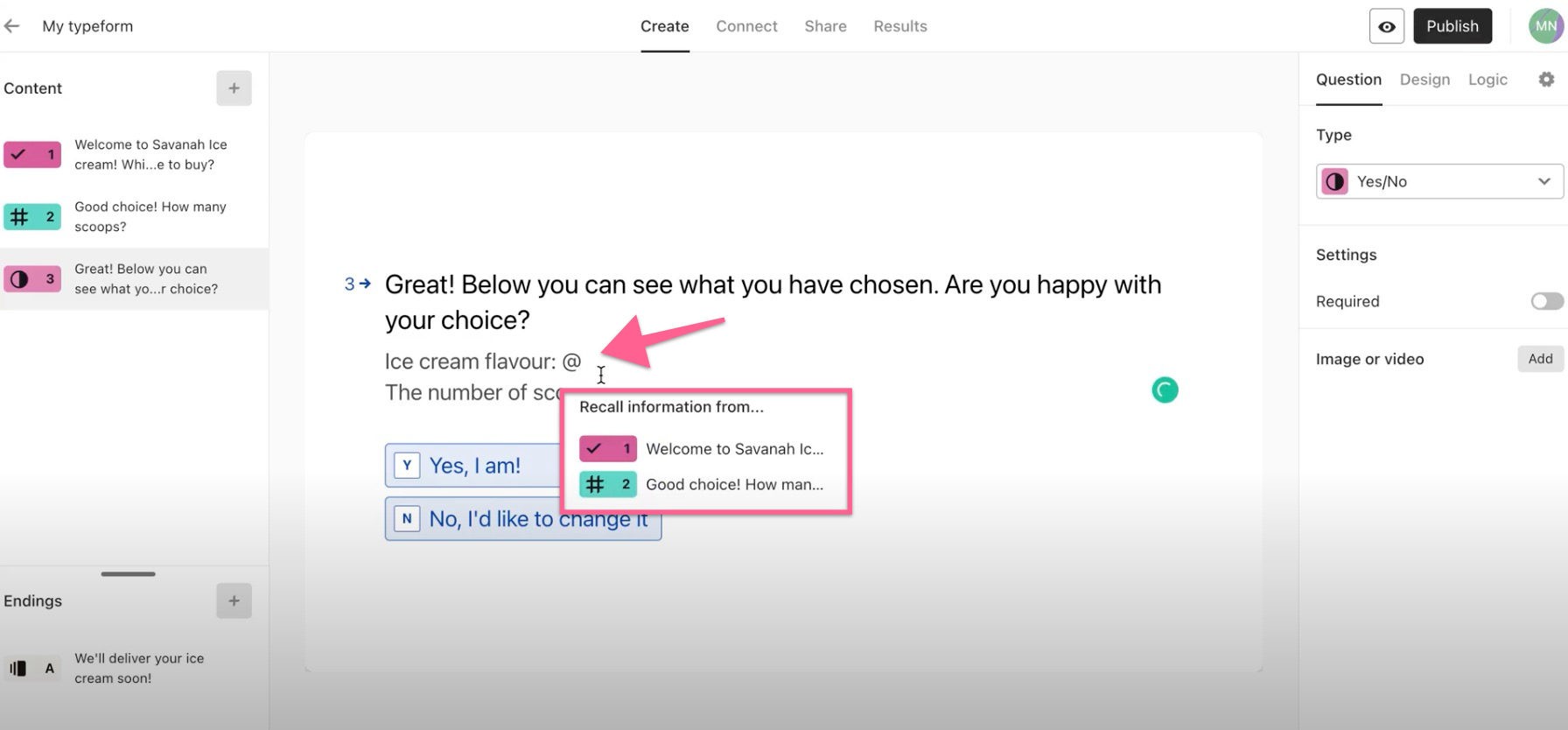 Then, add a logic jump such as the example below (this will send the respondent back to the questions again if they decide to change something):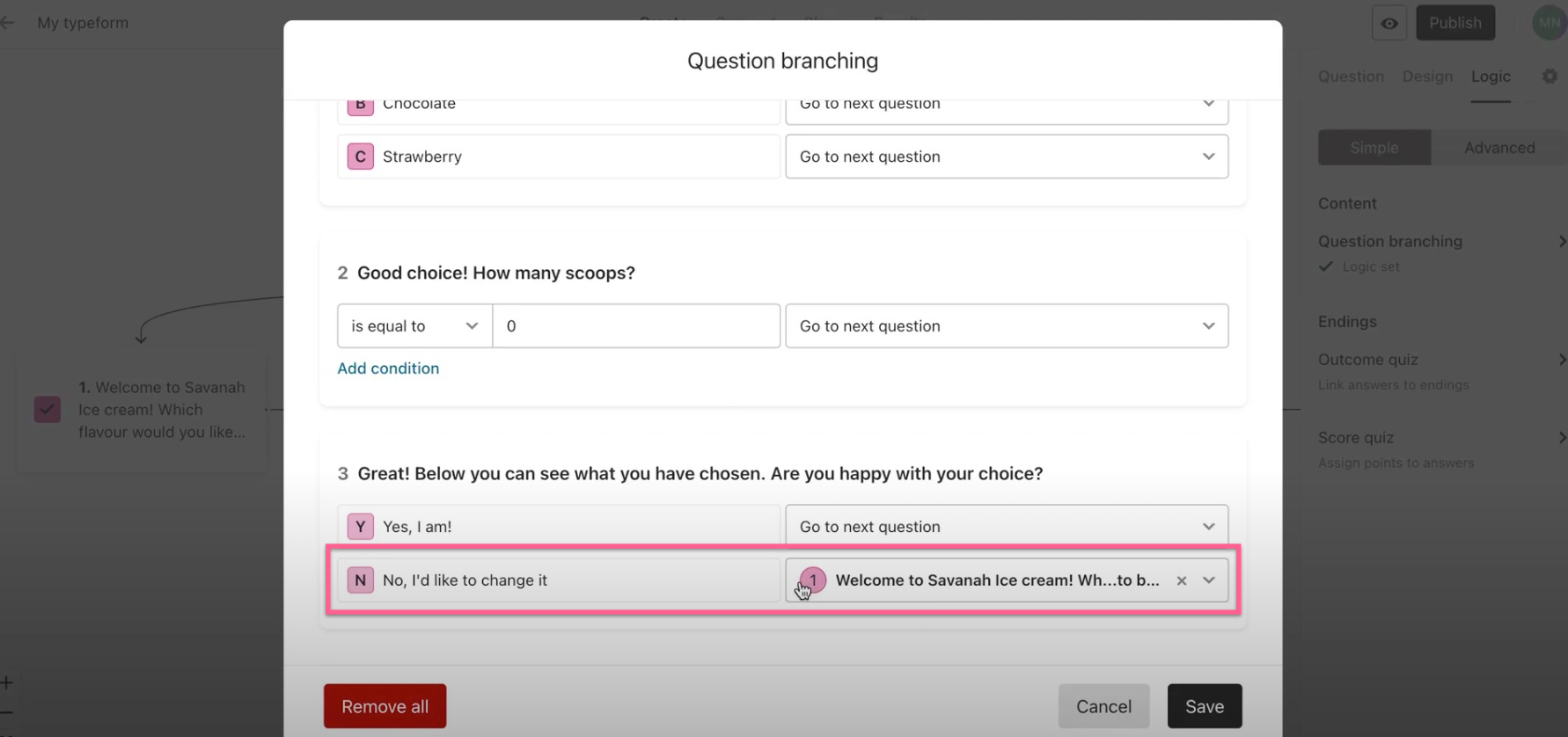 Extra tip: you're willing to display the summary but you don't want to ask if they're happy with the responses (or if they'd like to change it), you can add a Statement instead of a Yes/No question. In this case, skip the Logic jump step.
Don't forget to publish your form to be able to collect responses! It's also recommended that you test it to make sure the whole flow makes sense
As always, let us know if you have any questions or suggestions!
Have a good one.