Typeform Community, we're strolling into summer hot with new updates! (Yes, bad joke, I know.)
Many of you have requested variations for viewing the forms in your workspace, and our research and development team have delivered! 
Currently, the default view is a grid view like this: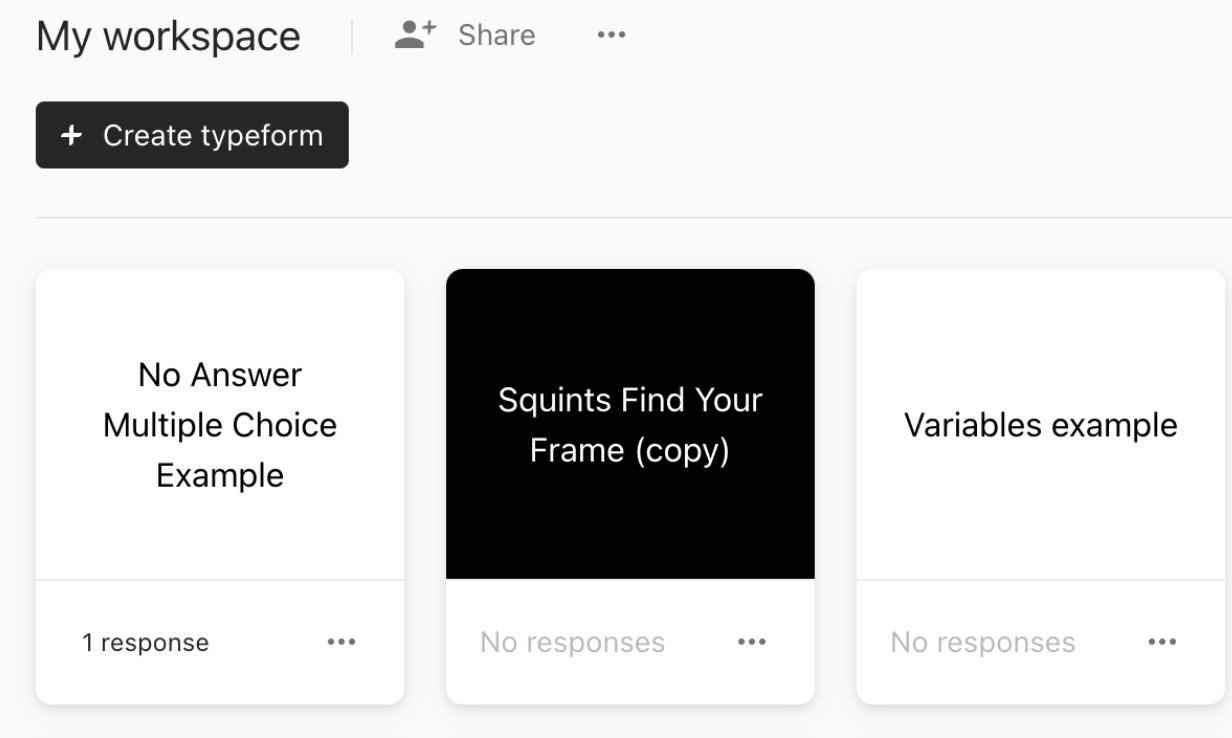 From now on, all new Typeform accounts will now have a list view as a default like this:
 

The best part about this update is you'll see even more information about your forms at a glance, including the number of questions, responses, the completion rate, when the form was last updated, and the connected integrations!
If you don't have the list view as your default yet, you can quickly toggle between the two views like this: 
As always, let us know if you have any feedback or comments in the thread below.