Hello and welcome to videoask of the month, a chance to take a closer look at how fellow creators are using VideoAsk 🚀
April's videoask comes from Breakroom in a Box in Portland, Oregon.
What's the use case?
Breakroom in a Box is all about celebrating and rewarding employees with a box full of customizable treats that can be delivered to remote workers. The team at Belmont, who are the masterminds behind this idea, are using VideoAsk as both a contact point for potential new clients, and as a way to offer a free trial box for new customers.
Where can you find it?
This particular videoask is embedded in a pop-up box which appears during the sign-up process. It adds a personal touch to the flow, whilst offering some extra information about how the box works.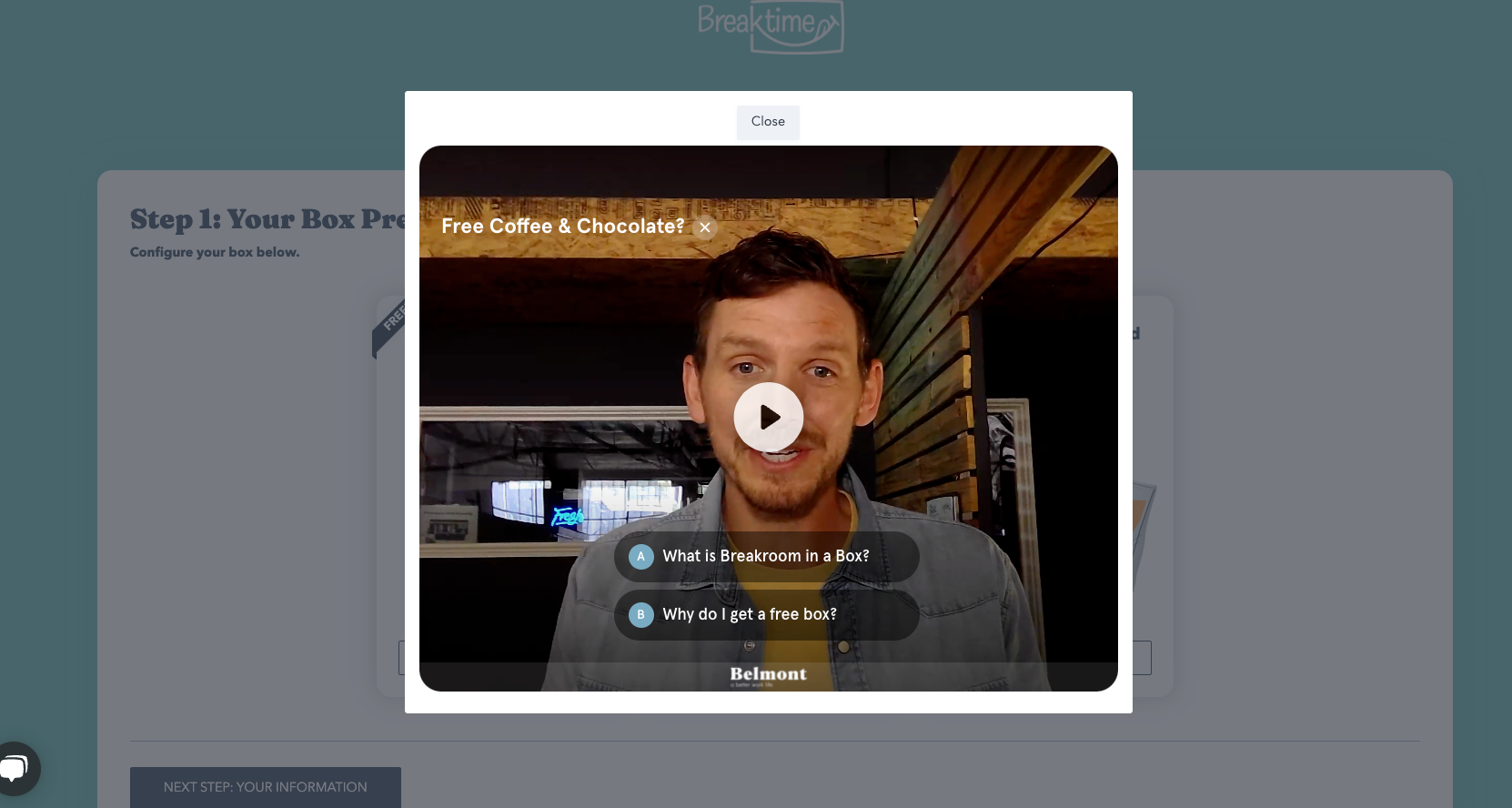 You may also spot another videoask being used on their website. You'll find a videoask embedded as a widget on their sign up page: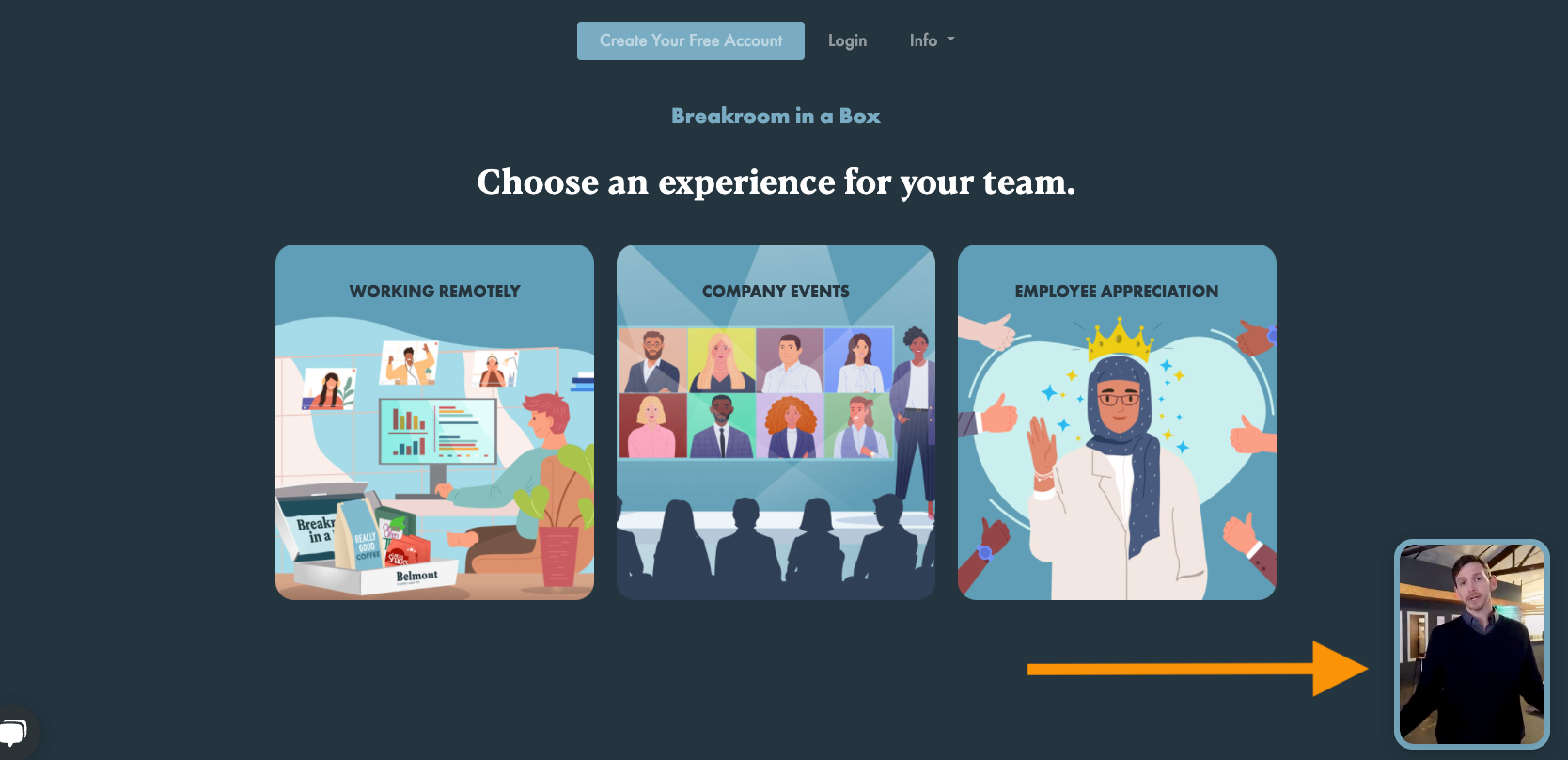 This is a simple one-step videoask, allowing potential new clients to get in touch via video, audio or text to ask any questions they might have about the product. 
These videoasks have been built using the following features:
Multiple choice answer type

Open ended answer type

Conditional Logic

Branding
You'll notice the videoask we've shared here has used conditional logic to create a logic loop - this is to stop an end screen appearing in the box it's embedded in. By using multiple choice and button answer types the logic loops you round to the different information featured in the videoask. Once you're ready to sign up you just close the pop-up box and continue the process!
Congrats to the team at Belmont for putting together an inspiring videoask and thank you for letting us share it! 💙
If you have any questions about any of the features used in this videoask, let us know in the comments!
We're always on the hunt for inspiring videoasks - if you would like to be featured as a videoask of the month both here in the community and in the VideoAsk Product Digest Newsletter, send me a DM telling me about your videoask and use case