March is here already 
 and with it comes some updates to VideoAsk, so let's dive in and take a look at what's new 
Automatic Tagging
If you've used the tagging system in VideoAsk before, you'll know it's handy for filtering and organizing responses, but it can be a bit of a manual process individually tagging responses: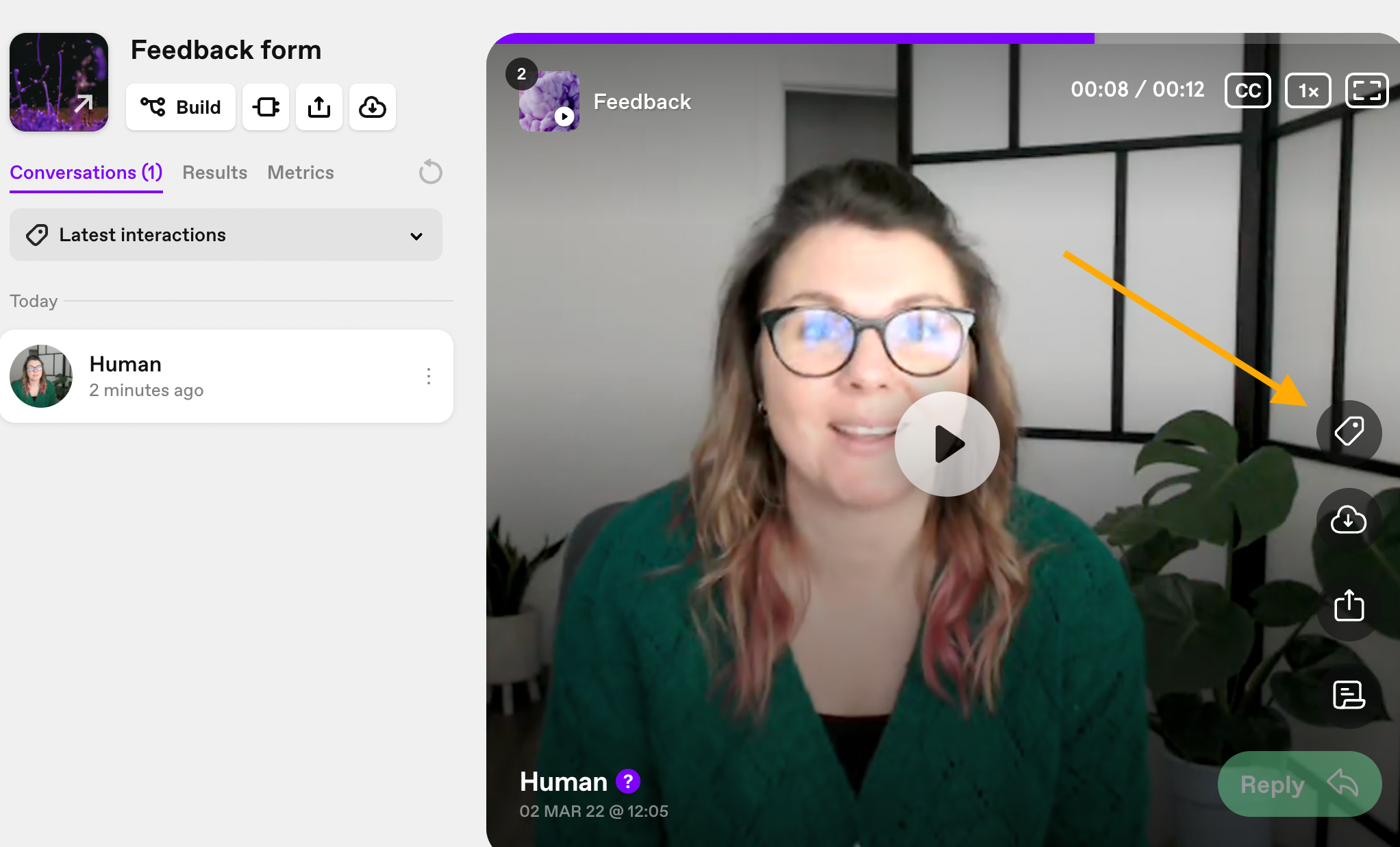 This month the VideoAsk team have released auto tagging. This lets you set up advanced logic within your videoask to automatically tag responses based on answers as they come through! 
Once you've set up your videoask flow, you can add auto tagging by selecting a step and going to the Logic tab, here you can toggle on Advanced Logic to set up the tags: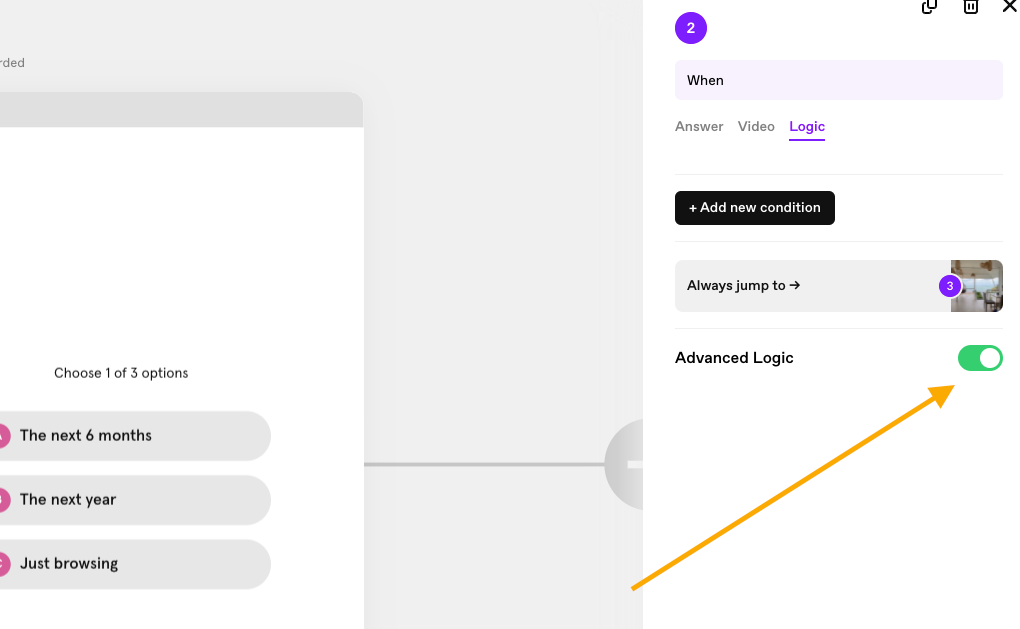 From here, click + Add new condition and select which answers you would like to tag: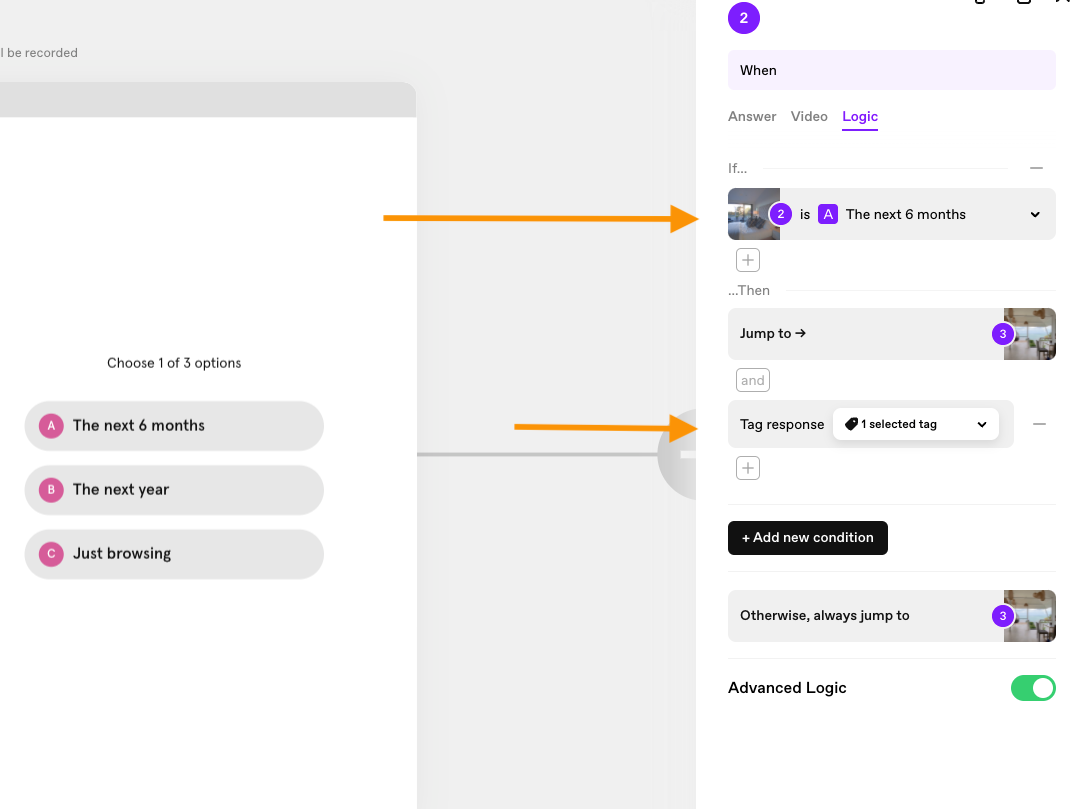 You can choose from a drop down list of pre-existing tags, or create a new tag here:
You can repeat this for as many steps as needed, and add multiple tags to responses! Hopefully this will help to streamline workflows and save a bit of time organizing those inboxes. 
 Automatic tagging will work with the following answer types: 
Multiple Choice
Button
Voice
Live Call
NPS ®
Revamped Filters
And to go hand in hand with auto tagging, we've revamped the filters section of the inbox!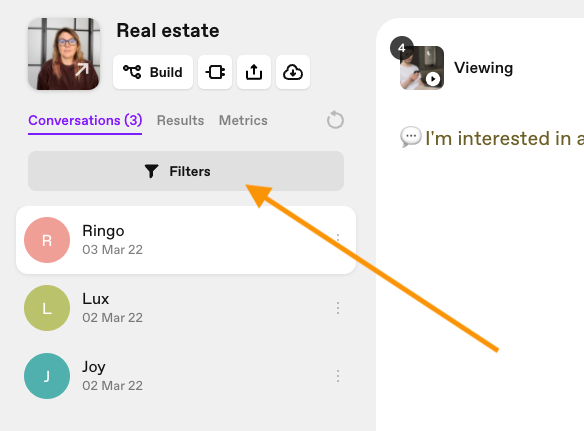 Once you start receiving responses to your videoask this nifty little button will appear to help you better filter responses: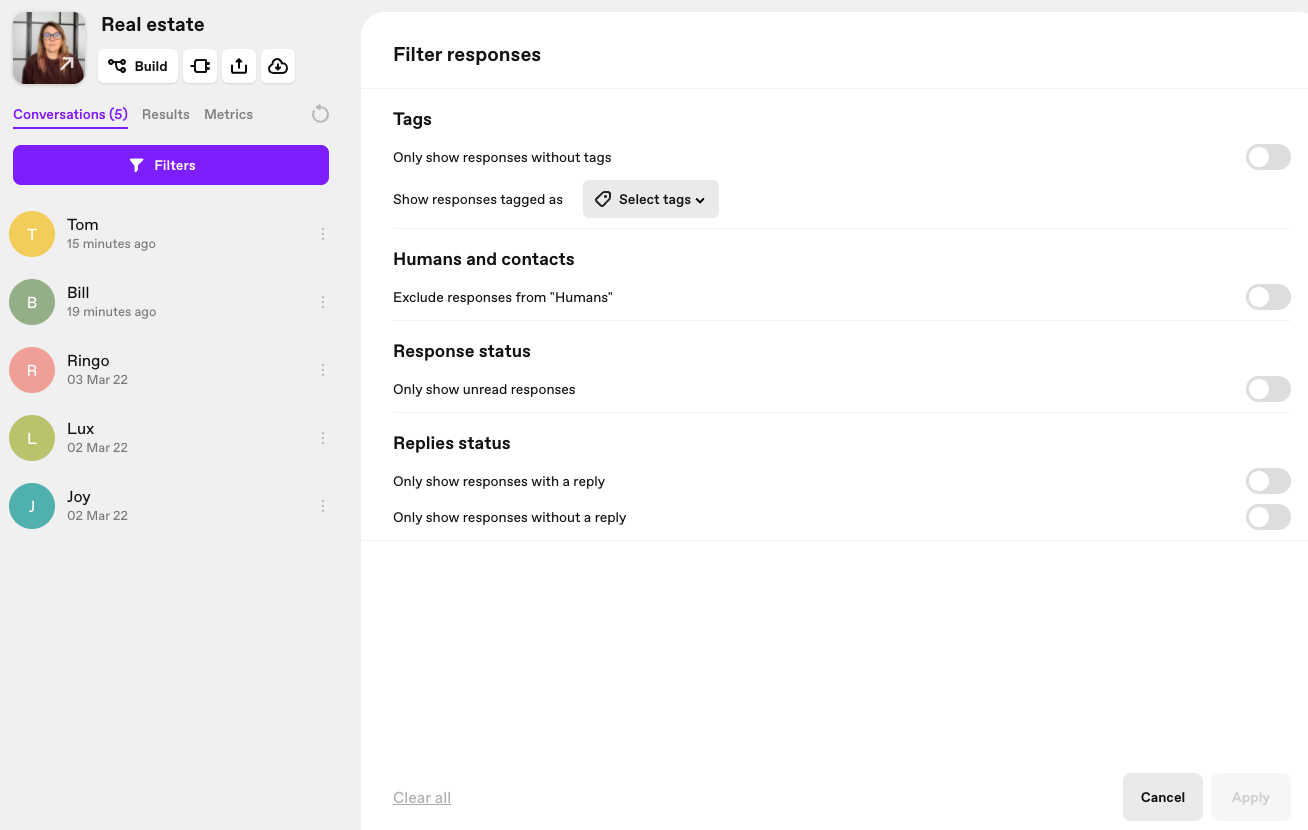 You can filter by tags, unread responses and reply status, just choose from your list of tags and toggle on filters as and when needed! 
Let's take a look at how these new updates work:
Let us know if you've tried out the new auto tagging and filters features, we'd love to hear your feedback! 
That's all for now, look out for more updates on filters and advanced logic coming soon 
BTW, have you checked out the new Lever Integration? Learn more here!