Hello,
I've seen other threads with this question but not really a solid answer even though they're marked as resolved!
We've been running ad campaigns to a landing page with a Typeform embedded in to gather leads, but can see a huge number of differences between the response number and the submissions number. We've not deleted any completed forms at all, so no idea why there would be a difference. 
Is it possible to retrieve these lost leads? The monetary value of them is large and this is a massive leak in data. Picture below!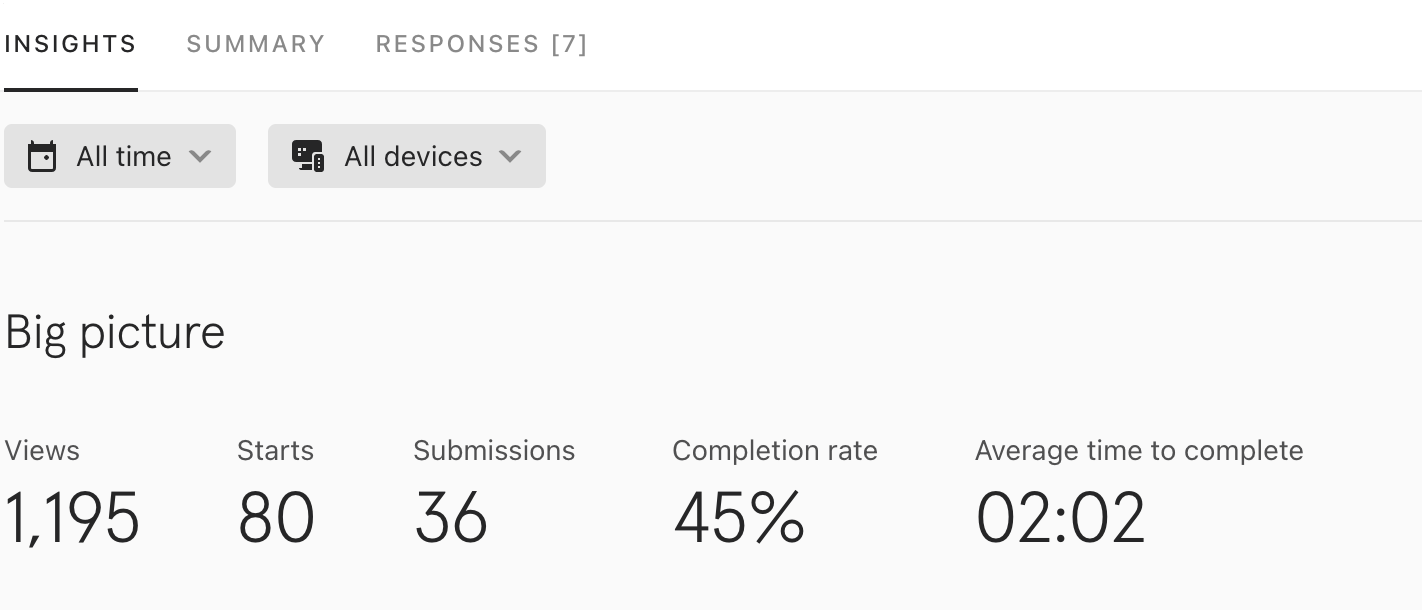 Many thanks,
Rylan